As a blogger, I am always on the lookout for platforms that can help me monetize my content effectively. In this article, I will conduct a comprehensive Payhip review from a blogger's perspective, highlighting its pros and cons, pricing, and features that are ideal for those trying to monetize their blogs.
📚 Table of contents:
---
What is Payhip? And how can it help bloggers? 🤷‍♂️
To begin, I'd like to explain Payhip's potential for the average blogger. Payhip is an ecommerce platform that allows creators to sell a myriad of products (digital, physical, courses, and more) directly to their audience. It provides a user-friendly interface and a range of features that simplify selling things like ebooks, courses, memberships, and even coaching.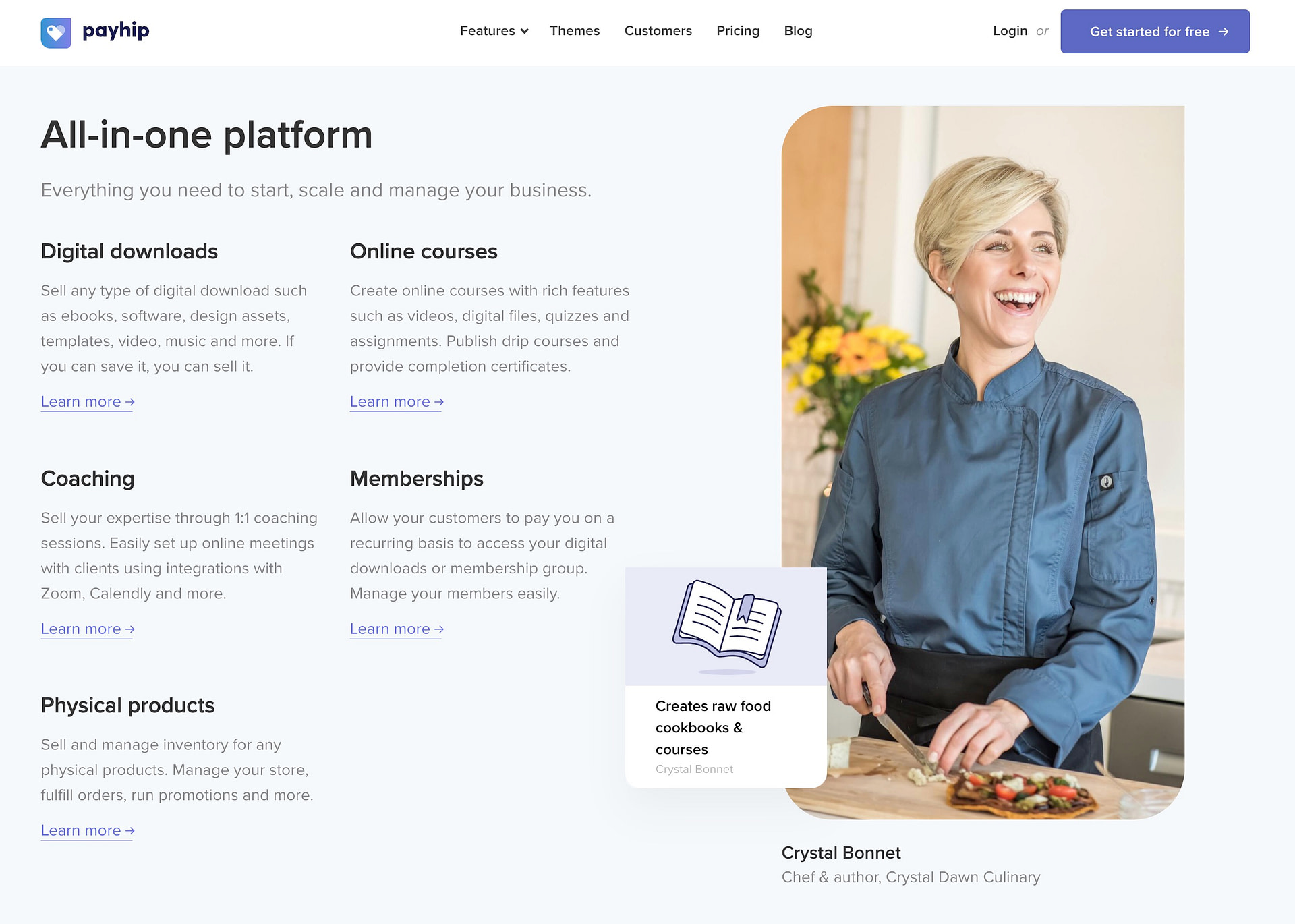 With Payhip, I can easily create and upload my products, customize my storefront to match my branding, set pricing options, and leverage an affiliate program to expand my reach. The platform also integrates with popular email marketing tools, enabling me to build and nurture my audience efficiently.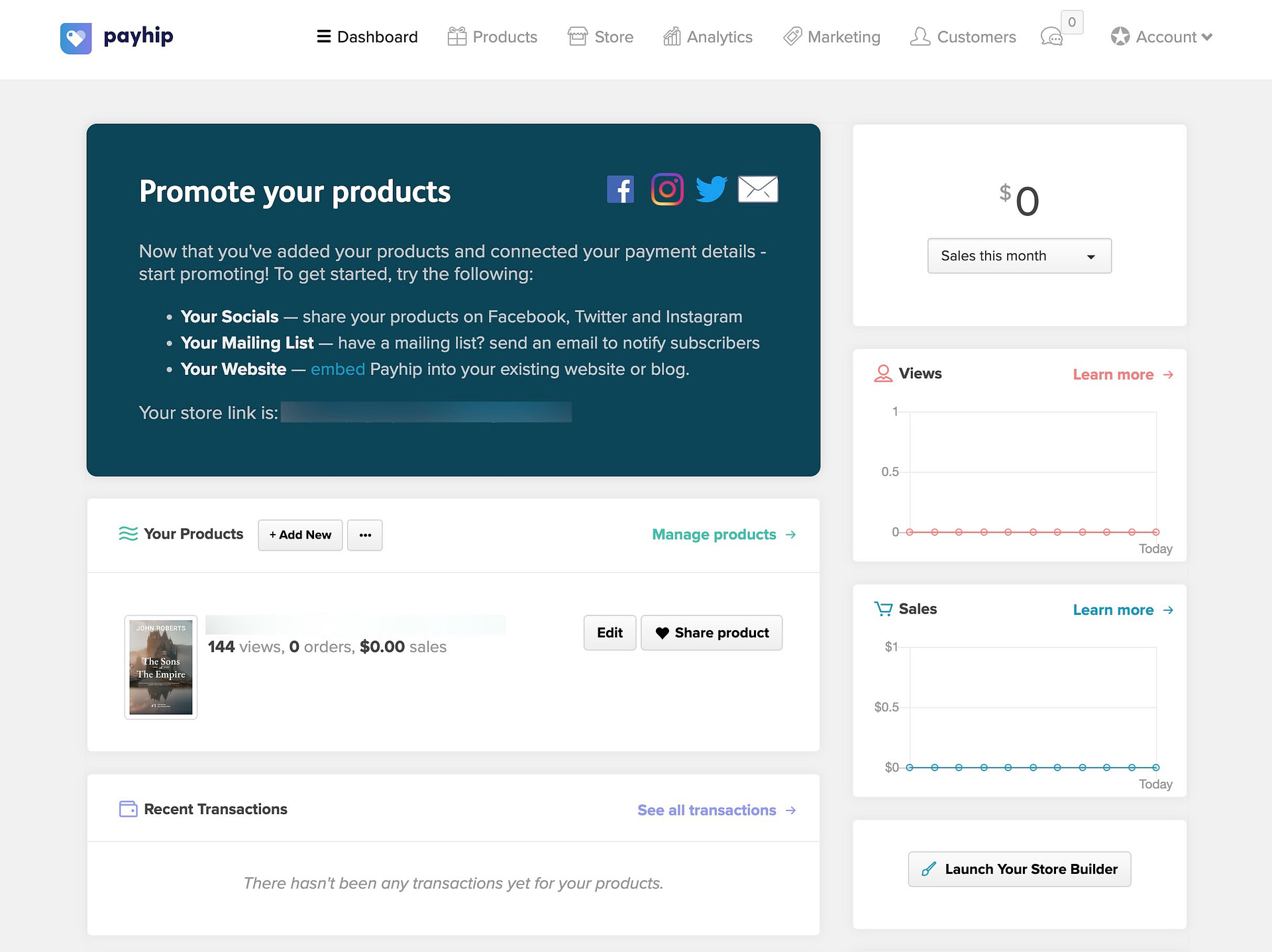 Overall, Payhip has the potential to provide a comprehensive solution for bloggers who want to monetize content and sell products directly to an audience. Depending on your platform, it's possible to even replace systems like WooCommerce, Gumroad, E-junkie, and Shopify. During my Payhip review, however, I found that it's not necessarily for everyone. Keep reading to learn about its pros and cons, and where it excels for bloggers.
---
Pros and cons of Payhip 👍👎
When considering using Payhip as a platform to sell products from your blog, it's important to weigh the pros and cons:
Pros:
User-friendly interface: It's easy to create and upload products, customize storefronts, and manage sales.
Sell on any platform: Add the Payhip checkout to your current blog or build a blog with Payhip.
Flexible customer pricing: With Payhip, you can set flexible pricing options for your products, including offering discounts, bundles, and recurring subscriptions.
Affiliate program: Payhip offers the option to create an affiliate program, allowing you to leverage the power of influencers and affiliates to expand your reach and increase sales.
Integration with email marketing tools: Payhip seamlessly integrates with popular email marketing tools, enabling you to build and nurture your audience effectively.
Free and premium plans: You get all features, regardless of the plan. It's just the transaction fee that changes.
---
Cons:
Limited customization options: While Payhip allows for some customization of storefronts, it may not offer as much flexibility in terms of design and branding as some other platforms.
Limited payment options: Payhip supports popular payment gateways like PayPal and Stripe, but it lacks the range of payment options offered by some competitors.
Transaction fee for Plus plan: One of the premium plans (at $29 per month) still makes you pay a fee of 2% per transaction.
Limited analytics and reporting: Payhip provides basic analytics and reporting features, but it may not offer as in-depth insights and data as more robust ecommerce platforms.
Now that you understand the pros and cons from our Payhip review, let's look at its pricing.
---
Pricing 💳
Payhip's pricing structure is quite reasonable for bloggers. The platform operates on a subscription model, with small percentages being taken from each sale for the lower-priced subscriptions. This approach is beneficial for bloggers who are just starting and may not have a large budget for upfront costs.
👉 The pricing plans:
Free Forever: $0 per month. There's a 5% transaction fee, support for unlimited products, and unlimited revenue. You get all the Payhip features.
Plus: $29 per month. There's a 2% transaction fee. You get all the features and unlimited products/revenue.
Pro: $99 per month. No transaction fees. All features and unlimited products/revenue.
PayPal and Stripe (the integrated payment processors) still take their credit card fees on top of the subscriptions and fees listed above. Credit card fees vary based on country and payment type, but generally hover around 2.9% + $0.30 per transaction.
In summary, bloggers can take advantage of the free plan when getting started and upgrade to the premium plans as they grow (for lower, or no, transaction fees). The 2% transaction fee for the Plus plan (a paid plan) is frustrating, but it is nice to see that each plan provides every Payhip feature and support for unlimited products and revenue.
---
Features that are great for bloggers ⚙️
In the following sections, I explain the features from Payhip that are sure to make selling on your blog much easier.
Compatibility with the major blogging platforms
Payhip integrates with various major blogging platforms seamlessly, making it easy for bloggers to sell digital and physical products directly from their websites. Whether you're using WordPress, Ghost, Joomla, or even closed systems like Wix or Shopify, Payhip offers compatibility and flexibility. Here's how Payhip works with these platforms:
Open-source systems like WordPress and Ghost: You can embed code for the Payhip checkout on any of your pages, or include a link to an external checkout page. Alternatively, there's an option to embed an Add to Cart button, which enables access to the shopping cart from anywhere on the website.
Closed Systems like Wix, Weebly, and Shopify: Payhip's compatibility extends beyond open-source platforms. All you need to do is create a Payhip link or use the embeddable code to add a checkout button to your website.
Here's an example of the shopping cart that's available anywhere on your site: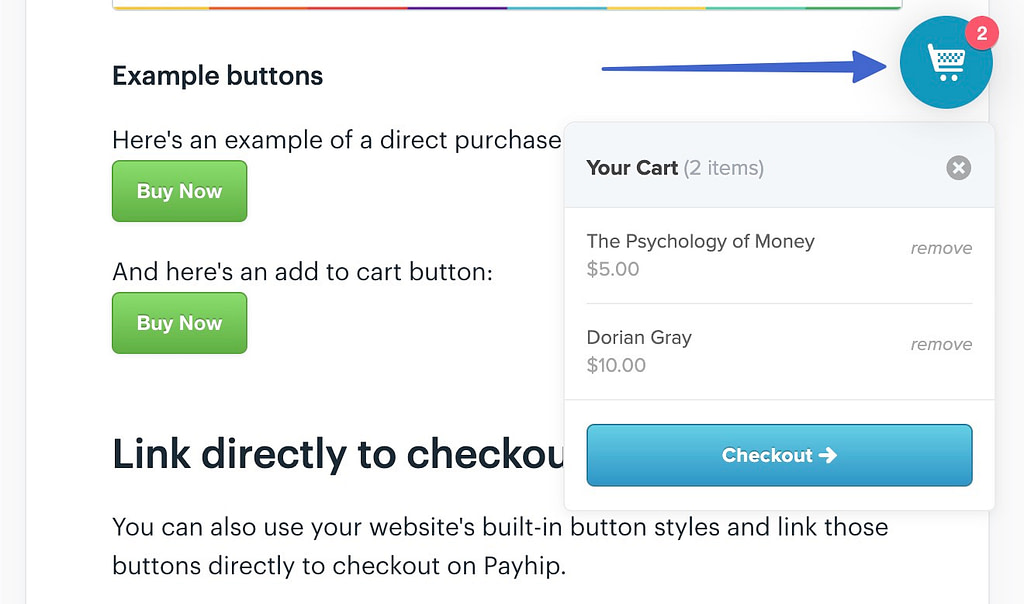 And the various options provided for getting checkout links and embed code from Payhip: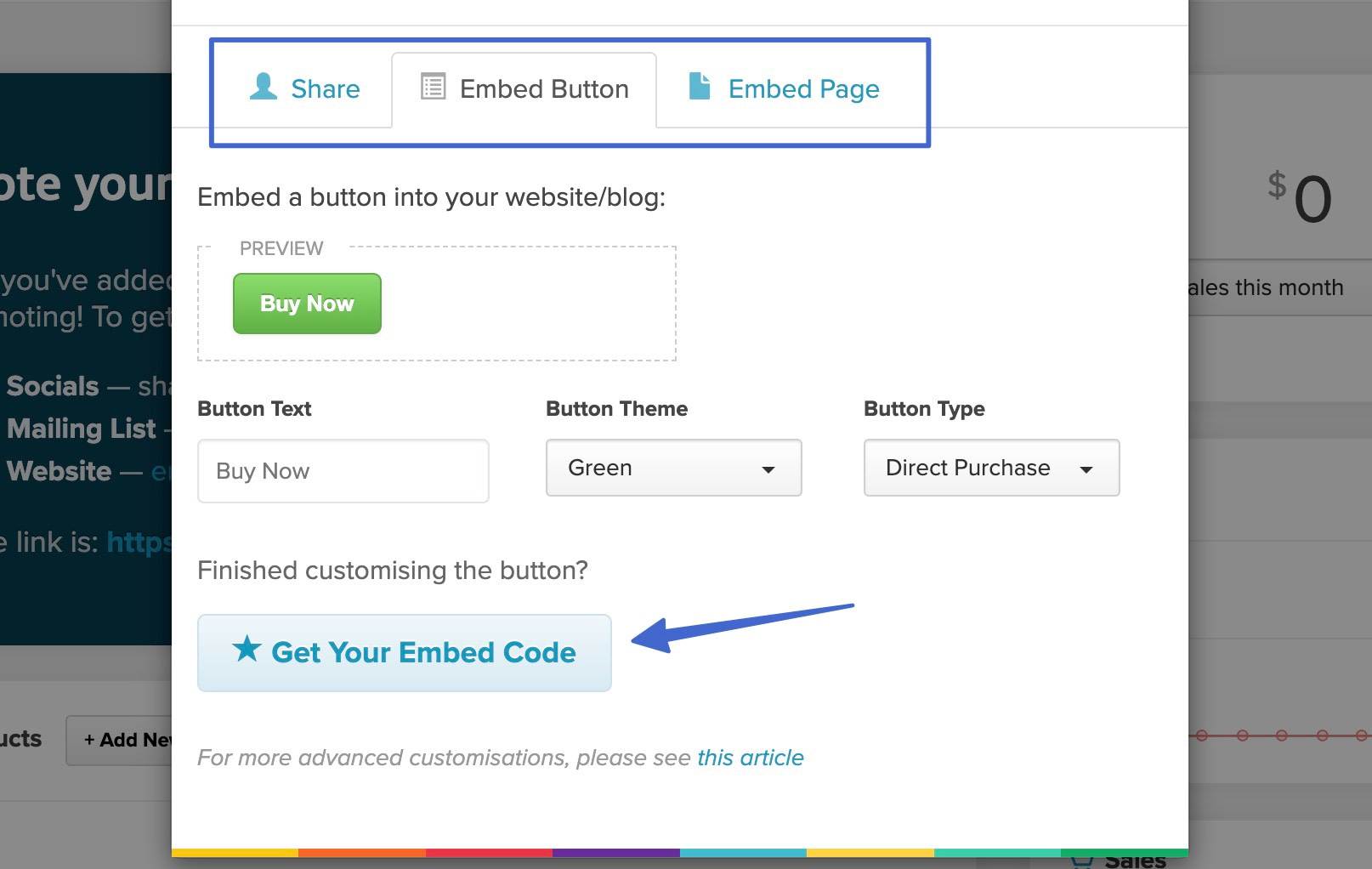 ---
A shopping cart and checkout that remains on your domain
One of the standout features we discovered in our Payhip review is its option to keep the cart and checkout experience on your domain. This means that when customers are ready to make a purchase, they can complete the transaction without being redirected to a third-party domain.
For bloggers who have invested time and effort into building their brand and creating a cohesive user experience on their website, having an on-domain cart and checkout option is crucial for the user experience, branding, and conversion potential.
In contrast to Payhip, many competitors in the shopping cart space require customers to go through a third-party domain for the cart and checkout process.
---
Dead-simple online store and product creation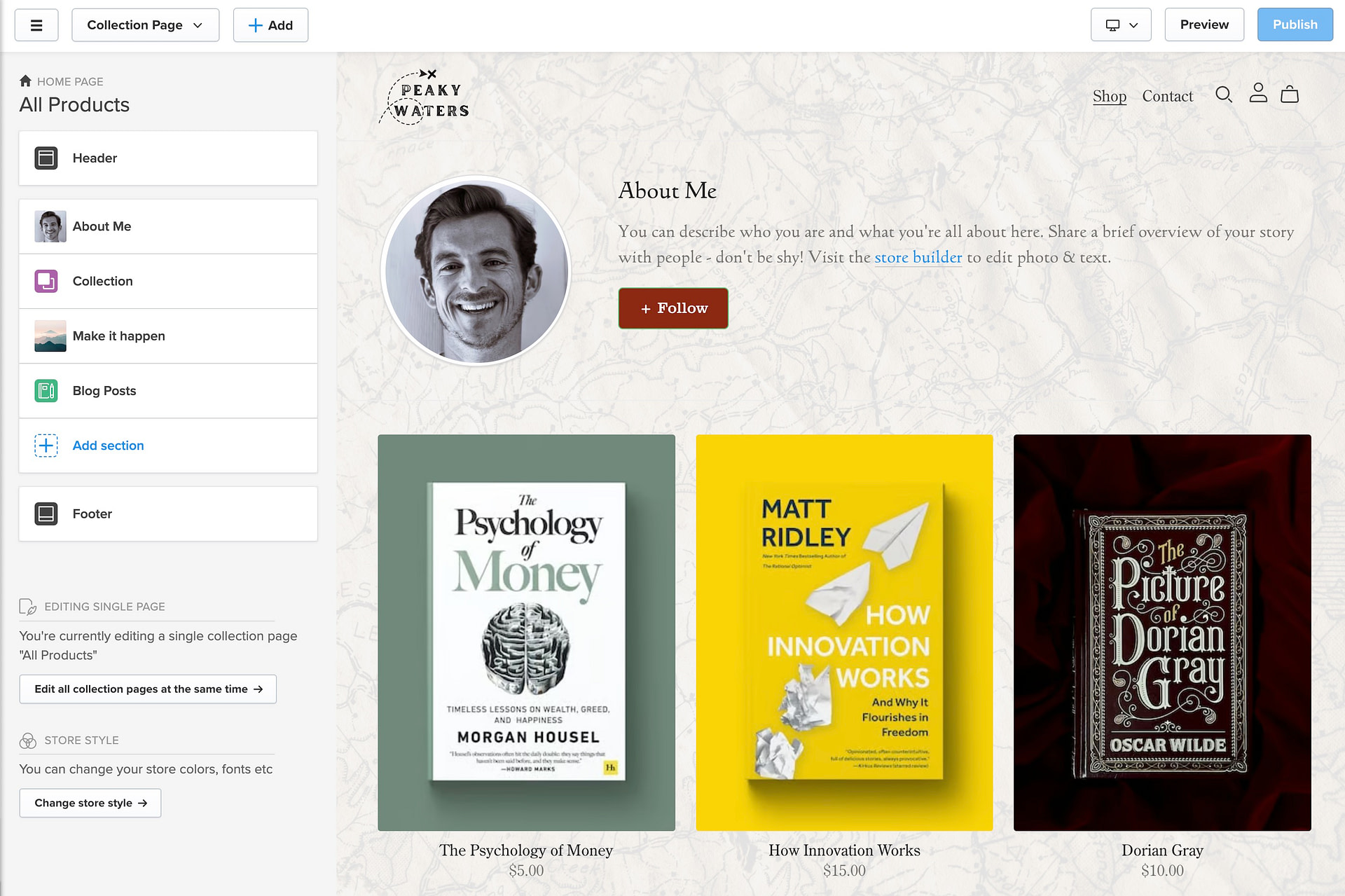 Payhip offers an incredibly simple online store builder that allows users to create and launch an ecommerce store within seconds. With Payhip, there's no need to worry about coding or complex settings. Here's how the store builder stood out during my Payhip review:
Quick and Easy Setup: Payhip's online store builder streamlines the process of setting up an ecommerce store. With just a few clicks, you can have your store up and running in no time.
Hassle-Free Product Addition: Adding products to your Payhip store is fairly easy. The intuitive interface makes it easy to upload media, set pricing options, and provide product descriptions. You can also categorize your products for easy navigation and organization.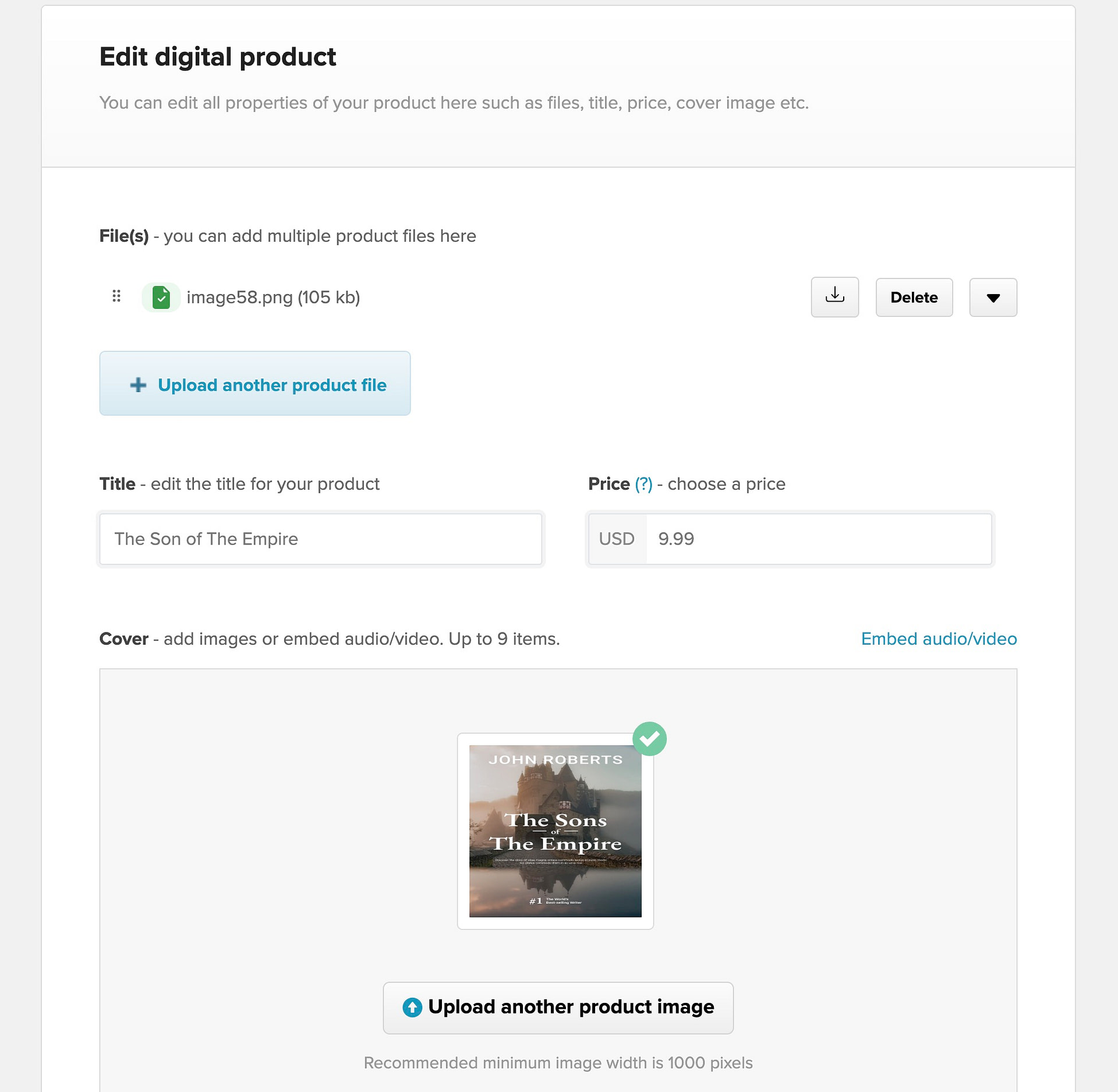 Basic Customization Tools: Payhip provides basic but solid customization tools that allow you to brand your online store. You can customize colors, fonts, and other visual elements to match your brand identity.
Support for Custom Domains: Payhip allows you to use your own custom domain for your online store, instead of a generic Payhip URL.
Built-in Blogging System: In addition to the online store builder, our Payhip review revealed a solid system to create and display blog posts. So, you could potentially move your entire blogging/ecommerce operation to one platform.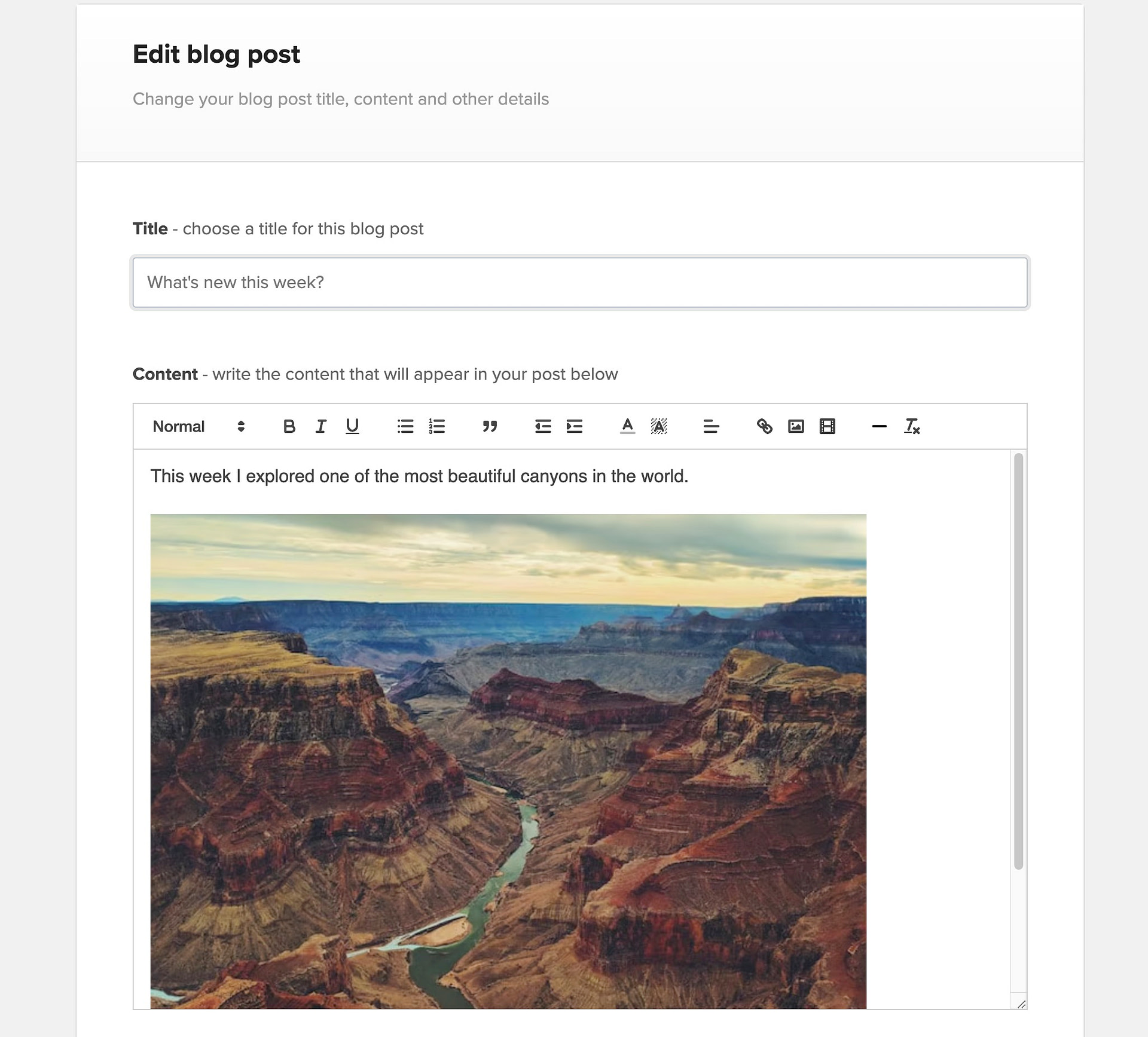 ---
Support for selling blogger-specific products
Payhip offers support for selling a wide range of blogger-specific products. Here are the five main product categories and the features provided by Payhip for each:
Digital Downloads: Sell digital downloads, such as e-books, guides, templates, and presets. With Payhip, you can easily upload and manage your digital files and provide secure download links.
Online Courses: You can upload course materials, set pricing options (including one-time payments or recurring subscriptions), and even drip-feed content to provide a structured learning experience.
Memberships: Set different membership tiers with varying levels of access and benefits. You can set up recurring payments, manage member subscriptions, and provide members-only content or forums.
Physical Products: Sell physical products like merchandise, books, or other tangible items.
Coaching: Sell coaching sessions or packages. You can set availability, schedule appointments, and even integrate with Calendly and Zoom for meetings.
---
Simplified payments (with the bonus of tax reporting)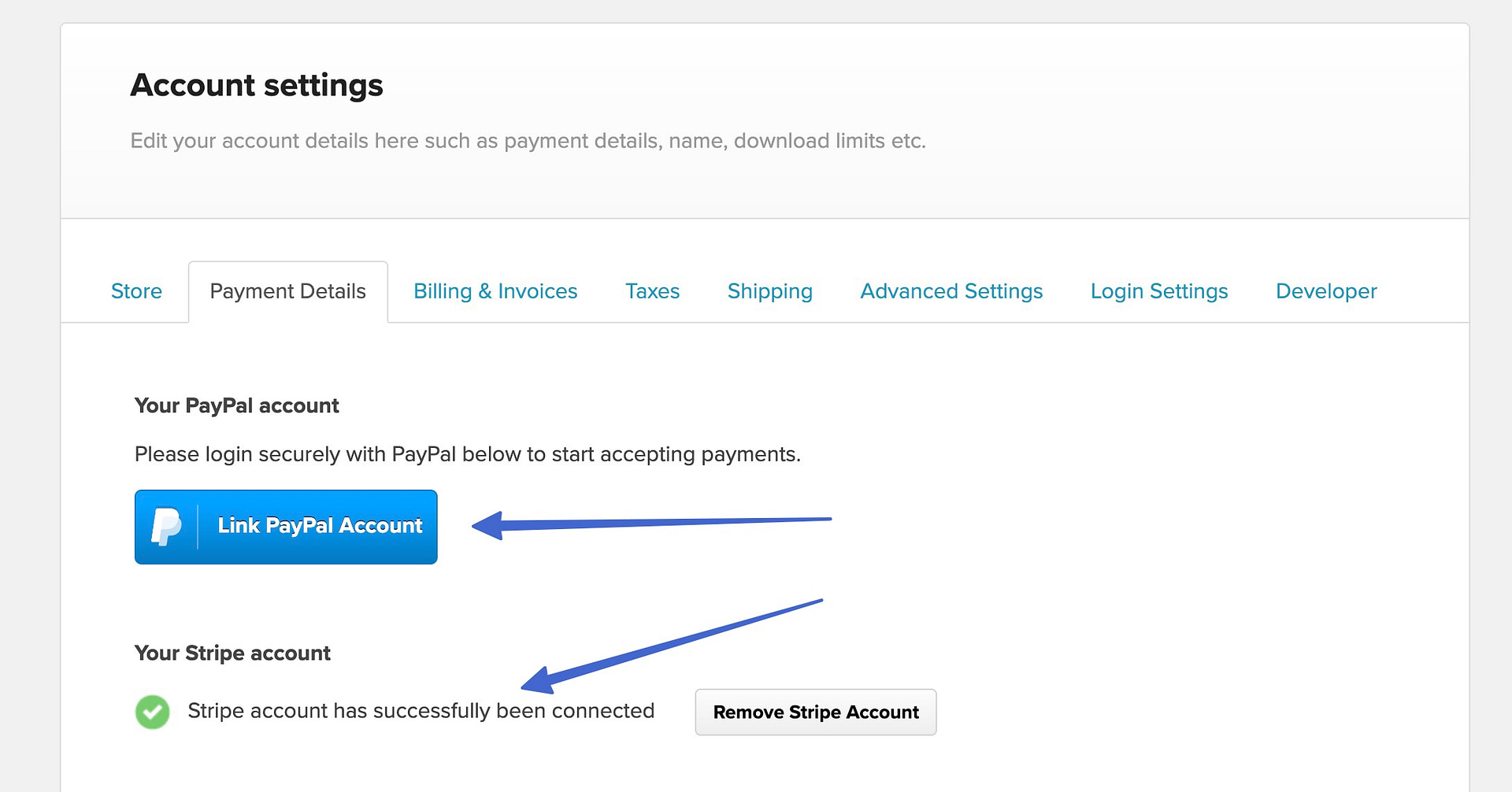 It's nice to see that Payhip offers an incredibly simple payment processing system. Here are the advantages we found during our Payhip review:
Integrated Payment Gateways: Payhip has integrated two of the most popular and trusted payment gateways: Stripe and PayPal. This means that customers can easily pay for products using all major credit cards or their PayPal account.
Tax Reporting and Payment: Payhip goes the extra mile by providing tax reporting for bloggers, particularly in regions like the UK, EU, and US. Payhip automatically calculates and collects the appropriate taxes based on the customer's location and the applicable tax laws.
---
Marketing made for bloggers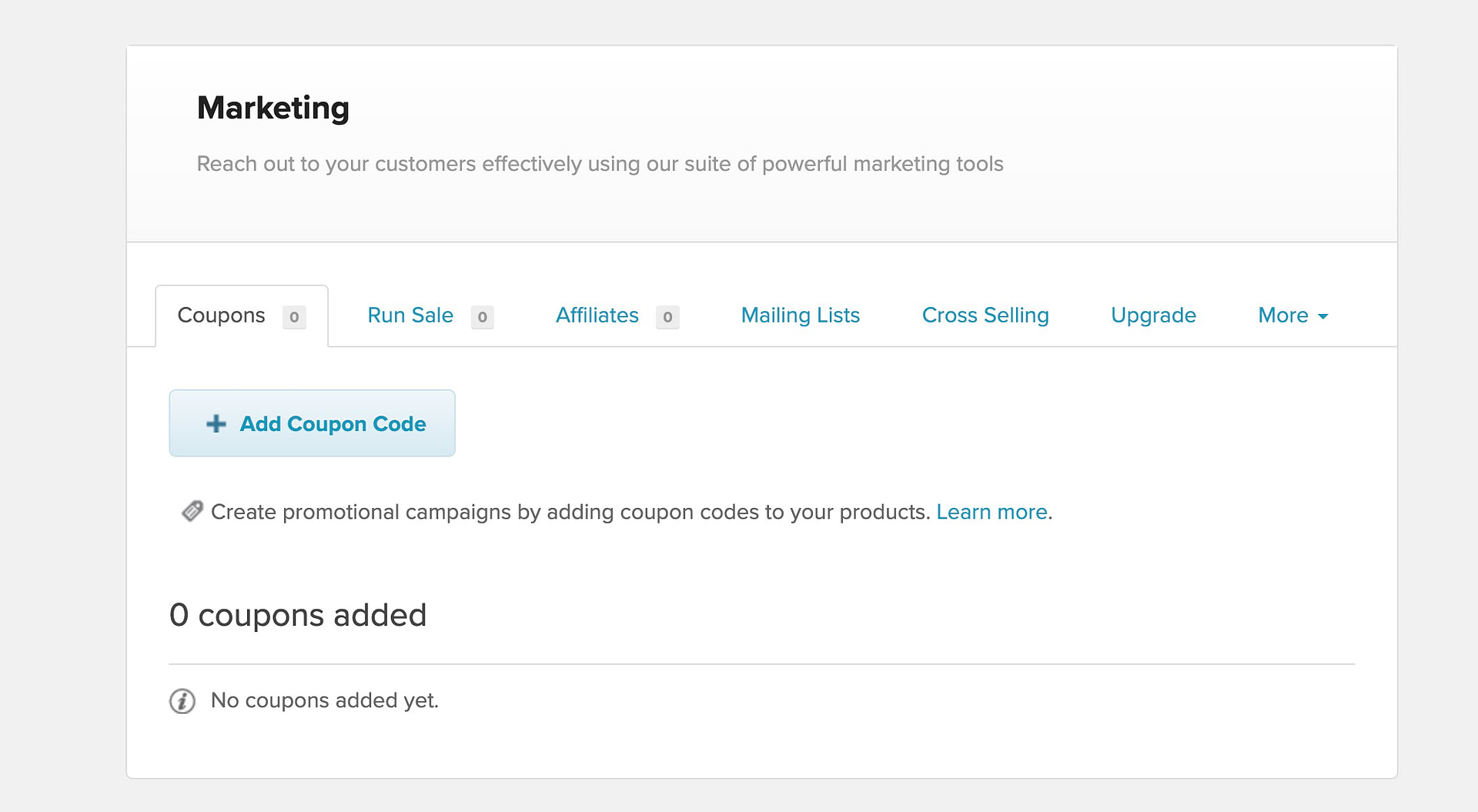 We found a range of marketing features during our Payhip review, but which ones are right for bloggers? Here are some key features to get your blog and products noticed:
Referrals: Payhip allows bloggers to set up referral programs, incentivizing their customers to refer their products to others. This comes with tracking and commission management.
Cross-Selling and Upselling: With Payhip, bloggers can implement cross-selling and upselling strategies to increase their average order value. You can add these to your product pages or the checkout area.
Affiliate Programs: Payhip offers built-in affiliate program functionality, allowing bloggers to recruit affiliates who can promote their products for a commission. Payhip has tools to manage affiliates, track sales, and automate commission payouts.
Coupons and Discounts: Payhip enables bloggers to create and distribute coupons and discounts to incentivize purchases. You can set up percentage-based or fixed-amount discounts, specify expiration dates, and limit the number of times a coupon can be used.
Email Marketing Integrations: Payhip integrates with more than ten popular email marketing platforms, including AWeber, Drip, Mailchimp, SendFox, and Campaign Monitor.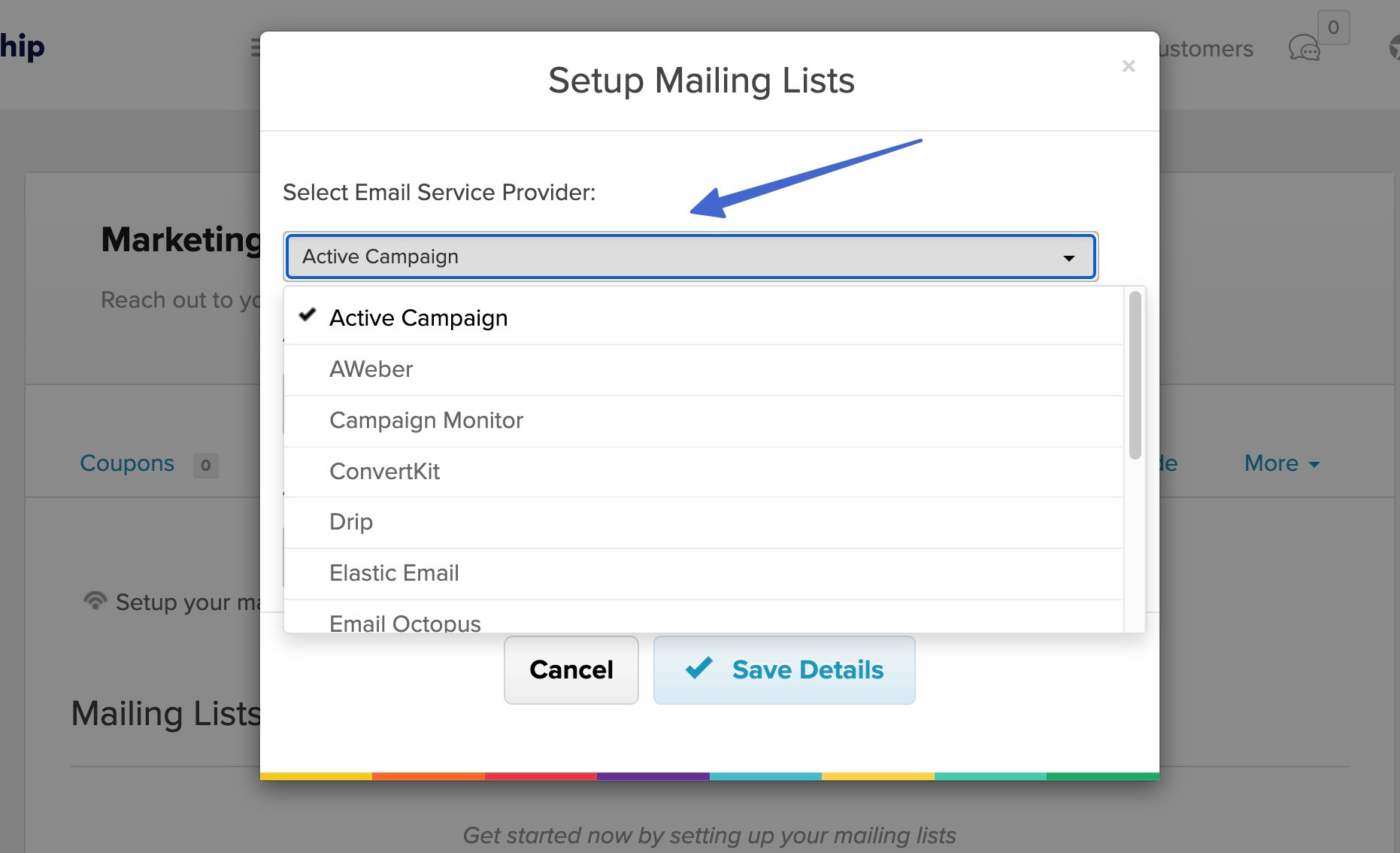 Overall, we realized that virtually all the marketing features from Payhip are ideal for bloggers since the platform caters to those in the creator economy.
---
Payhip customer support 🔧
Payhip's customer support is generally responsive and helpful. Our Payhip review showed that they offer support through email and live chat and have a comprehensive knowledge base that addresses common questions and issues.
We found no phone number to contact during our Payhip review, but that's not uncommon in the low-cost shopping cart market. You would probably only find this with more complex systems or full ecommerce platforms.
👉As for online documentation, the help center has a decent number of articles, along with these pages and tools to help you with selling on a blog:
FAQs
A blog
A marketing ideas tool
Specific guides on how to sell things like ebooks, templates, and printables
With a wide range of features for bloggers to sell products, it makes sense for all creators to check out Payhip.
---
Is Payhip right for you? 🙋‍♂️
Still not sure if Payhip is for you? Check out our final recommendations:
Payhip might be a good choice for your blog if…
You are looking for an easy-to-use platform to sell digital and physical products without extensive technical knowledge.
You'd like to sell additional products like courses, coaching, or memberships; or multiple types of products from one blog.
You want the flexibility to experiment with different pricing strategies to find what works best for your audience.
You are interested in leveraging an affiliate program to expand your reach and increase sales.
You want an email marketing integration and other marketing tools built for bloggers.
---
You can skip Payhip if your blog is…
You require a wide range of design templates for your storefront, as Payhip's options are somewhat limited.
You prefer a platform with more advanced features and customization options, even if it comes with a steeper learning curve.
You have a large budget and are willing to invest in a platform with higher upfront costs.
Run in a country or industry that requires a unique payment processor besides PayPal or Stripe.
In conclusion, our Payhip review revealed several features that make it a compelling choice for bloggers looking to sell products. It's dead-simple to use, keeps the shopping cart on your domain, and lets you sell virtually anything (with the right marketing tools). While there are some limitations, such as the limited design templates, Payhip's affordability and overall functionality make it a platform worth considering for bloggers.
Want to learn other ways to monetize your blog? Check out our guide on how to create a virtual tip jar.