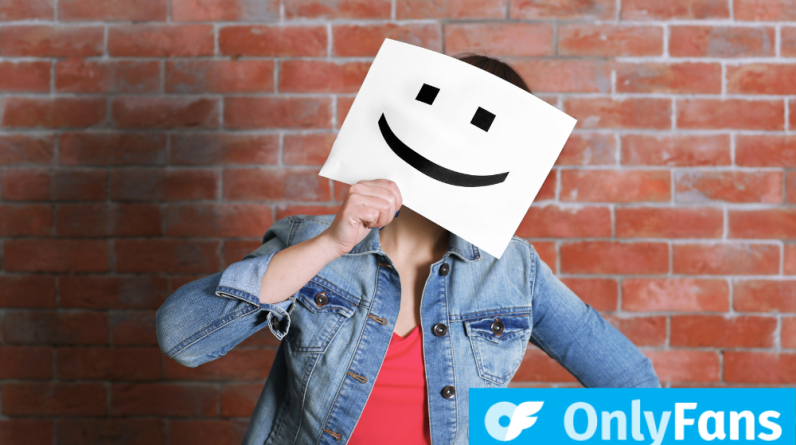 Last Updated on September 13, 2023 by Katie
Interested in learning how to make money on OnlyFans without showing your face? If so, you're in the right place as this ultimate guide has all the information you need.
It is possible to join OnlyFans as a creator without showing your face. There's no rule saying it's not allowed!
And, alongside OnlyFans there are many ways to make money without showing your face.
However, it's important to remember that showing your face on OnlyFans will get you more subscribers.
But, I understand the want to be anonymous, especially on a platform like this.
And, the good news is that even without showing your face, it's possible to make a great side income as an OnlyFans creator.
Some creators even go on to make a full-time living working from home and are able to quit their job and work full-time for themselves.
If you're thinking of signing up for OnlyFans, but are not sure if it's right for you, read on to get a better idea of what it's all about.
Overview of how to make money on OnlyFans without showing your face:
How does OnlyFans work?
Is it possible to make money on OnlyFans without showing your face?
Tips to make money on OnlyFans without showing your face
How to make money on OnlyFans without showing your face?
---
Related reading:
---
Acorns: Get a free $10 just for signing up and start saving for your future. Your spare change is invested for you by experts. No investment knowledge is required! Join Acorns Now.
Survey Junkie: Earn easy money by taking surveys and giving your opinion on new products. Make up to $3 per survey and cash out quickly. Join Survey Junkie now.
---
How Does OnlyFans Work?

OnlyFans is a subscription-based platform for content sharing.
Recent statistics show that OnlyFans has over 210 million users and 2.1 million content creators.
OnlyFan creators can set up profiles and monetize their content with a monthly subscription based on their follower count.
The lowest monthly subscription is $4.99 and the highest $49.99.
Besides subscriptions, creators can earn in other ways such as:
Accepting tips
Sending out special photos and videos that can be viewed after paying a fee
OnlyFans takes 20% of each creator's total earnings and the creator keeps 80%.
While the app does have good privacy and discretion settings, it's important to be aware that OnlyFans does NOT block users from taking screenshots or screen recordings.
Is it Possible to Make Money on Only Fans with No Face?
According to the rules of the platform, creators on OnlyFans are required to pass verification using their passport data and real photos.
But, this does not mean that their real names or faces need to be displayed on their pages for other users to see.
While OnlyFans is often associated with adult content, it actually accommodates a wide range of creators, including:
Musicians
Dancers
Fitness trainers
Personal coaches
All these creators successfully earn money on the platform.
However, the most successful creators on the platform typically maintain pages with erotic content.
OnlyFans Privacy
Before we dive into tips on how to start making money without showing your face on OnlyFans, it's important to discuss the privacy tools provided by the platform developers.
OnlyFans has implemented several measures to protect the personal data of its creators:
Two-step verification: You can activate two-factor authentication in your profile settings. By following the link and downloading the platform's special app, you can generate random login codes, ensuring that no one can access your profile without your phone.
Login sessions: You have the ability to view which devices are currently logged into your account. Furthermore, you can disable any unnecessary sessions by accessing the "Login Sessions" section in your settings.
Watermarks on photos and videos: OnlyFans allows creators to assign authorship to their posted materials by attaching a watermark containing their OnlyFans page ID. While this feature doesn't directly relate to anonymity, it helps protect creators' work from being copied.
Visibility settings: With a wide range of settings available, authors can choose what information will be visible to the general public. You can restrict access to your account, granting entry only to selected users, or even remain completely hidden on the site by operating in "invisible" mode, where your activity is completely concealed.
By taking advantage of these privacy features, creators on OnlyFans can ensure a higher level of anonymity and control over their personal information.
Tips to Make Money on OnlyFans without Showing Your Face
With the rise of social media, creative individuals now have more opportunities than ever to monetize their talents and build a personal brand.
Although, not everyone wants to be recognized in public or share explicit content on platforms like OnlyFans.
If you're one of those individuals, don't worry – it is absolutely possible to make money on OnlyFans without showing your face.
Take a look at the following strategies to maintain your anonymity while still capitalizing on the platform's earning potential.
Start an Anonymous OnlyFans Account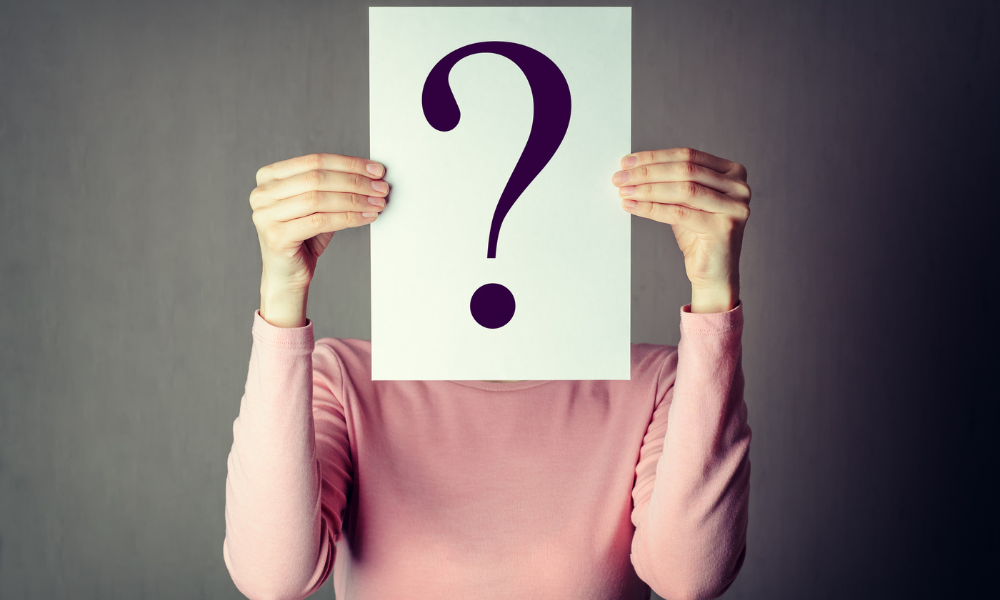 Your real name and face DO NOT have to be publicly displayed on your page.
You can use a screen name or fake name that does not identify who you are.
Many successful creators on OnlyFans, including musicians, dancers, fitness trainers, personal coaches, and more, have found ways to hide their identities while still generating substantial income.
Have a think of a name you want to use that won't allow people to guess its you.
This could be a combination of letters or numbers, or something completely unrelated to you such as a character from your favorite show for example.
If you have trouble thinking of an OnlyFans screen name, try using a free name generator.
Create a Character or Persona
To maintain anonymity, consider creating a character or persona for your OnlyFans account.
You can use a fictitious name or even a catchy nickname that aligns with your content and target audience.
Having a distinct online identity not only helps you protect your privacy, but it can also add an element of intrigue and uniqueness to your brand.
Not only that, but it'll help you stick in Onlyfans user's mind and keep them coming back to view your content.
Utilize Creative Angles and Perspectives
When creating content for OnlyFans, explore creative angles and perspectives that don't reveal your face directly.
Experiment with different camera shots and lighting techniques to capture attention and maintain an air of mystery.
By focusing on unique perspectives, you can keep your audience engaged without compromising your anonymity.
Use Props and Masks to Cover Your Face
If you wish to maintain complete anonymity, consider incorporating props or masks that cover your face in your content.
Get creative with various props, accessories, or even digital overlays to maintain the aesthetic appeal of your content.
Plus, you could use free online digital editors to blur out your face in photos and videos.
You could even use makeup or body paint to cover your face in unusual ways. Not only will this make you stand out, but you'll maintain a hidden identity.
Focus on Body Shots and Artistic Content
Instead of relying solely on explicit or intimate photos, you can shift your focus to body shots and artistic content.
Showcase your physique, explore creative compositions, or experiment with themes that highlight your talents and interests.
By emphasizing artistic expression, you can attract a broader audience while keeping your identity hidden.
Create a Separate Email Account
Maintaining privacy on OnlyFans goes beyond hiding your face.
Consider creating a separate email account specifically for your OnlyFans activities.
This not only keeps your personal and professional lives separate but also adds an extra layer of security and anonymity.
Offer Personalized Content and Services
Differentiate yourself from other creators by offering personalized content and services to your subscribers.
Engage with your audience through direct messages and take requests for custom content that aligns with your boundaries and comfort level.
By providing a personalized touch, you can build a loyal fan base without revealing your face.
Remember to Use Geoblocking
OnlyFans offers a feature called geoblocking, which allows creators to restrict access to their content based on geographic locations.
You can utilize this tool to limit your audience and ensure that your content is only visible to specific regions where you feel comfortable sharing it.
Geoblocking adds an extra layer of privacy and control over who can view your content.
So, if you don't want OnlyFan users in your area to see your content, you can use the geoblocking feature to make this happen.
Be Aware of Your Surroundings in Photos
When capturing photos or videos, pay close attention to your surroundings to avoid unintentional reveals of personal information or identifiable locations.
Be mindful of reflective surfaces, distinctive landmarks, or any details that could potentially give away your real identity.
Maintaining a vigilant eye will help you maintain your desired level of anonymity.
Hide Scars and Tattoos that May Give Away Your Real Identity
If you have any distinctive scars or tattoos that could be used to identify you, employ strategies to hide or conceal them in your photos or videos.
Consider using makeup, clothing, or strategic camera angles to keep these features out of view.
Mask Your Real Voice with a Voice Changer
In addition to hiding your face, you may also want to consider masking your real voice to maintain anonymity.
Voice changers or audio filters can help alter your voice while maintaining clarity and quality.
Experiment with different options to find a vocal style that suits your content and resonates with your audience.
Consider using a free voice changer that allows you to upload audio or use the microphone to change your voice into different tones and accents.
How to Make Money on OnlyFans Without Showing Your Face?
Now, let's explore the beginner steps to monetizing your OnlyFans account while keeping your face hidden.
Follow these steps for success:
Focus on a Particular Niche or Body Part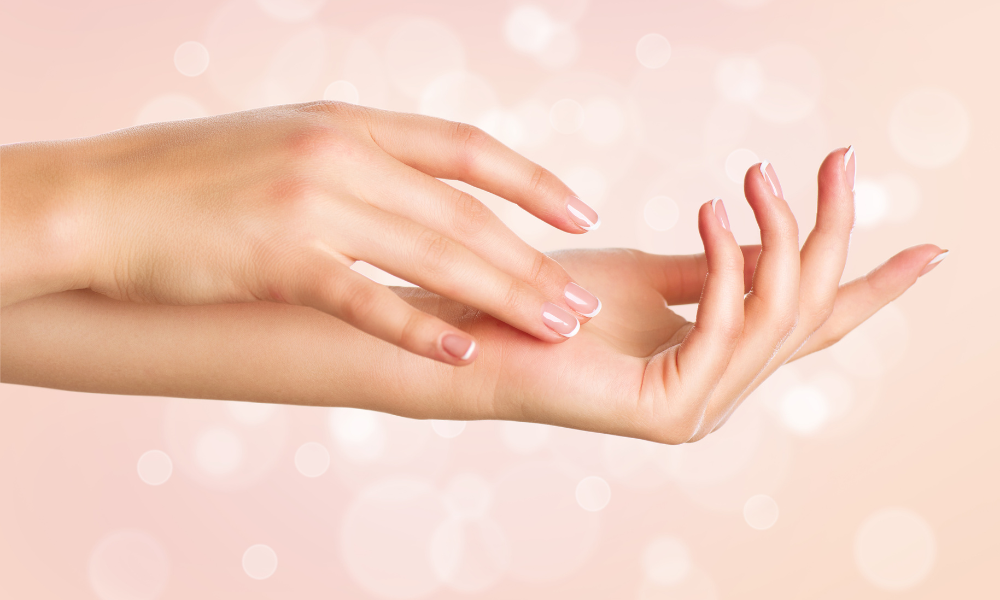 One way to create a successful OnlyFans account without revealing your face is to focus on a specific niche.
By identifying a niche that aligns with your talents and interests, you can attract a dedicated audience who appreciates your unique content.
And, if you focus on one body part or theme, this makes showing the face less important as people are coming to your content to see something specific.
A few profitable niche ideas include:
Fit or muscular
Feet or hands
Gaming
Personal development
BDSM
Curvy body
Boobs
Butt
Tattooed
Themed outfits
Bikini photoshoots
Promote Your Account on Forums
To gain visibility and attract potential subscribers, actively promoting your OnlyFans account on forums related to your niche can be highly beneficial.
Engage with the community, share valuable insights, and discreetly mention your content and the benefits of subscribing to your page.
By positioning yourself as an expert within your niche, you'll pique curiosity and drive traffic to your OnlyFans account without revealing your face.
Promote on Separate Social Media Accounts
In addition to forums, utilizing separate social media accounts is another effective way to drive traffic to your account.
Create accounts on platforms like Twitter or Instagram under your chosen character or nickname, and share compelling snippets of your content.
Add a link to your OnlyFans account in the bio of each social media platform.
Post sneak peek photos and videos that'll help to lure new subscribers to your OnlyFans account.
Sell Other Items Alongside Photos and Videos
To diversify your revenue streams on OnlyFans and supplement your income, consider selling other items as well as photos and videos.
This could include merchandise related to your niche, such as:
Clothing
Posters
Accessories
Digital products like tutorials or e-books
By offering additional products or services, you can expand your earning potential and cater to a broader audience while still maintaining your anonymity.
Consider Offering Coaching Services for New OnlyFans Creators
If you have experience and expertise in navigating the OnlyFans platform, consider offering coaching services for new creators.
Many individuals are looking to establish their presence on OnlyFans but may need guidance.
By providing personalized coaching sessions or creating informative content on how to successfully monetize their talents, you can attract clients and generate income without the need to show your face.
How to Make Money on OnlyFans Without Showing Your Face FAQs
Take a look at some frequently asked questions about starting an anonymous OnlyFans account.
Can You Be Anonymous on OnlyFans?
Yes, you can maintain anonymity to subscribers on OnlyFans and make money without showing your face.
However, be aware that you will have to share your real identity with the OnlyFans team when you create an account.
You'll be asked to provide your legal name and bank account details where your earnings should be sent.
How Much Do Beginners Make on OnlyFans?
The amount a new creator makes on OnlyFans can vary greatly.
According to various reports, OnlyFan beginners take home anywhere between $100 and $500 a month initially.
These numbers are influenced by several factors, like:
Quality of content
Frequency of content posted
How many followers they have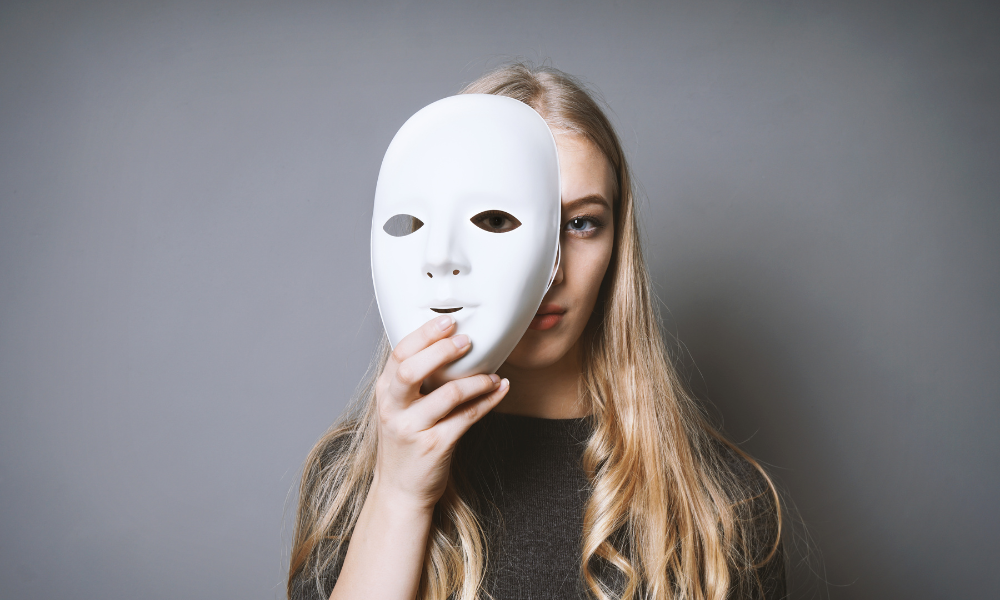 Can a No-Face OnlyFans Account Be Successful?
Yes, a no-face OnlyFans account can be successful.
Many content creators have built thriving careers without showing their faces.
However, it's important to remain realistic and know that in the beginning, the money earned may not be life-changing.
How Hard is it To Make Money on OnlyFans?
The level of difficulty in making money on OnlyFans can vary depending on several factors, such as your niche, content quality, marketing efforts, and level of audience engagement.
While it may require time and effort to establish yourself and gain a significant following, with dedication and consistency, it is possible to achieve financial success on the platform.
What is the Best Way to Promote My OnlyFans?
To effectively promote your OnlyFans and attract subscribers without showing your face, it is essential to put effort into marketing.
Create content on different social media channels, such as Twitter, Instagram, and Reddit, engage with potential fans and direct them to your OnlyFans account.
Collaborate with other creators and participate in online communities to help increase your visibility and reach a wider audience.
Last Words on How to Make Money on OnlyFans Without Showing Your Face
After reading this beginner guide on how to make money on OnlyFans without showing your face, it's over to you to put the work in and set up your account.
It is possible to make money on OnlyFans, even with a hidden identity.
You just need to be smart with your profile creation by using a fake name, taking advantage of geoblocking and setting up separate email and social media accounts.
Focus on creating content regularly and being creative with your shots so people start to view your content while not worrying that your face isn't in view.
And, with a little time and marketing, your new OnlyFans account earning zero, could turn into a top money spinner!
*Disclosure: I only recommend products I would use myself and all opinions expressed here are our own. This post may contain affiliate links that at no additional cost to you, I may earn a small commission.