Thanks to the internet, you can get paid to draw online from anywhere in the world.
If you have a budding, inner artist, just waiting to get out, this article is going to open up many doors for you. There are many websites where you can sell your sketches and doodles and get paid handsomely.
But, how much can you actually earn from drawing? Well, if you can produce one quality sketch a day, that you sell for $50, you could make $1,500 a month.
If you produce two a day that sell at $50 each, this could net you $3,000 a month. Not bad for doing something you love!
So, let's now take a look at the different platforms where unique drawings sell. To give yourself the best chance of success, develop your own style that people come to you for.
And remember, selling your art online, might start as a side hustle, but it may become a full-time gig once you get your name out there.
Summary of the Best Get Paid to Draw Online Sites
Get Paid to Draw Online – Sites to Sell Your Art
Etsy
Fiverr
Reddit
Instagram
Pinterest
Facebook Groups
Wetcanvas Forums
DeviantArt
Your Own Blog
Tiny Prints
Avanti Press
CardGnome
American Greetings
Blue Mountain Arts
Recycled Paper Greetings
Amber Lotus Publishing
It Takes Two
P.S Greetings
Pomegranate
Shoebox Cards
Up with Paper
Planet Zoo
Abbey Press
Palm Press
Artists to Watch
Leanin'Tree
Fotofolio
Caspari Online
Smart Alex
Great Arrow
Nobel Works
What Are Different Ways to Get Paid to Draw Online?
There are many ways to cash in on your sketching skills on the internet.
You can set yourself up as a freelance artist, work for a company or sell single pieces through various creative websites.
If you're looking to make money part-time, freelancing and selling your art through sites will work.
For more financial security, a full-time artistic job at a company might be a better option.
Let's look at the options in more detail:
Sell Sketches Through Creative Websites
Many websites pay for people to send in their sketches, doodles and artwork.
They might use these for greeting cards, logos, cartoons and print-on-demand apparel.
If you haven't already, you need to get your sketches, doodles and artwork online.
You can use software such as Adobe Illustrator or Adobe Capture CC to turn your creations into vectors which can then be uploaded to various sites to sell.
Offer Artistic Freelancer Services
Freelancer marketplaces such as Fiverr and Upwork are popular platforms with huge amounts of traffic where you can sell your artistic services.
Start by creating your profile, add details of what services you want to offer and set your prices.
Examples of popular artistic services I've seen selling well on Fiverr include:
Creating pixel art characters
Professional digital art
Drawing cartoons in any style
Illustrations for games
Detailed banner or background art
Turn photos into pop art
Create art for music albums
Designing unique tattoos
And these are just a few of the artistic services offered.
Also, think about promoting your artistic services across your social media profiles.
Instagram and Pinterest especially are very visual and great for showcasing what you can do.
Get Paid to Draw Online for a Company
There are many traditional drawing jobs in the animation and film industry.
Plus, companies may employ artists to design logos and graphics for their website and promotional material.
Also, graphic designers are needed in the app development and gaming industry.
It's best to search for these types of positions on job search engines such as:
Sell Art Through Your Own Blog
One of the best ways to get paid to draw online is by selling your art through your own website.
You can't beat being your own boss, but this method will take a little more time to make you money. This is because you'll need to spend time promoting your work and getting traffic to your site.
But, the good news is that it's incredibly easy and inexpensive to set up your own website.
You can set up website hosting for a few dollars a month. I use Siteground which is extremely beginner friendly with great customer support.
You can even buy a ready-made theme and just edit the content. Learn more in this Affiliate Suite Review which details how to set up a custom website fast and start earning.
Set Up Your Own Print on Demand Store
Print-on-demand (POD) sites make it fast and easy to start selling your artwork on apparel in a few minutes.
You can use your artwork to start a new ecommerce store, start a new clothing and apparel line and sell customised apparel through social media.
All you have to do is create your designs, upload them to a POD site and configure which items you'd like your drawings to appear on.
This might be products such as t-shirts, bags, phone covers, stickers, mugs, cushions, hoodies, homeware and more.
And the good news here is that you don't have to hold any stock that might not sell. Your artwork is printed onto an item each time someone buys by the POD company.
Here are a few POD platforms to consider selling your designs on:
Get Paid to Draw Online – 31 Websites to Sell Your Designs
Now you know the different ways to get paid to draw online, we'll go into more detail about the sites that will pay you.
Get Paid to Draw Online – Sites to Sell Your Art
1. Etsy

Etsy is a massively popular site where creatives sell their art and crafts.
It's simple to set up your own Etsy store and start selling your creations. But remember, it's important to sell unique items to stand out from the crowd.
Get some ideas through the site by searching keywords to see what pops up on the first page. Maybe you could sell your version of the top-selling products?
2. Fiverr
Fiverr is another popular marketplace for freelancers.
It works a little differently to Etsy, in that you sell your artistic skills instead of selling physical products.
For example, on Fiverr you can set up your own artistic gig such as designing logos, creating clip art or illustrating games.
Make sure to add detail into your profile about how you can help someone, your experience and examples of your work.
Pricing for your gig can be set in tiers like $20 for one drawing, $28 for two or a discounted price the more someone buys.
3. Reddit
Reddit is a top place to connect with other people who're interested in the same type of art as you.
There is a sub-reddit for just about anything and these are ideal places to find potential buyers or to get tips for your industry.
Always read the strict community guidelines of any artistic sub-reddit you join.
Some may allow you to post links to your artwork, while others may frown on this and ban you if you spam links.
Always focus more on making connections rather than just selling.
4. Instagram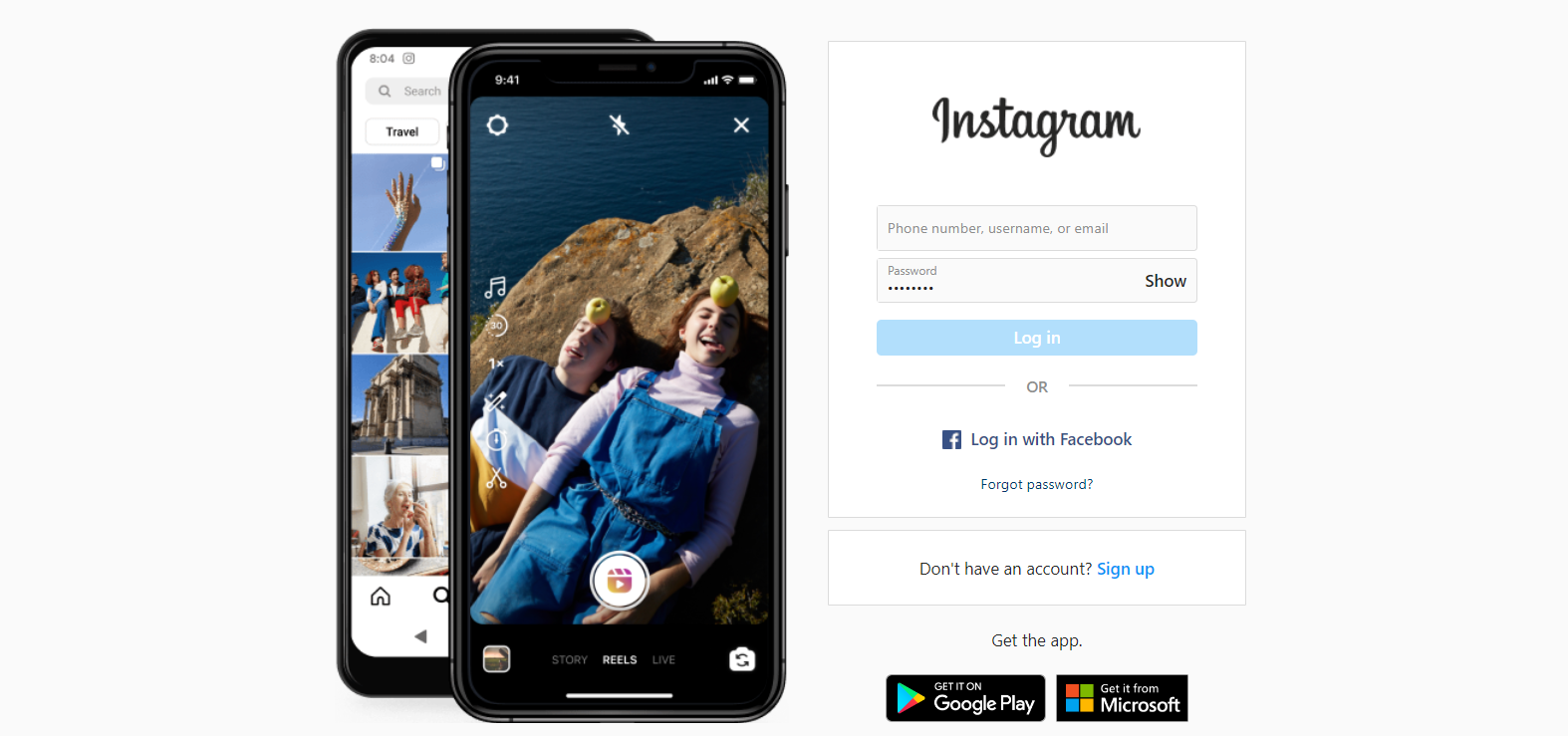 Instagram is a highly visual platform and could be an ideal social media platform to sell your art.
It has over 2 billion monthly active users so it's likely you'll find people who love what you do.
If you want to get paid to draw online, display images of your art on your Instagram page. Next, add a link in your bio to a buyers page.
If you don't have a website, use a free tool such as LinkTree that allows you to create a custom bio link, that leads to a page with all your sales links on.
5. Pinterest
Pinterest is a visual search engine with 478 million+ monthly active users.
To get started showcasing your work, create a free account and design pins that show off your designs. You can link these pins to Etsy, your blog, or any other page where you sell your work.
If people like what they see, they can share your pins, save your pins for ideas and click through to your buying page.
6. Facebook Groups
While Facebook is mainly a social app to keep in touch with family and friends, it's also a great place to market a business.
You can create a separate page for your artwork and post pictures of your drawings regularly. People can message you if they like what they see, or you can add a link in your posts that take people to a buying page.
Another idea is to join FB art groups to network with likeminded people.
This might help you to find leads who want to buy your work or who may need your artistic skills.
7. Wetcanvas Forums
Wetcanvas is a platform where you can network with art critics and artists.
To get paid to draw online, this is a great place to get advice and find potential buyers for your artwork.
You can even find online drawing and art media events here. Sign up and showcase your best work.
8. DeviantArt

DeviantArt is one of the best places to sell your art online.
It's like a social media platform for art buyers and artists. Anyone who's interested in making art and buying art will be on this website, so it's worth a look.
Simply create a free account and upload some of your best artwork for sale.
If you receive any interest, you can communicate details safely through the platform.
9. Your Own Blog
As previously mentioned, it's a good idea to build your own blog and sell your artwork this way.
This means you get to dodge fees and keep the complete price for any work sold.
Plus, you're in charge of everything you do, with no risk of your profile being shut down like what can happen on a social media platform.
Create a free website on Wix or Weebly. Or pay a few dollars a month and get a custom domain set up on WordPress.
Focus on building up your traffic through Pinterest and through promotion on social media.
Sites That Pay for Your Cartoons and Sketches
10. Tiny Prints
If you're looking to get paid to draw online, Tiny Prints is one great site to check out.
They promote freelance photographers and you can submit your artwork. If it gets featured, you can earn money for your designs.
Sign up and submit your portfolio and your artwork may get used in the future.
11. Avanti Press
Avanti Press is a great platform to get paid for your sketches and doodles.
They're a greeting card company that needs artists to contribute sensual and humorous quotes to go with their different products.
Alongside this, you can sign up to the website and submit your artwork.
If an interested buyer likes your work, you can negotiate a price directly with them.
12. CardGnome
Passionate artists can get paid for their drawings on CardGnome.
It's another popular greeting card company well known for producing humorous, unique prints.
They accept unique art submissions, which if good enough, will get printed on their cards.
Pay is a 10% royalty of that card when it sells.
13. American Greetings
American Greetings is a provider of party products, paper cards and electronic greeting cards.
They're well established, being the second largest greeting card manufacturer in the world.
If you have eye-catching sketches and painted art you can submit your work to potentially be featured.
If American Greetings like your work, you'll be rewarded handsomely.
14. Blue Mountain Arts
When searching how to get paid to draw online, Blue Mountain Arts is a site worth looking into.
They produce holiday gift packs, greeting cards and decorative calendars. The company is always looking for artwork and poetry written from personal experience to use on their cards.
They mainly accept seasonal submissions for all the big holidays.
Send in your work and if accepted, you can earn up to $350 per piece.
15. Recycled Paper Greetings
The company Recycled Paper Greetings partners with independent artists to create unique greeting cards.
They also support the environment by printing its cards in the USA, using recycled materials and supporting sustainable forestry.
To get paid to draw online, submit up to 10 of your art pieces or photos at a time to see if they're selected.
16. Amber Lotus Publishing

If you love to draw comics, Amber Lotus is one of the best platforms to submit your work to.
Send in your artwork between April and July each year for a quick response.
If you submit out of these dates, it may take longer for someone to get back to you.
17. It Takes Two
If you're an artist with a portfolio full of beautiful designs, It Takes Two wants to hear from you.
The company sells cards and gifts such as planners, bookmarks, password books, notebooks and gift note cards.
They accept unique artwork from a variety of artists.
Check out their current printing designs to get an idea of what they're looking for.
18. P.S Greetings
P.S Greetings sells a range of cards, boxed cards, gift tags, gift boxes and jumbo cards.
Having been in the business for over 80 years, this is a well-established company worth sending your artwork to.
Submit your sketches and drawings and if they're suitable for the platform, you'll get paid according to how each is used.
19.Pomegranate
For many years, Pomegranate has been selling cards, puzzles, notecards, calendars and stationary.
Known as one of the biggest US independent manufacturers, this is one of the best places to get paid to draw online.
They accept art that complements pop culture from new or experienced artists.
20. Shoebox Cards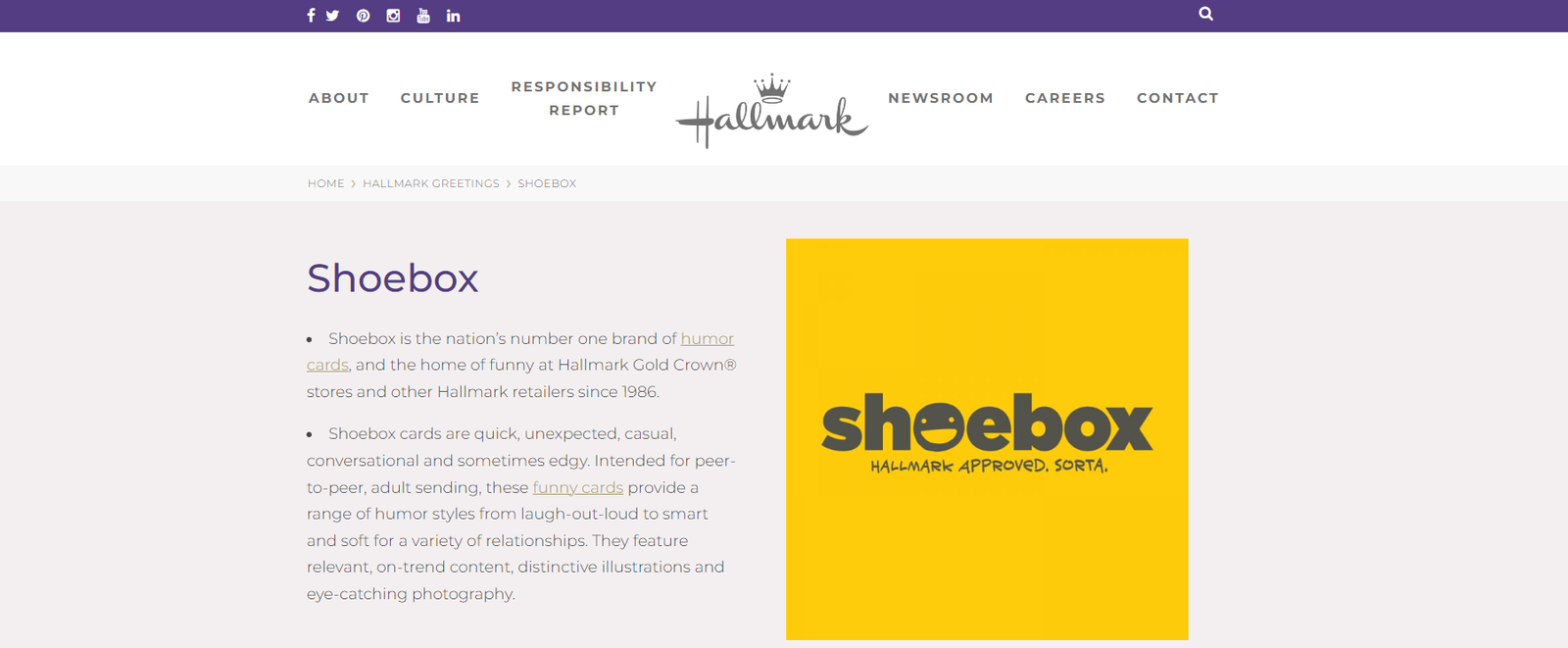 If you create humorous art, Shoebox is a company to send your artwork into.
They produce funny cards ranging from laugh-out-loud to quirky, for a variety of relationships.
To get paid for your art, send in your funny cartoons and artwork.
If you can, create drawings focused on a particular theme such as Easter, Christmas or a birthday.
21.Up with Paper
One of the best get-paid to draw online sites, Up with Paper sells cards for all occasions such as birthdays, valentines and Christmas.
They also sell a range of uniquely designed stationary and books. This company has been around since 1977, so your artwork needs to be good to get featured.
Directly send your artwork and sketches via email.
22. Planet Zoo
As you'd probably guessed, Planet Zoo mainly focuses on animals and accepts licensed photographs and artwork of animals in the wild.
If you have a portfolio full of your fuzzy animal friends, submit no more than 10 images at a time via email.
You'll only get contacted if the site sees something that they like.
23. Abbey Press
Another top place to submit your artwork to is Abbey Press.
This company sells a range of cards, books, rosaries, incense, cross artwork, sacred images and more.
Send your portfolio through their contacts page to get paid for your art.
24. Palm Press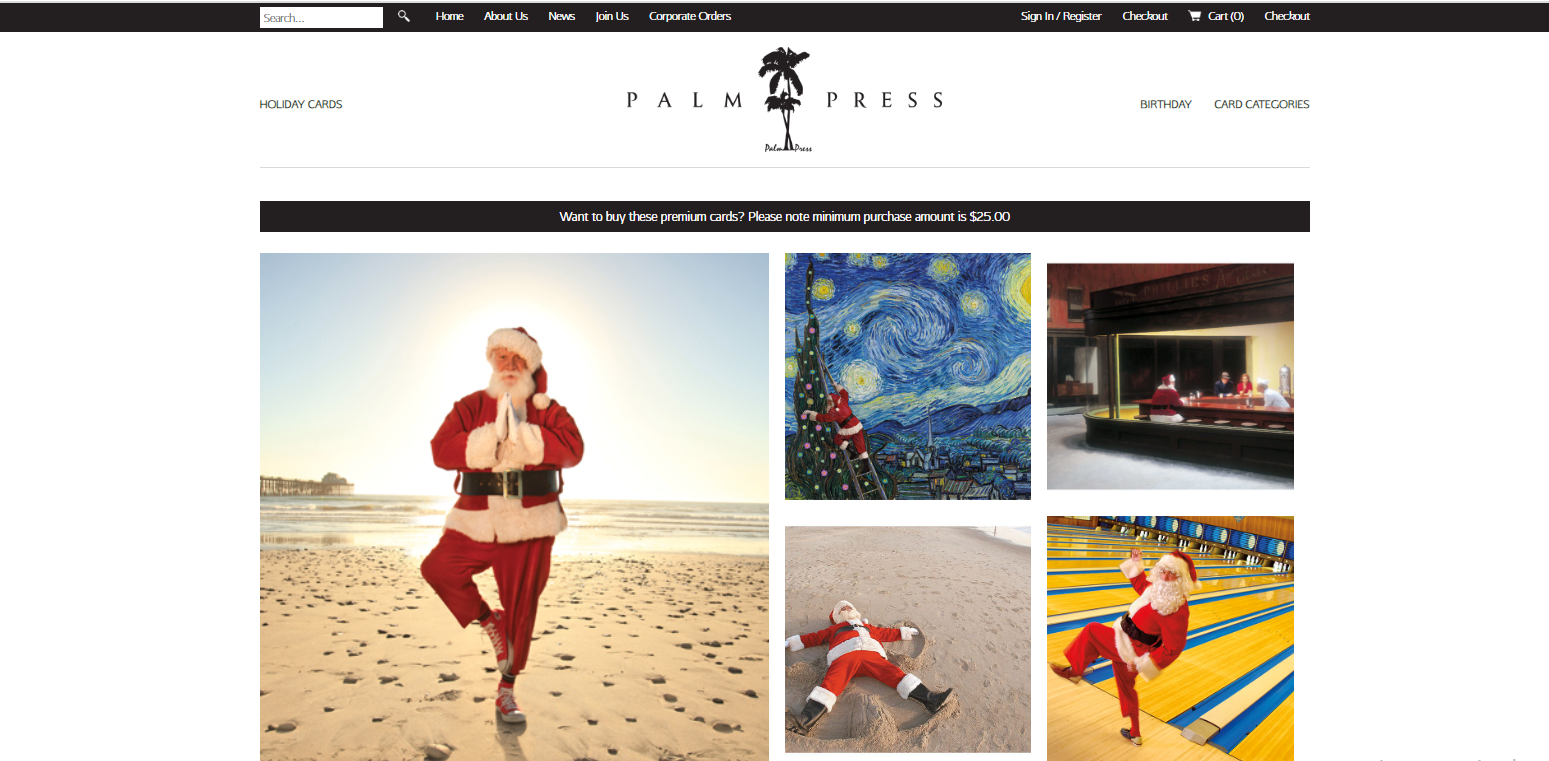 If you're looking to submit your sketches online to make money, the Palm Press is a top platform to do that.
They sell a range of unique cards for Christmas, birthday, Easter, weddings, baby, thank you, humor and more.
You'll have to work hard here to get your artwork accepted. It needs to be unique and standout to make money.
Submit your drawings, sketches and artwork through their website.
25. Artists to Watch
To get paid to draw online, it's worth sending your artwork to Artists to Watch.
They sell a huge range of Christmas and holiday cards, greeting cards, boxed notes, stationary, stickers and prints and canvas.
If you have artwork to sell, send it in via their contact page.
Over time you could become one of their feature artists, that get huge amounts of promotion of their artwork.
26. Leanin'Tree
Look no further than Leanin'Tree to make great money from your artwork.
They pay some of the best rates in the industry and are currently looking for artwork for Easter, Mother's Day, Graduation, Father's Day, Valentine's day and a range of funny, animal and celebration greetings.
Art submissions must be sent digitally via email and they must be edited to an appropriate size.
27. Fotofolio
On the Fotofolio website, you can send in your photos and artwork that are of the highest standards.
This company specialises in postcards, t-shirts and large posters and users can even sign up to receive a monthly subscription of 10 postcards.
Submit your artwork and photos via the contact page to see if its selected.
28. Caspari Online

The Caspari platform sells a huge range of merchandise including tableware, stationary, gifts, personalised cards, gift wrap and more.
They need a good selection of artwork to print onto their pieces. If you have quality artwork you think will suit, send it in via the submissions page.
Caspari will only respond if they're interested in seeing more of your work.
29. Smart Alex
The company Smart Alex (Unfiltered Cards) is known for its unfiltered and humorous selection of cards.
They print witty cards for all occasions including birthday, Christmas, anniversary, get well, horoscope, marriage, thank you, office humor and more.
They pay up to $100 for each funny drawing, or sketch and also pay for matching phrases or quotes that go with the artwork.
30. Great Arrow
According to Great Arrow, they offer silkscreened cards with award winning designs, printed by hand.
Even the newest artists can get paid to draw online here. To design cards for Great Arrow, have a read through their submission guidelines and FAQs page.
Files submitted require Acrobat Reader, which can be downloaded for free if you don't have it.
31. Nobel Works
The well-established greeting card company, Noble Works, mainly sells funny, comical cards, for all occasions.
If you have a good sense of humor and a nifty artistic side, you can get paid to draw online for this site.
Send in your artwork via the artists submission page. If they like your comedic drawings, you'll be contacted with the next steps.
Get Paid to Draw Online – Tips to Make the Most Money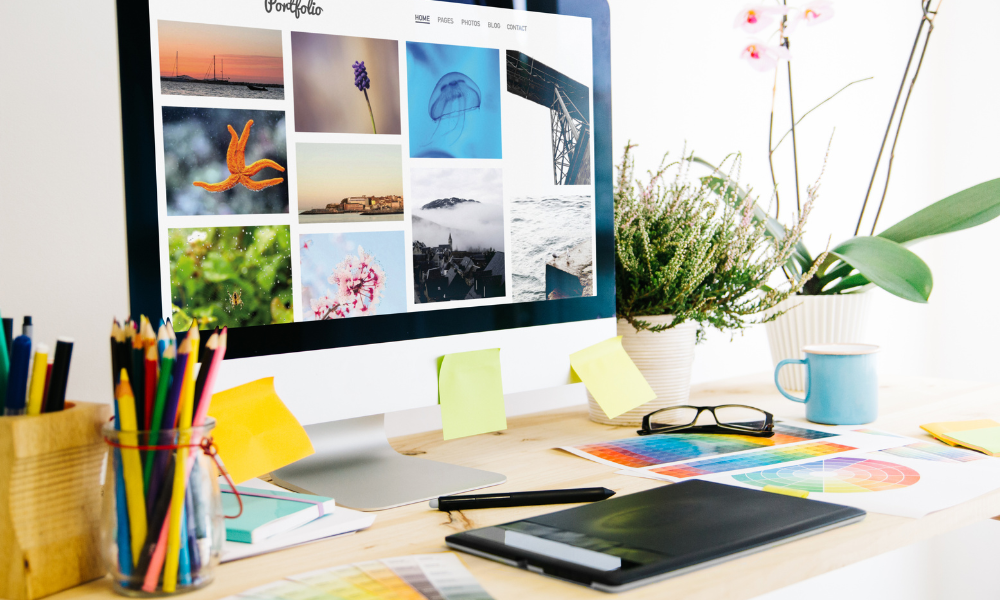 I've shared the best places to get paid to draw online and now here are a few tips to maximize your earnings.
Make sure that you:
Build a brand. To make more money from your artwork, build your own recognizable brand. Once people know what you do and like you, they'll come back for more.
Create unique artwork. Make your drawings and sketches stand out from the crowd. Give someone a reason to choose you over the thousands of other artists.
Promote via social media. While artist's platforms will have traffic, you can increase your chances of sales by promoting yourself. Increase your visibility by showcasing your designs on social media and forums.
Read reviews of sellers experiences. I've done my best to ensure the websites I feature are legit. But it always pays to do your own due diligence and read reviews of sellers experiences before working with any platform.
Final Thoughts on How to Get Paid to Draw Online
Now you know the best places to get paid to draw online.
Increase your chances of success and increase your earnings by sending submissions to multiple different art websites at a time.
And remember, competition is high in the creative industry, so don't give up after one rejection. You have to be persistent to make a decent amount of money and survive.
31 Get Paid to Draw Online Sites (Earn $3,000+/Month)
---
Further reading:
---
*Disclosure: I only recommend products I would use myself and all opinions expressed here are our own. This post may contain affiliate links that at no additional cost to you, I may earn a small commission.
Summary
Article Name
31 Get Paid to Draw Online Sites (Earn $3,000+/Month)
Description
31 Get Paid to Draw Online Sites (Earn $3,000+/Month)
Author
Katie Lamb
Publisher Name
Remote Work Rebels
Publisher Logo