Are you looking for the best virtual jobs that don't require talking on the phone all day? This list of non phone work at home jobs is full of remote companies hiring today for entry-level workers.
As the world continues to move online, remote job opportunities are steadily rising. In fact, according to recent data, 25% of all North American jobs will be remote by the end of 2022 and this trend will continue to grow through 2023.
Working at home doesn't have to just be a dream anymore. It's possible for anyone if they want it enough.
Remote work gives you the flexibility to work the hours you want, choose where you work and be your own boss, without anyone looking over your shoulder.
However, many entry-level remote jobs do revolve around talking on the phone a lot. Job examples like this include customer service and sales.
Luckily though, there are many non phone work at home jobs that can give you a flexible lifestyle and pay well. Some even pay $100 a day or more.
Now, let's take a look the many jobs hiring today, that don't need you to talk on the phone.
---
---
Non Phone Work at Home Jobs
Transcriptionist
Freelance Writer
Proofreader
Data Entry Clerk
Content Moderator
Website Tester
Bookkeeper
Online English Teacher
Social Media Manager
Online Researcher
Email Marketer
Pinterest VA
Customer Service (Text/Email)
SEO Strategist
Virtual Assistant
Facebook Ads Manager
Translator
114 Best Work at Home Non Phone Jobs Hiring Today
1. Transcriptionist
Transcriptionist work is becoming a popular way to earn money from home. As a transcriber, you'll be sent audio files to listen to and type into text.
The majority of transcription companies take on entry-level workers. While you don't need experience, good typing skills are a must.
It's possible to take on transcription work full-time or part time. And once you gain experience, you can move onto the more lucrative field of medical transcription.
How to get started: Take a look at this step by step guide on how to become a transcriptionist. To learn what's expected of you and what skills you need, take a free course from this list. I also detail the ten best transcription jobs for beginners here.
Companies hiring today:
2. Freelance Writer
Do you love writing? If you have a way with words, why not start making money from your passion.
Freelance writers are in-demand due to the high volume of content posted by businesses online each day. Companies need someone to write on their blogs and social media, so they're free to work on the rest of the business.
There are many different areas to make money writing including copywriting, blogging, email writing, SEO writing, magazine writing, travel writing and much more.
To succeed in this field of work, you'll need excellent grammar skills, a good command of the English language, decent typing skills and the ability to work to deadlines.
How to get started: Read this ultimate guide on how to become a freelance writer. And I highly recommend taking one of these free online writing courses for aspiring writers. Get a writing portfolio together to show prospective clients and apply to these freelance writing gigs that hire new writers.
Companies hiring today:
3. Proofreader
Do you have an eye for noticing mistakes while you're reading? Then a career in proofreading could be ideal for you.
Proofreaders read and edit documents such as books, blog posts, articles and any type of written content. They are the last eye on a piece of text before it gets shown to the world.
As a beginner, you can find work as a general proofreader. With experience, you can move onto the higher paid work of legal proofreading.
Proofreaders earn from $1,000 up to $4,000+ a month. Work can be done at home and you can choose the hours that suit you.
How to get started: Follow this simple guide on how to become a proofreader with no experience. Next, apply for beginner proofreading jobs online. To learn the basics, take a free proofreading class on Skillshare here.
Companies hiring today:
4. Data Entry Clerk
Data entry work is a non phone work from home job that requires you to update information in spreadsheets.
Basic computer and excel spreadsheet knowledge is needed, but generally this is a simple job anyone can do. Work can be done remotely and you can work the hours that suit you.
Data entry jobs are offered full or part time. Many companies use data entry workers such as medical, legal and research companies.
How to get started: Take a look at these free data entry courses to learn what is required of you in the job. Make sure you know how to use Word and Excel Spreadsheets proficiently.
Companies hiring today:
5. Content Moderator
Content moderators are in demand by businesses that have a strong online presence.
Social media platforms, websites and forums need a moderator to reply to inquiries and make sure chat is free from abuse or anything illegal. This helps to keep content free from spam and the company reputation looking good.
To become a content moderator, you'll need a computer with strong WIFI. Plus, a good understanding of social media and how to use basic computer programs will help. Although, you'll likely get training before starting a content moderator job.
How to get started: Check out this simple guide from Indeed on how to become a content moderator.
Companies hiring today:
6. Website Tester
Website testers evaluate the usability of a website. This process lets a business know any areas of weakness in their websites that may frustrate customers.
This knowledge is extremely valuable, allowing a business to improve what they offer so they keep customers happy and continue to make sales.
Anyone can become a website tester in their spare time. You just need a computer, WIFI, the ability to speak fluent English and basic knowledge on how to navigate a website.
Pay is often around $10 for every 20-minute test. So, you can make up to $30 an hour.
How to get started: The majority of website testing companies don't require you to have any formal education or experience to work with them. You may be asked to perform a sample website test, before you move on to paid work.
Companies hiring today:
7. Bookkeeper
Bookkeepers keep track of the finances for different types of businesses. It's one of the best non phone work from home jobs and you can get started without a degree or qualification.
You will need to understand how to check debits and credits, pay invoices, complete payroll and monitor and update financial records.
Work can be completed at home and you can choose the hours you work full-time or part-time. Pay ranges from $15 up to $60 an hour with experience.
How to get started: Take a learn how to start a bookkeeping business course to learn the basics. And, brush up your knowledge with these 118 free bookkeeping tools and resources.
Companies hiring today:
8. Online English Teacher
Teaching English online is a popular non phone job that can be done remotely. You'll need to speak fluent English, have a computer with WIFI and a decent webcam.
Depending on the English teaching platform, you may be asked to perform a sample class or send in an introduction video.
Some companies only take on teachers with a degree and teaching qualification and others only require you to speak great English.
How to get started: If you're new to teaching online, study this guide on how to teach English online with no experience. Follow the sign-up instructions for teachers on the platform you decide to apply for work on.
Companies hiring today:
9. Social Media Manager
Social media management is a top non phone work at home job that pays well. Every company needs a strong social presence and they'll pay handsomely for someone to help them achieve this.
When working as a social media manager, your duties will include creating and publishing social content, responding to comments, planning compelling social media campaigns and analyzing usage data.
If you spend a lot of time on social yourself and have experience building a large following, this type of work is well suited to you.
How to get started: While many companies will take on social media managers without qualification, it helps to have an idea of what is required from you. Check out these free social media courses to learn the basics.
Companies hiring today:
10. Online Researcher
Are you adept at surfing the world wide web and finding information? Then working as an online researcher could be the ideal career for you.
Finding answers to people's questions is a fun non phone work at home job that can be done part-time or full-time. Pay ranges from $8 to $35 an hour, depending on your knowledge.
For example, if you have a background in a niche subject and have qualifications to back you up, it's possible to earn more an hour for answering questions.
Pay starts at around $10 an hour and can go up to $80 an hour for those with a qualified background.
How to get started: Sign up to a research company and fill out their application process. This will vary, but often requires you to fill in your basic details, pass a sample test and wait to see if you've been accepted.
Companies hiring today:
11. Email Marketer
Email marketing is a great non phone job that pays well and allows you to work from home.
You can set up your own freelance business on Fiverr or Upwork, offering to handle email campaigns for businesses. Some big companies also hire email marketers to build their email lists for them.
Work includes building and culling email lists, creating email marketing campaigns, answering emails, creating digital ads and ensuring emails are optimized.
How to get started: Follow this guide to build a new career as an email marketer. Learn beginner to advanced email marketing skills for free here.
Companies hiring today:
12. Pinterest VA
Pinterest is a visual search engine that businesses and bloggers use to drive traffic to their websites.
It has 431 million monthly active users, many of who use the platform to make purchases. A Pinterest VA helps manage a company's Pinterest account creating new pins, promoting content and interacting with other accounts.
Pinterest Va's earn between $20 up to $50 an hour, depending on the company they work for. If you love using Pinterest and have built your followers to a large number, this career could be ideal for you.
Work is flexible and can be done from anywhere you have an internet connection. Pinning new pins can be automated with tools such as Tailwind, so you can get work done when it suits you.
How to get started: Make sure your Pinterest account is tidy and active. This acts as social proof to show prospective clients. Learn more about becoming a Pinterest VA in this free workshop.
Companies hiring today:
13. Customer Service (Text/Email)
Many companies hire customer service agents to handle customer queries via text and email. And with so many businesses having a presence online, customer service roles are in abundance.
If you enjoy helping people and want to work from home in a non phone job, this type of customer support job could be a winner for you.
This job role can also be known as a 'happiness hero', 'customer success advocate' or 'support guru'. Customer service jobs can are fully remote but be aware if you work for a company in a different time zone, you may have to work unusual hours.
How to get started: To succeed in this role, you'll need good communication and problem solving skills. The company you work for may put you through a short training program to get on board with their procedures. You will need a computer and fast WIFI, although some large companies may provide a work laptop.
Companies hiring today:
14. SEO Strategist
An SEO (search engine optimization) strategist works as part of a business marketing team. Their work involves creating strategies and tactics to drive more leads to a website.
You'll also be expected to compile reports and track the efficiency of campaigns. By driving traffic, the business will achieve a higher ranking in the search engines and increase profit potential.
While SEO specialists don't usually need a degree, most businesses will expect you to have some sort of experience and results to show as proof of what you can do.
Some skills you'd be expected to have include keyword research, content optimization, backlink analysis and SEO auditing.
How to get started: If you have minimal SEO experience, check out these free courses from Hubspot and Skillshare. Apply for jobs via the company links below.
Companies hiring today:
15. Virtual Assistant
The role of in-house receptionists is diminishing and virtual assistant jobs are on the rise.
One of the top non phone work at home jobs, virtual assistants get paid to do a variety of tasks for small and large businesses. The job role sinclude filling out spreadsheets, making appointments, blog management, email box cleanup, social media management and more.
Pay varies depending on who you work for. But, expect to earn $20 – $30 an hour with a company and up to $60 an hour as an independent VA.
To succeed in the VA world, it helps if you're organized, are personable, have an attention to detail, you can manage your time and have decent IT skills.
How to get started: Take a look at the VA Handbook for tons of free tools and resources on how to become a successful VA. Learn how to set up and make money as a VA in this class.
Companies hiring today:
16. Facebook Ads Manager
A great non phone work at home job is a Facebook ads manager. Online advertising on a giant social site like Facebook, is so effective, that businesses will pay for someone to do it for them.
It's likely that a company's audience spends many hours a day on Facebook. By placing the right ad campaign in front of them, this can drive a huge amount of leads and sales.
As a Facebook ad manager, your role will be to create and manage campaigns, monitor their success and continue to drive traffic to a business.
You will need a good knowledge of how Facebook works, marketing strategies and how to create effective ads. You may need to show some past experience or a qualification to secure a well-paid ads manager job.
How to get started: Take a look at these free online courses from Facebook to build your digital marketing skills. This Facebook ads course is another place to learn the basics of Facebook marketing.
Companies hiring today:
17. Translator
Translation is an excellent non phone remote job allowing you to choose where, how much, and what hours you work.
You will be required to speak and write fluently in at least two different languages. Work includes translating documented conversations and written content such as blog posts and speeches.
To succeed in this line of work you'll need advanced language knowledge, great written and verbal skills, good research skills and knowledge of translation best practices.
How to get started: Make sure to acquire a high level of fluency in your chosen languages. It might even be helpful to get a degree in your source translation language. Take a look at these list of approved schools from the American Translators Association to further prepare for a translation career.
Companies hiring today:
Final Thoughts on Non Phone Work at Home Jobs Hiring Today
Now you know the best non phone work at home jobs for beginners.
Take time to go through this huge list of remote jobs and apply to the ones that suit your skills and passions. This list is not exhaustive – there are many more opportunities online.
But you now have a list of companies hiring to start you off.
For more remote job opportunities, check out my Hiring Now page which is updated daily with fresh job leads.
Have you seen any jobs on the list you'll apply for?
Let me know in the comments section.
Good luck!
Non Phone Work At Home Jobs
---
Further reading:
---
*Disclosure: I only recommend products I would use myself and all opinions expressed here are our own. This post may contain affiliate links that at no additional cost to you, I may earn a small commission.
Summary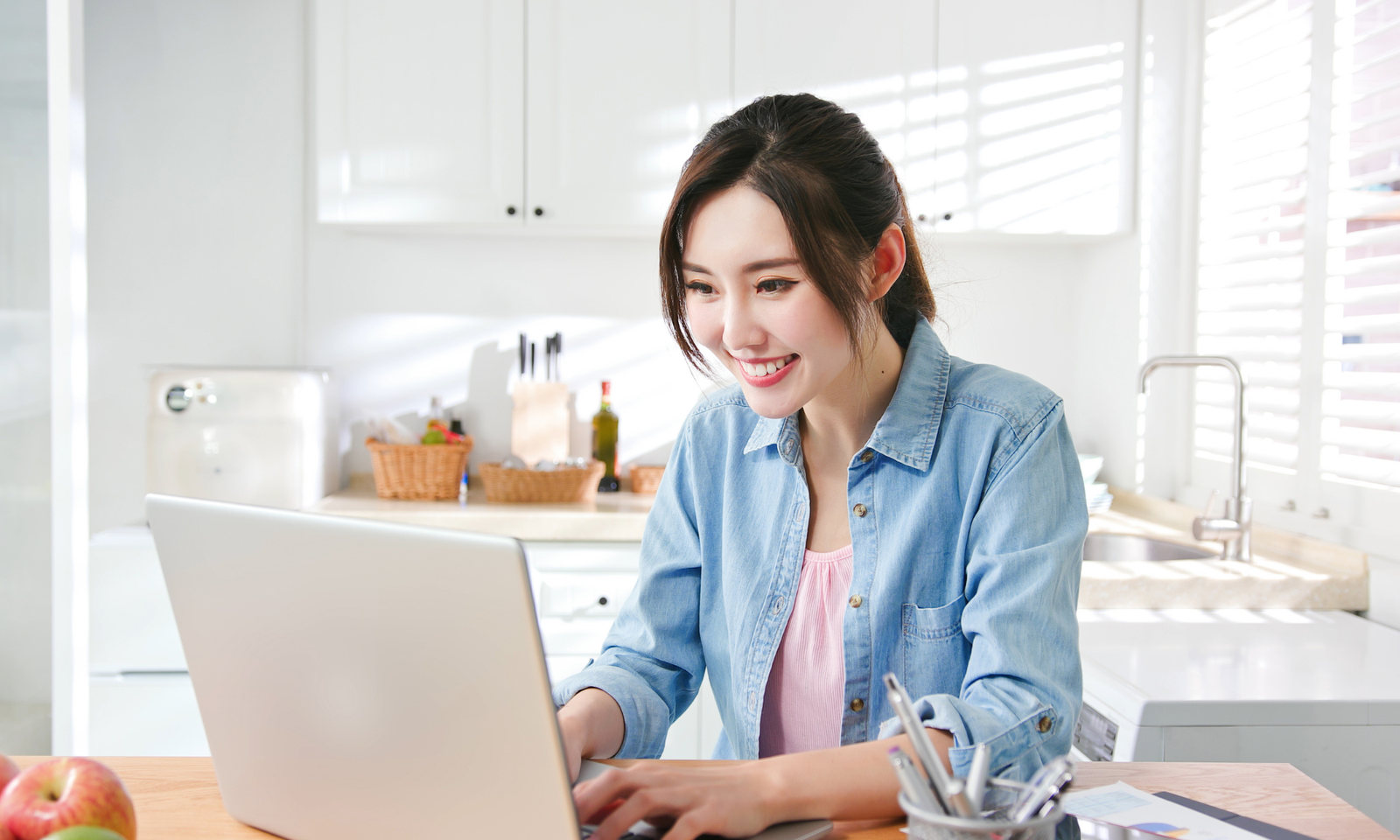 Article Name
114 Non Phone Work at Home Jobs Hiring Today in 2022
Description
114 Non Phone Work at Home Jobs Hiring Today in 2022.
Author
Katie Lamb
Publisher Name
Remote Work Rebels
Publisher Logo