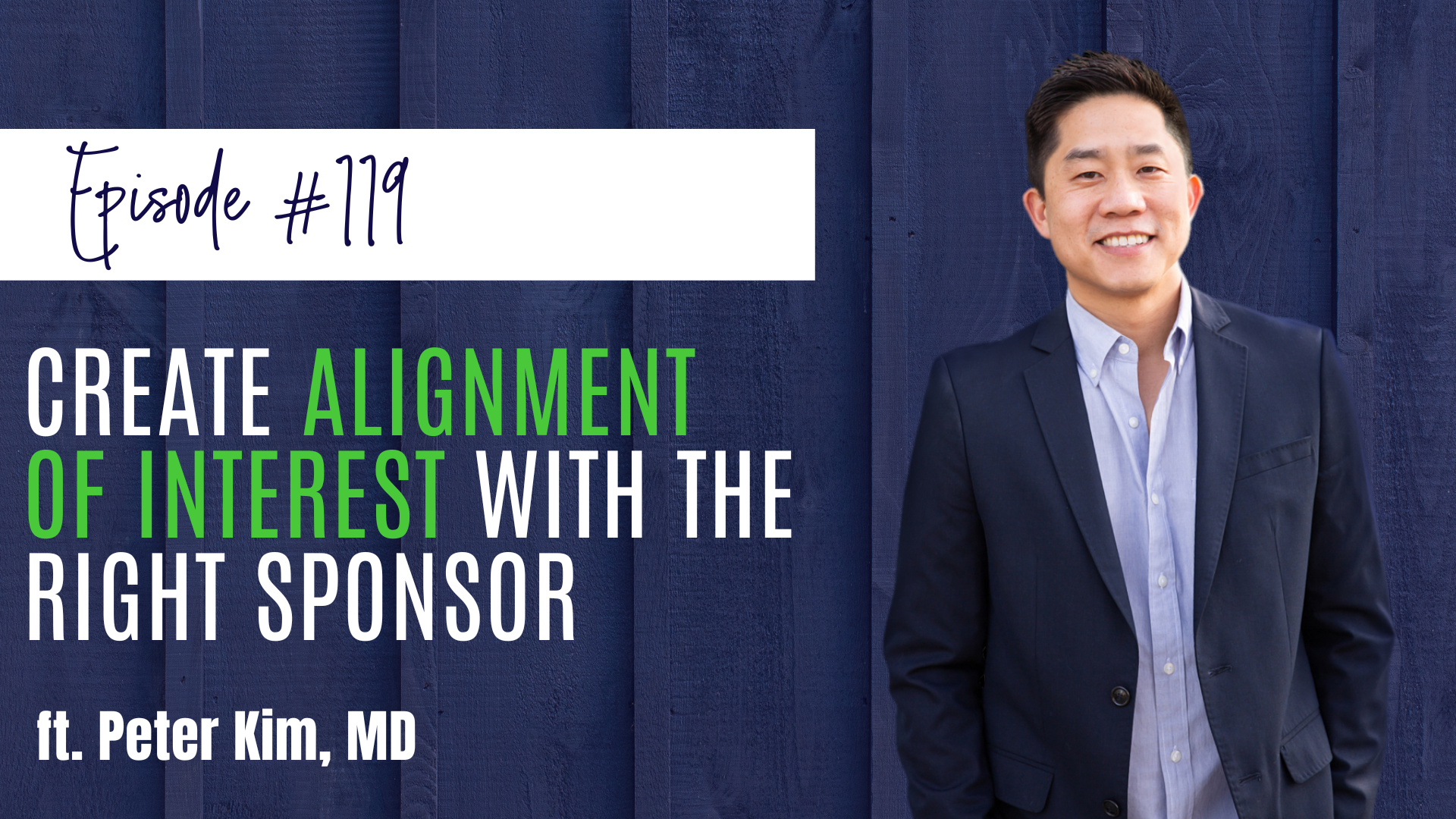 In this episode, Dr. Peter Kim dives into the concept of trust. When investing, it is important to come to the place where you feel ‌you can trust who you are working with, whether it's a company or an individual. 
In private real estate deals, syndications and funds, trust is key in building a foundation for the partnership. Developing an "alignment of interest" with all parties involved in the deal.
As partnering with the right sponsor is the foundation for successful syndication, here are a few ways to make sure your sponsor's interests are in line with yours.
---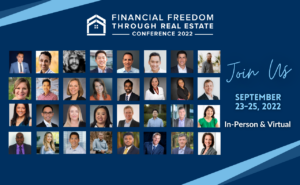 The Financial Freedom Through Real Estate Conference (PIMDCON 2022) is a curated, high-yield event designed specifically for physicians and high-income professionals. 
PIMDCON 2022 will give you the strategies you need to invest with confidence from people who have already done it themselves! You will have access to Real Estate Strategies By Doctors For Doctors.  
Did you know that Brandon Turner, once host of the Bigger Pockets Podcast, will be our keynote speaker this year? 
Brandon is the founder and managing partner of Open Door Capital. He is widely recognized as one of the foremost experts on real estate investing. He is the best-selling author of several books including "The Book on Rental Property Investing", "The Book on Investing In Real Estate with No (and Low) Money Down", "The Book on Managing Rental Properties", "How to Invest in Real Estate" and "The Intention Journal".
You don't want to miss it!
The conference will also provide wisdom and insight into navigating real estate investing in today's volatile environment. Seats are limited!
September 23rd – 25th, 2022 in Los Angeles, CA
---
Now, let's look at what we discussed in this episode:
Alignment of interest. 

Business plan and exit strategy.

Know how much the sponsor is co-investing.

Fees outlined in the

Private Placement Memorandum (PPM).

The profit split.

What is the bigger mission?
Here's a breakdown of how this episode unfolds…
[2:55]
"Alignment of interest" is an arrangement in which all parties involved stand to benefit from one particular outcome. Ultimately, you want to be in partnership where everybody wins; there are benefits for all parties involved. You want to maximize the alignment, and then invest.
[4:13]
Before you consider investing in syndication, it is essential to understand your sponsor's business plan and exit strategy, as they're the ones actively managing an asset and making all the critical decisions.
Good questions to ask:
What's the expected cash flow? 

Will that be early on or later? 

Is the ‌given strategy their core competency? 

What and where do they plan to invest?

What is the investment duration?
[8:02]
The size of the co-investment a sponsor makes is possibly one of the greatest markers of alignment of interest. The more capital a sponsor invests in a deal, the higher risk they run, demonstrating their faith in the investment. How much "skin in the game" is the sponsor putting into the deal?
Good question to ask:
How much are you investing in the deal?
[7:13]
As part of their compensation, a sponsor receives fees for facilitating a deal. These fees will be outlined in the Private Placement Memorandum (PPM), a contract between sponsors and investors.
Here is a list of the fees that Peter talks about:
Acquisition Fee

Financing or Loan Fees

Asset Management Fee

Disposition Fee
[11:29]
The profit split is a primary indicator of how a sponsor values their investors. No two syndications are alike, so the profit split will vary per the type of investment, hold period, and the risks involved. There are two types of profit-sharing: Straight Split, Preferred Return or Waterfall Structure.
[13:55]
When the interests of an investor and sponsor align, you build your real estate investing business that much faster and smoother. You're able to sidestep the common pitfalls and mistakes others make. 
Remember, you're not just in the business of real estate, you're on a bigger mission of getting your time back. And real estate investing is just a vehicle to get you there.
We talk in depth about all of this and more in our course – Passive Real Estate Academy. Want to learn everything about investing in real estate with confidence? You can grab your seat right here!
Subscribe & Review on iTunes
Hey there – are you subscribed to my podcast?
Click here to subscribe to iTunes! If you aren't, please show your support of the show by doing so now. I don't want you to miss a beat, so if you're not subscribed, there's a good chance you'll miss out on those.
If you're one of our super special listeners, I would be appreciative if you also left me a review on iTunes. Those reviews help other people find my podcast. Why not spread the insight to help other physicians and professionals on their passive income journey? Just click here to review, select "Ratings and Reviews" and "Write a Review," and let me know why you enjoy the show so much. Thank you!
Other Ways To Enjoy This Post:
Download a Transcript (coming soon!)  
Download on iTunes 
Join the Passive Income Docs Facebook Group
Join the Passive Income Professionals Facebook Group
---