What is one thing you suggest that bloggers do differently to make more money in 2022?

To help you make more money in 2022 as a blogger, we asked experienced bloggers and marketing experts this question for their best ideas.
From promoting your blog on TikTok to creating a membership program, there are several strategies that you can try to help you generate more revenue from your blogging in 2022.

Here are 11 things bloggers should do differently:
Promote Your Blog On Tiktok
Diversify Income Streams and Create a Stronger Brand
Give Readers Specific Action Steps
Publish Well-Written Content
Take Advantage of Tax Breaks
Compliment Your Blog With Video Content
Create a Membership Program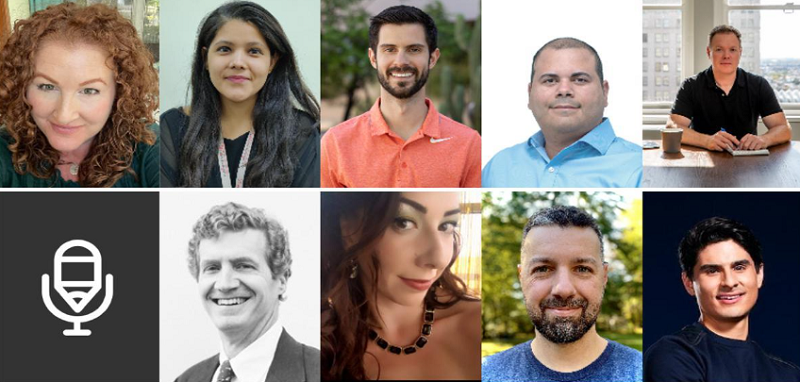 Promote Your Blog On Tiktok
Social video content platforms like TikTok are on the rise these days. And it is a great way to bring more attention to your blog and start earning more. Bloggers can hop onto a TikTok trend and create a promotional video for their blog. The first step is to give a fascinating bullet point, something that makes the viewer want to know more about your blog. Don't worry about having a little clickbait title, as long as it is not too misleading.
Secondly, dedicate one video to a specific blog and summarize its content, make sure to pivot into a tasteful cliffhanger. Viewers can find out more when visiting your blog. You can also improve TikTok SEO via captains and subtitles to make your content more visible in the discover page. Moreover, you can select your niche, target demographics, and associated community resources to localize the promotional efforts for your blog.
Antreas Koutis, Financer
Work on Link Building
In order for bloggers to make more money, they must focus on placement on the Google SERP., or Search Engine Page Results. Bloggers should spend time doing keyword research, thinking about the ranking of their keywords versus their competitors.
Once bloggers optimize their website for search engines, they will be appearing higher on the Google SERP and have a higher Domain Authority. Creating a healthy backlink profile in blog posts is one place to start for raising your blog's domain authority. Having a good placement on the Google SERP, a high domain authority and a healthy backlink profile will all attract high paid partnerships.
Jacob Dayan, Community Tax
Diversify Income Streams and Create a Stronger Brand
There are a few things that bloggers can do differently to make more money in 2022. Firstly, they can focus on creating higher-quality content that will attract more readers and followers. Secondly, they can diversify their income streams by adding more ways for readers to support them, such as through Patreon or other donation platforms. Finally, they can focus on building a stronger personal brand and expanding their reach through social media and other marketing channels.
Matthew Ramirez, Paraphrasing Tool
Give Readers Specific Action Steps
The issue with many blog posts is that they tell you what to do but not how to do it. What is your reader attempting to achieve? Teach them in as much detail as possible how to achieve that goal. Rather than simply sharing exciting content, include actionable steps and tutorials. Your blog posts include how-to steps, include examples, resources (such as a list of tools or a downloadable template), and descriptive images. Never cut corners by skipping steps. Remember that the more valuable your post is to the reader, the easier it will be to distinguish it from the crowd.
Muskan Rai, Web Hosting Advices
Publish Well-Written Content
Everybody is jumping on the AI bandwagon and although using AI for writing certain content can work it's not something you want to use liberally. Writing content quickly sounds attractive, but if you want to stand out and make more money in 2022, I strongly suggest you do your best and publish well-written content. Why? Search engines will eventually catch up with AI-written content, and when they do, guess who will be ready and offering original, well-written content, YOU! 
So if you want to do something different to stand out and make more money with your blog, quadruple your content writing efforts. Not only will you do well but readers will trust your content which can help build a long-term business.
Hector Ruiz, BBQ Grill Academy
Engage With Your Readers
Humanized content marketing is the number one way to make bank from a blog this year. But posting thoughtful articles is only one piece of the puzzle. Readers who truly resonate with a piece will typically leave feedback or ask for more insight in the comments section of your blog. Reaching back out to their responses makes them feel seen and valued, and it encourages them to return for your next published article. If there's a paywall behind your content, your authentic engagement will make them feel kike they're getting their full value for the subscription. That's how you build a loyal reader base and steady passive income, especially if you're monetizing your blog through affiliate partnerships. 
Ghosting your community will, ultimately, cause you to miss out on the chance to connect with them on a deeper level and forge long-term relationships. Regular engagement may cost you more effort, but it's well worth the investment in the long run.
Brian Nagele, Restaurant Clicks
Revisit Old Content
Oftentimes bloggers get hyper-focused on generating new content to increase traffic and site revenue while revisiting old content would require less effort and have an even greater impact. By looking back at old blogs and determining what used to rank well and bring in quality traffic but has fallen off over time, bloggers can identify opportunities for content refreshes. Some of these tweaks may be updating the year, adding new insights, or including new information. Because Google previously valued these pages, these refreshes may help that page easily rank where it once did thereby bringing in more traffic and revenue with less effort than generating an entirely new piece of content.
Ryan Jacobsen, LaneTerralever
Take Advantage of Tax Breaks
Bloggers are entrepreneurs and CEOs of their own businesses, and I think very little freelancer advice is given on the potential tax refunds you can get as a self-employed individual. To make more money in 2022, you need to track your expenses impeccably and then actually do your taxes! Depending on your state or country, you can get refunds for your internet usage, software purchases, and maybe even a portion of your rent returned. 
Finding an accountant who specializes in self-employment will be a worthwhile expense that can help you make more money through your blog by getting the appropriate tax returns. It also helps legitimize your business through the eyes of the IRS, potentially meaning less audit scares in your future.
Gates Little, altLINE Sobanco
Compliment Your Blog With Video Content
Social media contains more and more videos each day. Bloggers should also start streaming and creating video content to compliment the blog. Several of our streamers started as bloggers and brought their blog audience with them. More, complimentary content results in more income. 
For a blogger to start streaming, it's as simple as speaking on a subject that you are also blogging about that day. You can also create a transcript to post for additional, in-depth content. Don't limit yourself to writing. Start streaming and giving your audience an even more engaging experience.
Sammy Shayne, Couch Fame
Sell Something
The number of bloggers able to make a living on affiliate links (or even sponsored posts) is shrinking as content becomes more and more commoditized. Rather than trying to make money from someone else's products or services, you can develop your own!
One of the easiest products to create is a course or a paid membership. Even if you think you're not qualified (we all suffer from imposter syndrome sometimes!), you know more than someone, and your experience is worth paying for. And if you're thinking, "there are a million courses on my topic," remember that people are buying access to you as much as they're buying the information. The blog audience you've built over the years will be your first customers. They might even say, "FINALLY! I've been waiting for you to release a course!"
Alisa Meredith, Semrush
Create a Membership Program
Almost every blogger out there will tell you that they struggle with a common challenge – creating a consistent stream of revenue to fall back on. Sure, there are a ton of affiliate marketing programs and ad placements that can help you monetize your blog but if you're looking at a more concrete way to make money, creating a membership program could be an absolute game-changer. It basically involves creating a community of your most engaged readers and offering them access to exclusive content in exchange for a membership fee. Seeing as how you'll be catering to an audience that's already excited about your blog, you'll inevitably see a number of your readers sign up.
Brian Casel, ZipMessage
Terkel creates community-driven content featuring expert insights. Sign up at terkel.io to answer questions and get published.