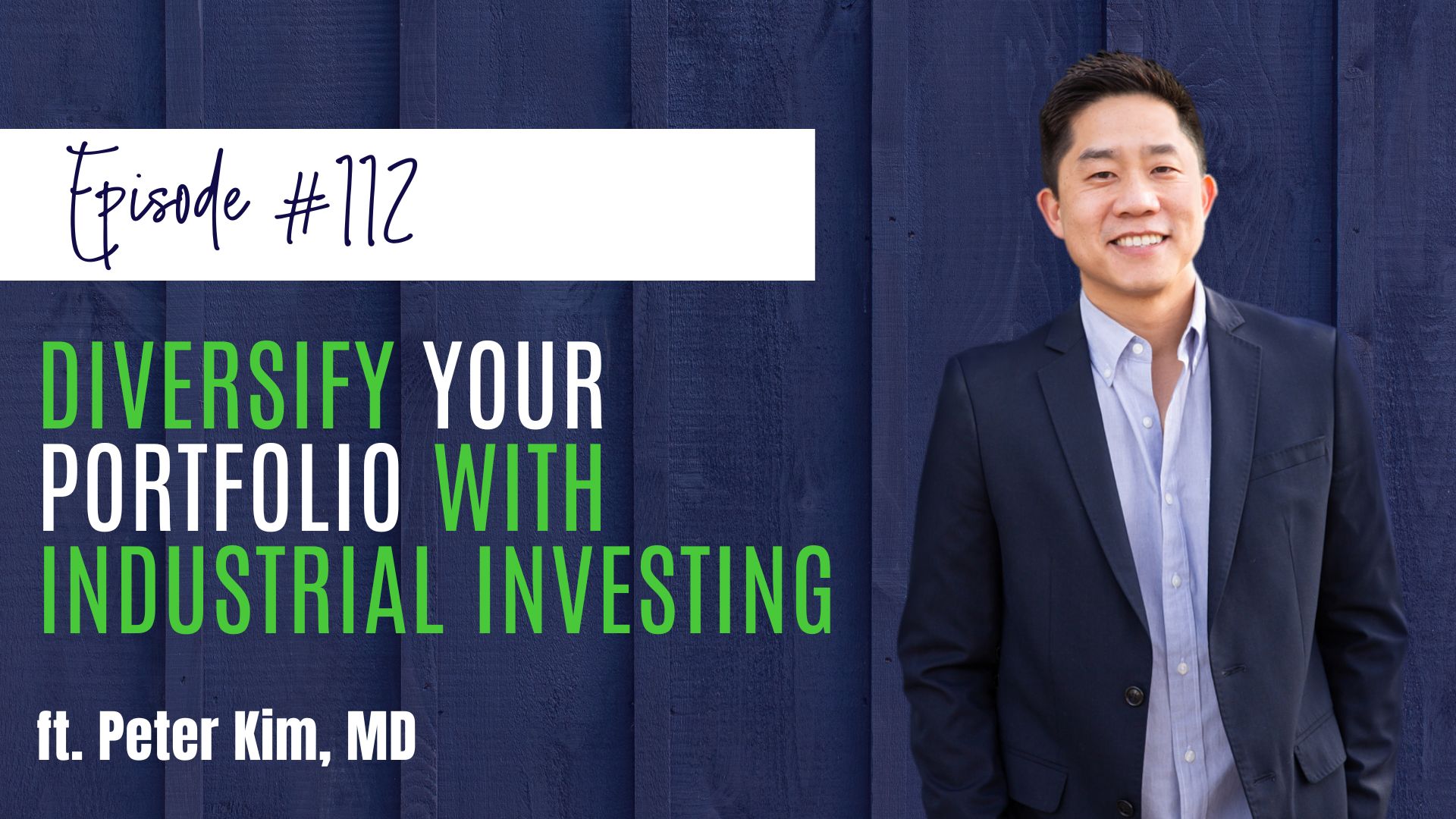 In this episode, Peter interviews Andy Sinclair, CEO of Midloch investment partners. Midloch is a real estate private equity firm. They help investors make smart decisions about diversified real estate investing. 
As we all know, there is much market uncertainty. Midloch highly believes in having a diverse portfolio, including industrial investing.
Andy will discuss everything you need to know to add diversity with industrial investing.
---


The Financial Freedom Through Real Estate Conference (PIMDCON 2022) is a curated, high-yield event designed specifically for physicians and high-income professionals. 
PIMDCON 2022 will give you the strategies you need to invest with confidence from people who have already done it themselves! You will have access to Real Estate Strategies By Doctors For Doctors.  
The conference will also provide wisdom and insight into navigating real estate investing in today's volatile environment. 
September 23rd – 25th, 2022
SECURE YOUR SEAT TODAY!
---
Now, let's look at what we discussed in this episode:
Industrial investing

Create diversity in the ever changing market

Advantages of industrial investing

How to navigate current inflation and interest rates
Here's a breakdown of how this episode unfolds…
[2:28]
Aside from investing in a multi-family, Andy Sinclair creates diversity by investing in industrial warehouses, neighborhood retails, and apartments. Midloch believes that a diverse portfolio provides strength and profitability.
[5:15]
What is an industrial investment? Industrial investments are different types of buildings that manufacture, store or ship goods. Some of these are Amazon, FedEx, UPS. 
[7:01]
Regarding the market for industrial investing over the past 5 to 20 years, the market has changed a lot. Rental rates used to be considered lower tier. Over the last 10 years, the market for apartments has been 95% occupied. There are two demands, which are E-Commerce and on-shoring. On-shoring means that the supply chain returns to the US.

[9:35]
There are unique lease litigations for industrial buildings. Warehouses often have businesses linked within the structure. Businesses do not operate in a one year timeline only, so it is important to have a long-term lease which would be a minimum of 3 years. Most businesses within a warehouse have staggered leases.
[14:40]
The landlord will still contract out the cleaning, roofing etc. however the tenants are still responsible for the payments. 
[16:54] 
With inflation and interest rates, it is more involved than rental properties. Although, the cost to borrow for industrial buildings is not that different from apartment buildings. Most investors would prefer to lend to industrial buildings. Even if inflation is present, there will always be a demand for transporting and storing goods. 
[25:33] 
Andy advises that in mitigating risk, take caution in how much you choose to pay. He recommends not taking out too much debt. And finally, make sure you pay an extra bit for pre-payments.
Subscribe & Review on iTunes
Hey there – are you subscribed to my podcast?
Click here to subscribe to iTunes! If you aren't, please show your support of the show by doing so now. I don't want you to miss a beat, so if you're not subscribed, there's a good chance you'll miss out on those.
If you're one of our super special listeners, I would be appreciative if you also left me a review on iTunes. Those reviews help other people find my podcast. Why not spread the insight to help other physicians and professionals on their passive income journey? Just click here to review, select "Ratings and Reviews" and "Write a Review," and let me know why you enjoy the show so much. Thank you!
Other Ways To Enjoy This Post:
Download a Transcript (coming soon!)  
Download on iTunes 
Join the Passive Income Docs Facebook Group
Join the Passive Income Professionals Facebook Group
---