If your blog or website is all about personal fitness, then you already know that Lululemon is one of the leading brands for high-end athletic wear and accessories. Yoga enthusiasts, runners, cyclers, and general fitness aficionados love their quality clothing, so why not cash in on their purchases with the Lululemon affiliate program?
Lululemon offers a generous affiliate program through Commission Factory that could score you a few hundred dollars in your bank account at the end of the month.
What do you need to know about the program before you sign up? We'll break down everything you need to know about this brand's affiliate link for your website here.
Sign up for the Lululemon affiliate program here!
Lululemon Affiliate Program Application
---
Pros
Great commission rate
Long cookie duration
Brand recognition
High average order value
Dedicated customer service team
Access to marketing materials
Cons
Expensive goods may not convert so well
What is Lululemon?
The Lululemon website is full of athletic wear for both men and women. Primarily, this technical athletic apparel company caters to yogis, but they are also known for their running and cycling wear.
If there is a sport out there that involves sweaty pursuits, chances are that Lululemon makes apparel for that purpose. They sell more than just clothing, though. They also sell sporting goods and yoga-inspired accessories in their Lululemon stores such as:
Water bottles
Yoga mats
Towels
Accessories
Shoes
Backpacks
Running vests
Started in 1998 by husband and wife duo Shannon and Chip Wilson, Lululemon was initially a design studio during the day and yoga studio in the evening. By 2000, the location transformed into a full-time standalone store in Vancouver, Canada.
Before you sign up for the Lululemon affiliate program, here are the quick facts you need to know about the company:
Lululemon Affiliate Program Review
The Lululemon Collective program offers a robust option for affiliates who want to promote Lululemon products. This technical athletic apparel company offers a wide variety of products that you can advertise on your niche website or blog, and they will reward you with a generous commission rate.
What do you need to know about their affiliate links before you sign up?
What is the Lululemon Affiliate Program Commission Rate?
Their affiliate program is quite generous when it comes to the commission rate. If someone makes a purchase through your affiliate link, you'll earn 7 percent per sale from this former yoga studio.
This may not be as much as other affiliate programs such as the Nike affiliate program (11 percent), but it is more than others like Under Armour (5 percent).
How Long is the Cookie?
Your readers will have a long time to mull over their purchase with a lengthy cookie duration. This is easily one of the best benefits of the Lululemon Collective program. As long as your affiliate link is the last one that a shopper used, you get credit for the sale for up to 30 days following their initial clickthrough.
Another important thing to note about their affiliate program is that there is a 45-day validation period.
Pros
Brand Reputation
While Lululemon started as a design studio by day and yoga studio in the off-hours, they are now a household name when it comes to athletic wear. When you use an affiliate link from this site, your readers are more likely to trust the link because there is a certain level of brand recognition.
Marketing Materials
If you are a fitness enthusiast who wants to promote Lululemon products, their affiliate program gives you access to banner ads and creatives. These can be shared on your social media channels and on your blog, giving you a clear way to promote their products for your audience's sweaty pursuits.
High Average Order Value
Yoga enthusiasts and elite athletes are serious about the products purchased to further their fitness. Affiliate partners can cash in on this with high average order values. According to some sources, most people spend at least $100 at Lululemon.
It's easy to see how when you consider that a pair of women's leggings starts at $39 for a pair that is on sale. Many more pairs of their yoga-inspired leggings are more than $100 for a single pair.
Think about what this means for your commission through their ambassador program.
At 7 percent, a $100 order would net you $7. If you wanted to make $1,000 per month, you would only need to make 142 sales through your affiliate links at this rate. And that is if your audience buys just a single pair of leggings!
Great Customer Service
If you ever find yourself with questions about your affiliate link, you'll love that Lululemon has a dedicated staff devoted to their affiliate program offers. Reach out to them as soon as you have a question about the program and they will walk you through the solution.
Compared to other companies that have no support, this is one area where Lululemon Collective really shines.
Cons
Overpriced Products
The major downside to the Lululemon Collective is that their products tend to be more expensive than what many consumers can afford. It isn't hard to find quality yoga goods, athletic wear, and other accessories for less than $100 each.
While their affiliate program does give you access to high-quality goods, they may be more expensive than what your audience can afford or is willing to spend. You are ultimately paying for the brand recognition that comes from the Lululemon name.
How to Become a Lululemon Affiliate
If promoting Lululemon sounds like a great fit for your website, then you need to know how to join their affiliate program. Their program is run through Commission Factory (part of Awin) which makes it super simple to sign up.
This company also represents other high-end name brands including Skechers and Under Armour.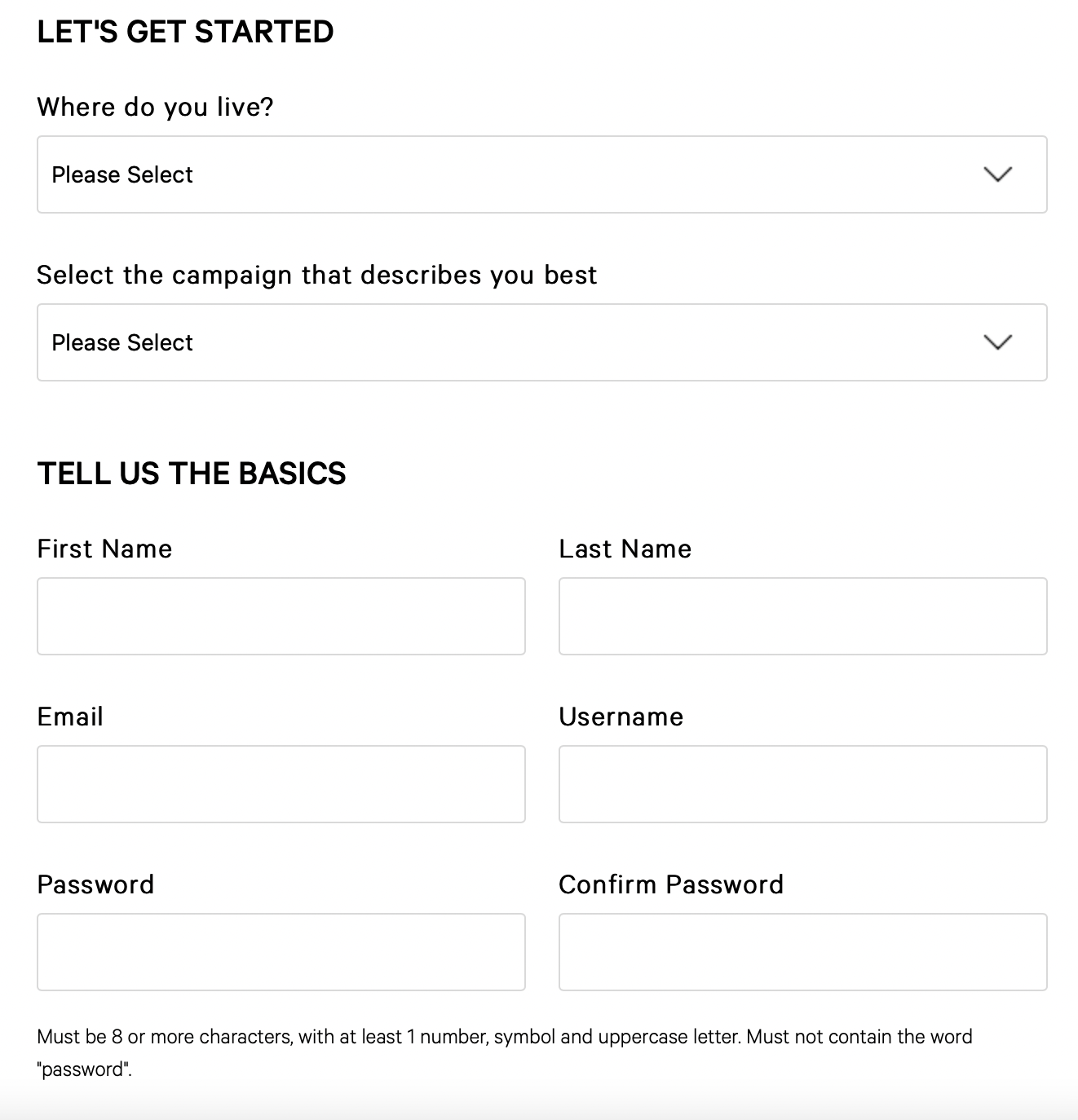 To join the Lululemon Collective, all you need to do is fill out their application, available on their website or through the Commission Factory page. You will answer questions such as:
Platforms used for marketing
Audience size
Why you want to join the affiliate program
What type of promotion you would use
Submit your application and wait for approval. It's as simple as that to join their program and start raking in commission.
From here, they will give you a unique link that gives you a fantastic way to sell more of their products through your social media channels, blog, or niche website. You can also take advantage of their marketing materials for your website.
Contact them about custom marketing collaborations.
Is Lululemon's Affiliate Program Right for Your Blog?
Not everyone is the right fit for the Lululemon affiliate program. You would need a platform that caters to elite athletes and fitness enthusiasts of all kinds, primarily those who have a larger budget to spend on luxury goods. Consider whether your blog or niche website is the right fit.  
However, there are some great benefits to the Lululemon program:
Great commission rate
Long cookie duration
Excellent brand recognition
Free marketing materials
High average order value
If your audience can afford these products, then you may be in luck. Lululemon helps their shoppers to live their best life with daily sweat. Partner with them today to see how Lululemon can boost your income from affiliate marketing.