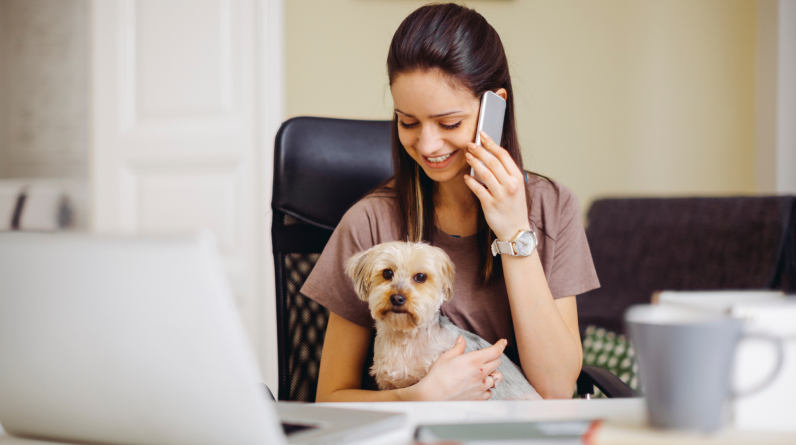 Are you looking for online jobs that require no degree? You're not alone, as over the last few years remote working has gained in popularity, with many seeing the benefits of skipping the commute.
But I'm sure many of you have hit a roadblock when applying for remote work. Often, you still find companies who prefer candidates that have a college degree, even if it's nothing to do with the job they're applying for.
This can be extremely frustrating if you never got a degree (like me!). While a college degree can be helpful if you're going into a specific field of work, long courses are no longer necessary when you can learn skills for free online.
After taking a few online classes, you can learn what you need to get an entry-level remote job. Plus, you can avoid getting into huge debt from college loans and continually upskill to get higher paid work!
According to statistics, 4.3 million people in the USA alone work remotely at least half of the time. If you're ready to join them, let's take a look at the best online jobs that require no degree.
---
---
15 Online Jobs that Require No Degree
Transcriptionist
Virtual Assistant
Freelance Writer
Proofreader
Facebook Ads Manager
Pinterest Manager
Virtual Bookkeeper
Website Flipper
Video Editor
English Teacher
Amazon Virtual Employee
Call Centre Representative
Search Engine Evaluator
Social Media Moderator
Website Testing
What is the Easiest Job to Get Without a Degree?
The easiest remote jobs to get without a degree are customer service, email and chat support, search engine evaluator, transcription and virtual assistance. These jobs generally don't require you to have experience or a relevant qualification.
You can learn the job as you go, or take a short course before you start to learn the basics. Because of this, it's important to remember that pay will start low. But, as you gain experience and upskill, you can apply for better-paid positions or become a freelancer and set your own rates.
How Can I Work from Home with No Qualifications?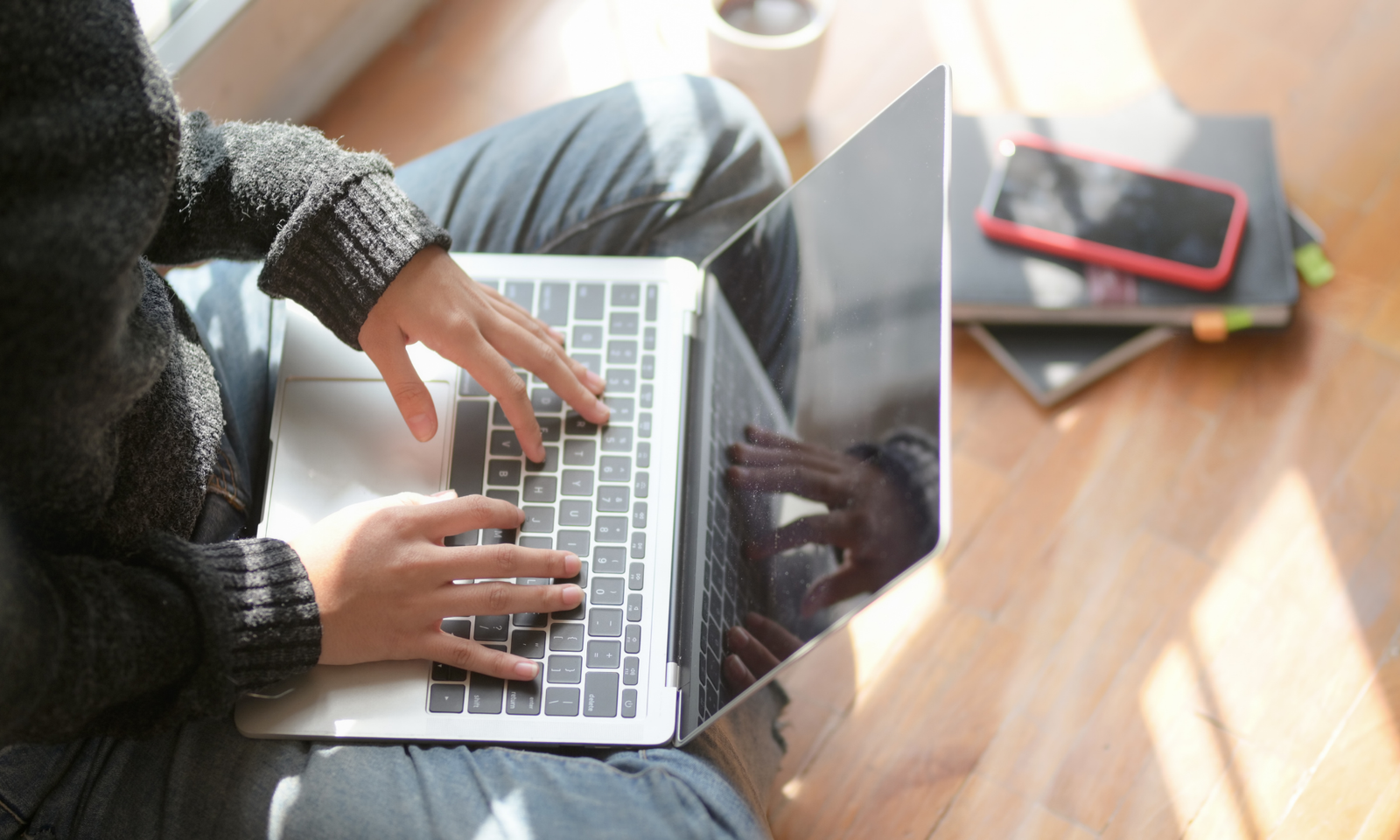 Luckily, there are many online jobs that require no degree. This post is going to detail 15 of the best that pay $20 or more, plus where you can apply right now. Some of the jobs are freelance and some are working for a company.
However, all require zero qualifications to get started. But, be aware that the entry level positions will have competition. To make yourself stand out when applying, it's recommended to show you've made an effort to learn the basics.
You can learn about all the jobs mentioned in this article for free on Skillshare. Sign up here to get your 30-days of FREE Skillshare classes.
20 Online Jobs that Require No Degree and Pay $20+/Hour
Freelance Remote Jobs No Degree
1. Transcriptionist
A transcriptionist listens to a recorded video or audio and types out what they hear. Transcription content might include interviews, focus groups, meetings, phone calls, legal proceedings, YouTube videos and more.
Transcriptionists get paid per audio hour. This means; how fast you can type and turn around a job makes a difference. Pay will also vary depending on the company you work for.
Beginners can expect to earn between $3 – $11 per audio hour and more experienced transcribers $10 – $40.
How to Become a Transcriptionist?
While this is one of the online jobs that require no degree or experience, you will need to pass a test to get accepted for work. It's a good idea to brush up on each company's style guides to know what they expect.
To learn the basics, sign up for this free Transcribe Anywhere Mini Course. You'll learn what transcription is, the basic skills needed, what is expected of you and how to get started earning.
---
Further Reading:
---
2. Virtual Assistant
Virtual assistants are in-demand, with many businesses seeing the benefits of hiring help remotely. Because of this trend, virtual assistant jobs are always available and many companies dedicated to virtual assistant work have cropped up.
If you're organised, helpful and have a basic understanding of online programs such as Word, Excel and online appointment setting programs, you can make money as a virtual assistant. Work may include managing email accounts, customer support, blog management and more.
Pay varies depending on your experience, the services you offer and who you work for. But expect to earn $20 – $50 per hour.
How to Become a Virtual Assistant?
I recommend starting with a free how to become a virtual assistant class on Skillshare. This class is taught by Lorena Chaffer who became a full-time virtual assistant in 2019 after quitting her 9-5. Once you have a basic understanding of the job, start applying for beginner positions like in the article below.
Further Reading: Legitimate Virtual Assistant Jobs Hiring Today ($3,000 – $5,000/Month)
3. Freelance Writer
Freelance writing is the first way I started to make money online and it still pays my bills today. If you have a decent understanding of grammar and enjoy writing, this could be an ideal remote career for you.
Different types of writing include blog writing, SEO writing, product description writing, email writing, web copywriting and more. If you have a specific knowledge like fitness or financial, you can set yourself up as a writer that specialises in one of these topics.
Pay varies depending on who you work for and your experience. As a freelance writer you can set your own rates. A beginner writer might earn $5 for 500 words, but with experience, you can command $50 or more for the same word count.
How to Become a Freelance Writer?
Start by building a writing portfolio, so you have somewhere to show off your work to prospective clients. Next, take a free online writing course to learn how to build your business and get clients. Finally, apply for beginner freelance writing gigs to start getting paid and build experience.
---
Further Reading:
---
4. Proofreader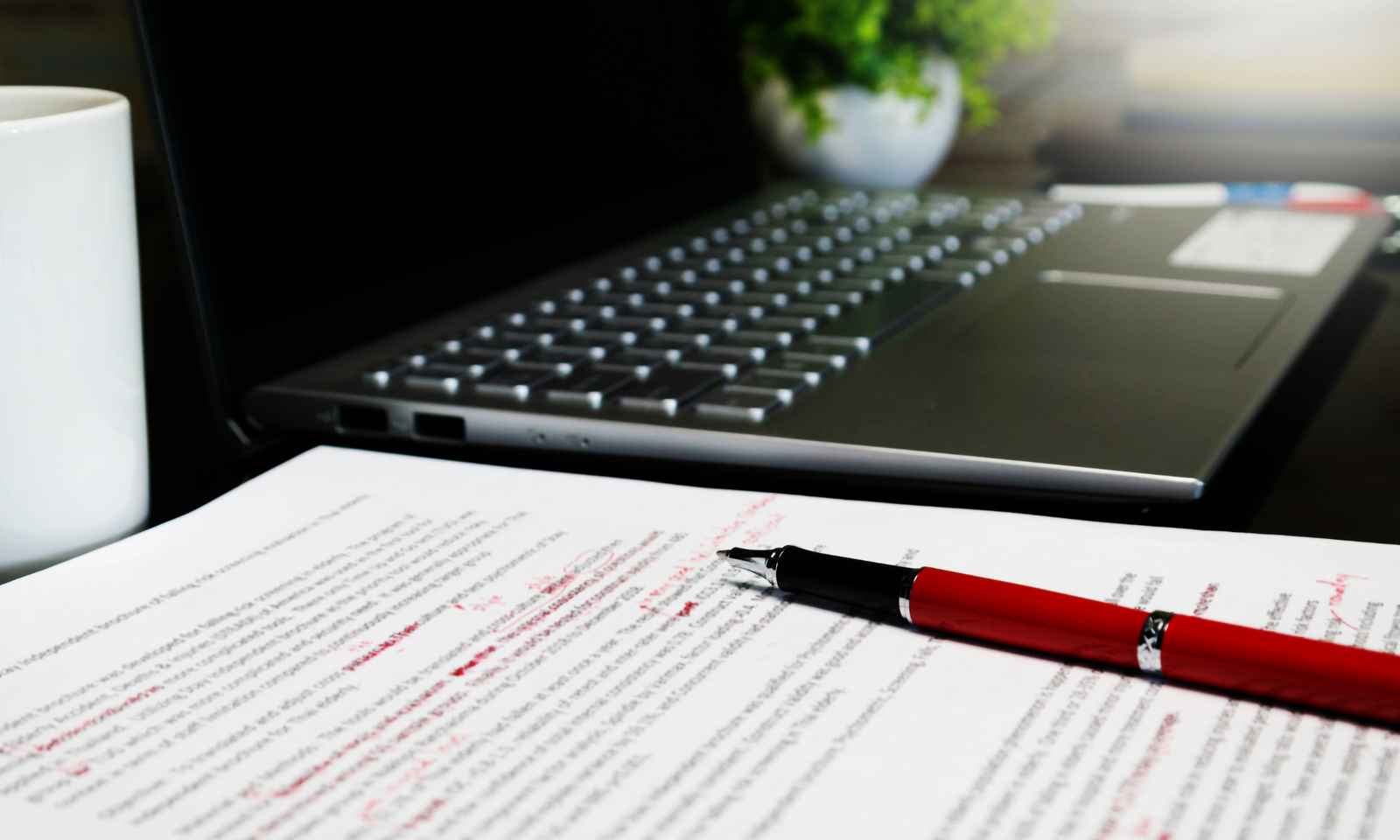 Are you someone who constantly notices grammar mistakes and wonders why some people mix up ''their'' and ''there''? If this sounds like you, proofreading is a career to look into.
It's one of the online jobs that requires no degree and proofreaders are in demand due to the rise of online content. Proofreaders are required to read through documents and correct spelling, grammar and the flow of text.
The wage for proofreaders again, depends on your experience, who you work for and what kind of proofreading you do. General proofreaders for online content can earn between $20 – $50 an hour and proofreading a 15,000 – 35,000-word book can earn between $100 – $500.
How to Become a Proofreader?
To get started as a proofreader, learn the basics from Caitlin Pyle's free 76 minute workshop. Here you'll learn if it's the right career for you, how proofreading works and where to get high paying clients.
---
Further Reading:
---
5. Facebook Ads Manager
Do you spend hours a day scrolling on Facebook? If yes, becoming a Facebook ads manager might be a great online career for you. This job entails creating and managing ad campaigns for businesses via the Facebook ads manager.
Many business owners don't have time to do this themselves and Facebook ads can generate thousands of new leads and revenue. This is why managing Facebook ads is a lucrative and in-demand career.
According to Upwork, a Facebook ads manager can earn between $15 – $40 an hour.
How to Become a Facebook Ads Manager?
Learn how to create and optimize Facebook ad campaigns from Jack Paxton who has scaled many campaigns for big businesses online. Over 5,958 have gone through this course and you can sign up to take it for free for 30 days on Skillshare.
6. Pinterest Manager
Do you love Pinterest and find yourself always scrolling pins for ideas? If so, becoming a Pinterest manager could be ideal for you. This is one of the online jobs that require no degree and it is in-demand.
Many bloggers and business owners don't have time to update Pinterest every day. And, Pinterest can be a huge driver of traffic, if managed in the correct way. The typical day of a Pinterest manager includes creating pins, scheduling pins, managing boards and interacting with other accounts.
Pay can range from $250 – $500 a month if you charge a monthly retainer. Or $20 – $50 per hour for ad-hoc work.
How to Become a Pinterest Manager?
To get started, work on building your own Pinterest account, so you can show prospective clients what you are capable of. Next, take a Pinterest Marketing course to learn how to manage and scale accounts in different niches.
7. Virtual Bookkeeper
If you're good with numbers and adept at looking after your own finances, virtual bookkeeping is a decent career. You'll basically be doing the same work as a traditional bookkeeper, with the added benefit of working from home on your own schedule.
Bookkeepers are responsible for keeping track of transactions, reconciling accounts and producing financial reports. Pay varies depending on your experience and who you work for. Typical pay ranges from $19 – $50 an hour but can go higher.
How to Become a Virtual Bookkeeper?
There are many free online bookkeeping courses you can take that even give you certification. These courses teach you how to record and report all essential information for businesses and will put you ahead of the rest when applying for jobs.
8. Website Flipper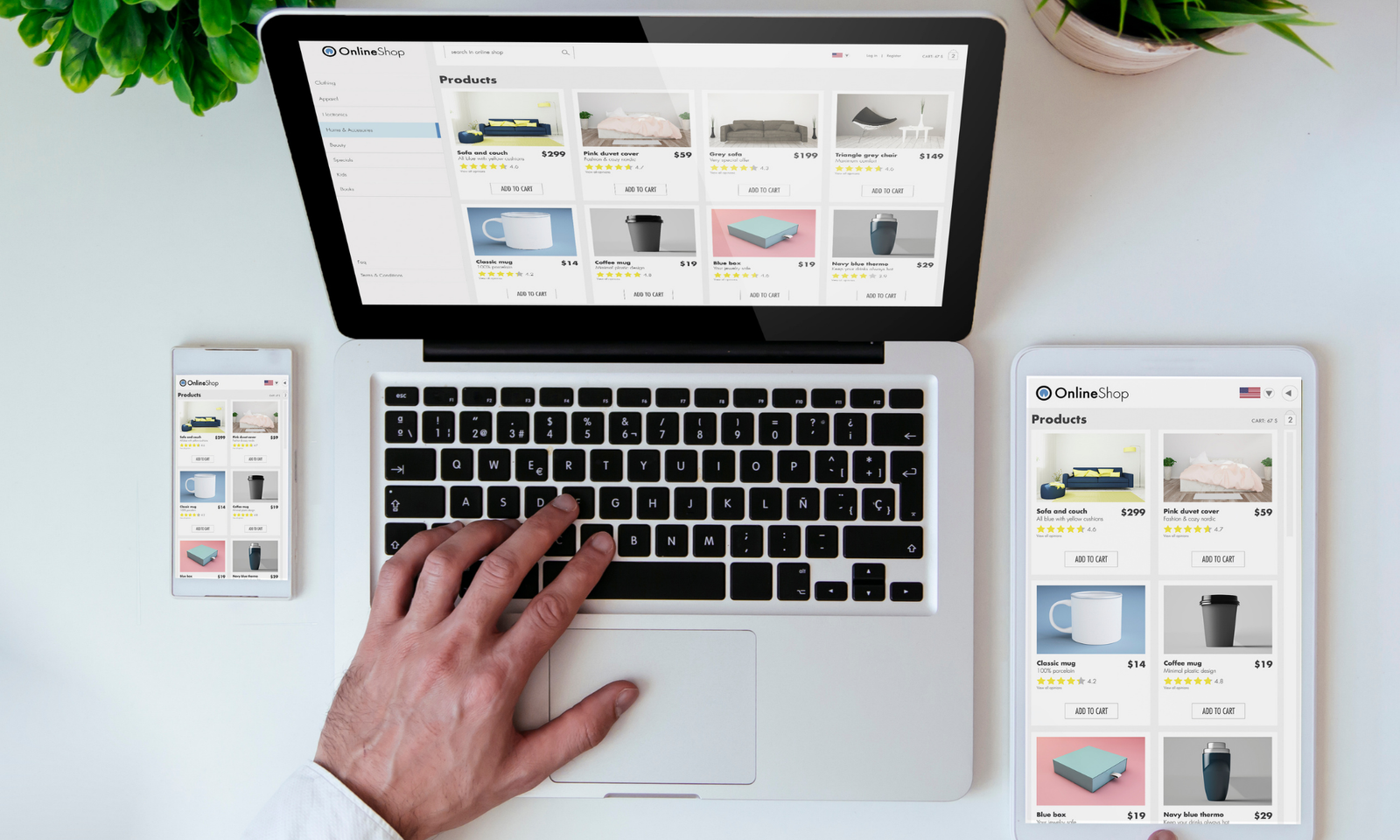 Website flipping is one of the top online jobs that require no degree. It's ideal for stay at home moms or dads, or those who have a 9-5 and want to earn extra cash on the side. It can even become a full-time career, once you know what you're doing.
Popular sites like Flippa and Empire Flippers have thousands of websites for sale costing from a few dollars up to hundreds of thousands. To make money website flipping you can buy a starter site, add value to it and flip it for a profit.
How to Become a Website Flipper?
It's important to understand that this is not a get rich quick scheme. Website flipping does need a little trial and error when you start out. Try reading up about website flipping as much as you can before you dive in.
---
Further Reading:
---
9. Video Editor
According to statistics, the average person spends 100 minutes a day consuming video content! And this is only going to rise, which is why video editors are always going to be in-demand.
You can learn how to edit videos pretty easily online. Many entrepreneurs and businesses will use video editors such as YouTubers, marketers, social media experts and companies with an online presence. Freelance video editors can expect to earn between $33 and $50 an hour depending on experience.
How to Become a Video Editor?
Learn video editing for free for the next 4 weeks with the Shaw Academy. This course is a beginner's guide to the practical skills needed, with a focus on Adobe Premiere Pro and After Effects.
10. English Teacher
If you're fluent in English and enjoy teaching, a career as a virtual English teach is a great option. There are many legit companies online that take on tutors without a degree.
If you have a TEFL or TESL, you will be able to secure higher-paying work. However, even without any certification, you can make money teaching English. Pay ranges from $10, up to $22 an hour if you have experience.
How to Become an Online English Teacher?
Anyone with great language skills can apply to be an online English teacher. Companies such as Cambly, PalFish, SkimaTalk and Lingoda don't require teachers to have a degree. The majority of these platforms will ask you to record an introduction video to be considered for work.
Further Reading: 10 Platforms to Teach English Online with No Experience
Regular Remote Jobs No Degree
11. Amazon Virtual Employee
Amazon is one of the most successful online businesses in the world and it always has openings for remote employees. Amazon has a dedicated Virtual Locations page where you can filter jobs by type, category and country.
Here you'll find jobs in software development, marketing, sales and advertising, customer service and many more. According to reports, pay ranges from $22,156/year for customer service reps and up to $133,524 for support specialists.
How to Become a Virtual Amazon Employee?
Check out the Virtual Locations page and apply for any jobs that suit your skills.
12. Call Centre Representative
Working as a call center rep is one of the best online jobs that requires no degree. If you are calm and an effective communicator, this type of work could be right for you.
The job requires you to have a reliable internet connection, a decent laptop and headset and a quiet environment to work in. Depending on who you work for, you may be asked to deal with customer queries, offer tech support, process payments and generate leads.
Pay ranges from $10 up to around $20 an hour, depending on the company and what tasks you undertake.
How to Become a Call Centre Representative?
Apply for call center rolls with platforms such as:
13. Search Engine Evaluator
Google uses a powerful algorithm plus search engine evaluators to determine who sits at the top of the search for each query. Multiple companies hire search engine evaluators and the good news is, this work doesn't require you to have a degree or experience.
According to FlexJobs, this type of job earns $17 an hour on average. Work is flexible and you can do it anywhere you have a high-speed internet connection.
How to Become a Search Engine Evaluator?
Apply for search engine evaluator jobs on these platforms:
14. Social Media Moderator
Social media moderators regulate user-generated content on various social media platforms. With the rise of online content, there has also been a rise in unacceptable and even dangerous content at times.
As a moderator, you will help businesses and big companies such as Facebook with this. Work may also include engaging an audience and replying to responses in forums, on social and via live chat.
Moderator salaries range from $9 up to $20 an hour, depending on who you work for.
How to Become a Social Media Moderator?
Work as a moderator by signing up to platforms such as ModSquad.
15. Website Tester
Website testing is one of the easiest online jobs that require no degree. It's a flexible job, where you analyse and review websites and report back what you find.
Companies value this information, as it helps them improve their sites user-friendliness and functionality, to bring in more customers. Website testing companies will pay on average $10 for a 20-minute test so you could earn up to $30/hour when work is available.
How to Become a Website Tester?
Find website testing work on these platforms:
Final Thoughts for Online Jobs that Require No Degree
Now you have 15 online jobs that require no degree and pay $20/hour or more. As you can see, there are plenty of opportunities to earn, even if you have minimal or zero qualifications.
But, when you are ready to upskill and apply for higher paid work, there are plenty of places to gain skills for free online such as:
*Disclosure: I only recommend products I would use myself and all opinions expressed here are our own. This post may contain affiliate links that at no additional cost to you, I may earn a small commission.
Summary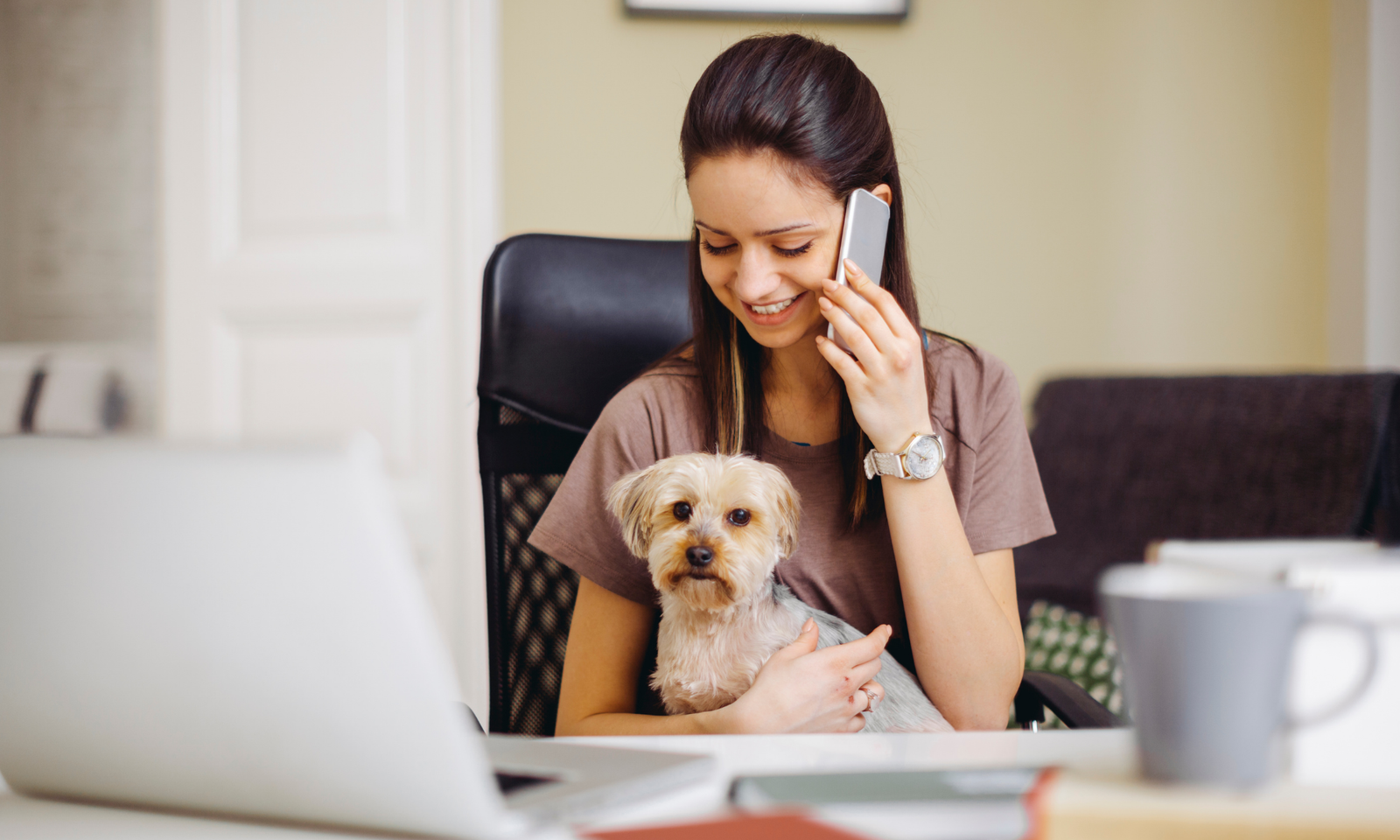 Article Name
15 Online Jobs that Require No Degree and Pay $20+/Hour
Description
15 Online Jobs that Require No Degree and Pay $20+/Hour.
Author
Katie Lamb
Publisher Name
Remote Work Rebels
Publisher Logo