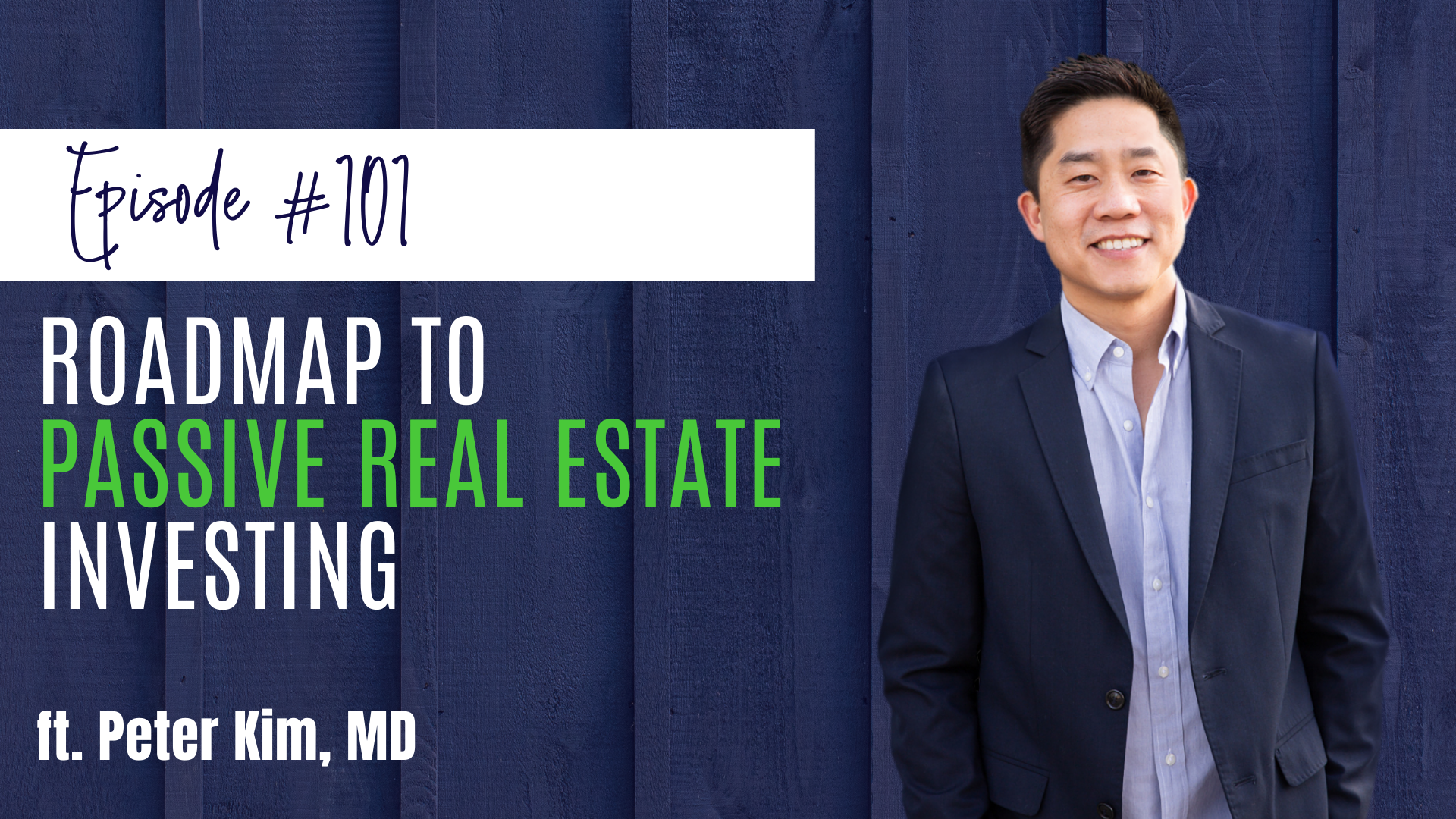 How do you start investing in passive private real estate deals? Deals like syndications and funds? Where do you begin on this journey? 
I get questions weekly on "where do I start?"
There is a ton of information out there and it can be intimidating when just beginning this journey of passive real estate investing. 
I absolutely believe that real estate investing is one of the best, most sustainable, and quick ways to ultimately build streams of passive income to achieve financial freedom. 
In today's episode, I will lay out a roadmap to help you get where you want to be. 
After all, the goal is to invest in passive real estate to have control of your time to invest in what really matters…the people who are most important to you!
---


Are you thinking about investing in passive real estate investments?
Have you tried investing in the past, but you weren't confident in making good decisions in real estate, syndications of funds?
We have a resource for you! 
Passive Real Estate Academy is a 4-Week course where you will learn to invest in real estate confidently. We open up the course twice a year; the waitlist is filling up.  
The course will give you confidence, teach you to understand the process of due diligence, provide you with opportunities while connecting you to a like-minded community that has the education, and will share resources to vet deals together. 
Interested?  
Go to >> passiverealestateacademy.com
---
Now, let's look at what we discussed in this episode:
The two wrong ways to invest in passive real estate.

Will you be an active or passive investor?

Tips on finding a like-minded community of investors.

Steps you can take to do your due diligence.

Should you invest when interest rates are rising?

Do your work upfront and wait for the distributions to hit your bank account.
Here's a breakdown of how this episode unfolds…
[2:29]
Just as there is more than one way to build income through passive real estate, there are also wrong ways. To do nothing and keep talking will not get you anywhere. Another path leading nowhere is to dive head-first, moving all your resources into investments you know nothing about.
[2:45]
First Step: Educate yourself on as much of the process as possible. The more prepared ahead of time, the better! Determine your investment style, your appetite for risk, and the type of investment. 
Decide if you will be an active or passive investor. When you are an active investor, it will require the most amount of capital, experience, time, and hands-on work. When you are a passive investor, you leverage someone else's deal, experience, and time. 
Note: This episode will be addressing the journey of passive investors.
[5:35]
Second Step: Peter describes the difference between syndications, funds, REITs, or crowdfunding so that you can determine how you will enter into the passive real estate journey. 
[9:22]
Third Step: The next step on your investing journey is to do your due diligence before investing. It is necessary not to only trust the due diligence on the website or by the manager. Eliminate risk by researching their investing history and if it fits your risk tolerance. 
[10:06] 
Fourth Step: The next step is finding the deal. The majority of deals are found through connections you might have. Peter gives tips on creating conversations and finding the community to make the connections you need! 
To get on Peter's list and receive first-hand deals he and his team research…
Get on the Passive Income Insiders Newsletter by clicking here!
[11:44]
Fifth Step: Find a community of investors; you don't need to do this alone. Join an investors club where you can either invest together or vet together. By enrolling in Passive Real Estate Academy, you will be able to join the Platinum Investor Club, where we learn, invest and vet deals together. 
Join the Passive Real Estate Academy & Community
[14:02]
Sixth Step: Do the proper due diligence for every investment opportunity before you jump in. You need to know three things: (1) Who is running the deal? (2) What is the history and plan for the deal? (3) Where is the market located? 
[16:49]
Seventh Step: It's time to confidently take action! Even when interest rates are rising, the greatest transfer of wealth happens in downturns. Now is the time to learn, so you are ready to invest whenever the market shifts.
[18:30]
Eighth Step: Wait and trust the sponsor.  After all the initial work is done, it is time to wait for the distribution to hit your bank account!
JOIN THE WAITLIST FOR PASSIVE REAL ESTATE ACADEMY!
Subscribe & Review on iTunes
Hey there – are you subscribed to my podcast?
Click here to subscribe to iTunes! If you aren't, please show your support of the show by doing so now. I don't want you to miss a beat, so if you're not subscribed, there's a good chance you'll miss out on those.
If you're one of our super special listeners, I would be appreciative if you also left me a review on iTunes. Those reviews help other people find my podcast. Why not spread the insight to help other physicians and professionals on their passive income journey? Just click here to review, select "Ratings and Reviews" and "Write a Review," and let me know why you enjoy the show so much. Thank you!
Other Ways To Enjoy This Post:
Download a Transcript (coming soon!)  
Download on iTunes 
Join the Passive Income Docs Facebook Group
Join the Passive Income Professionals Facebook Group
---