So, how does Discord make money? Although the service is completely free, it still has a good way of making revenues. The platform relies on Nitro subscription packages, game sales, as well as server boosting to generate profits.
Assuming that you know what Discord is, you could have seen this one coming! Discord is a quickly-growing platform that allows its users to create servers and communicate within them. In a sense, it has some similarities to Reddit.
What makes Discord unique?
The website was created back in 2015. In a short amount of time, it has become one of the biggest chat platforms on the internet. In 2019 Discord reached more than 250 million users who are populating 6.7 million different servers.
Discord is a platform that allows everyone to create their own server. However, its main focus is on gamers. It can be used on Windows, Linux, Mac, iPhone, Android, Xbox, and PlayStation.
One of the best things about this website is that it allows you to communicate with other users in a plethora of ways. You can rely on regular text, voice chat, or video calls. In fact, the voice chat feature is precisely the thing that is so appealing to gamers. Besides group chats, you can contact specific users directly and have a one-on-one conversation with them.
Users can join up to 100 different servers. Keep in mind that you have both public and private servers at your disposal. Of course, if you wish to join a private one, you will need access to it. The admin will have to give you a link or direct invite.
As already mentioned, these servers are a form of community. They are tailor-made for avid players who spend a lot of time on specific games. In that sense, it is very similar to Slack and Reddit. Every server has numerous channels that can be utilized for separate discussions.
Aside from its great functions, Discord is also very fun. You can post gifs, and it is integrated with YouTube and Spotify. This way, you can fulfill all your entertainment needs in one place.
You might also want to check:
History of Discord
This is a privately held company founded by Jason Citron (CEO) and Stas Vishnevskiy (CTO). Both of these individuals have experience within the gaming industry, and as you can presume, they are avid gamers. Both of them have shown entrepreneurial spirit from an early age.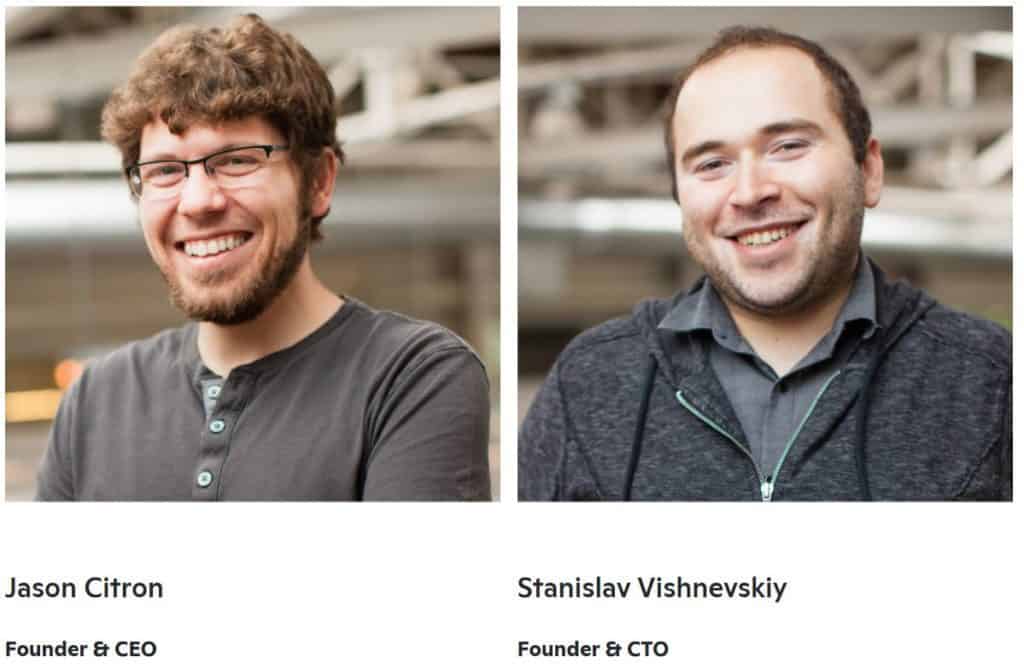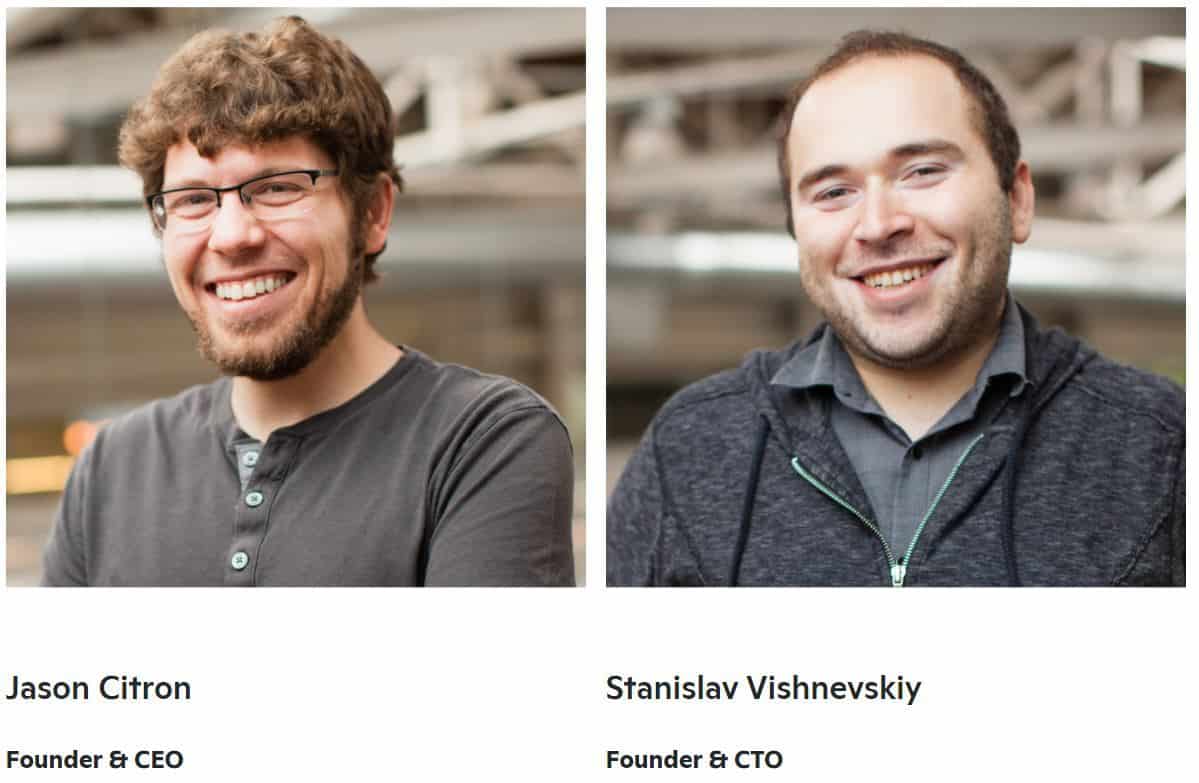 The concept for this website was created by combining Citron's and Vishnevskiy's previous ideas. Both of them worked on social gaming platforms; Cintron founded OpenFeint in 2011, and Vishnevskiy created Guildwork in 2010.
In 2012, Cintron created his own game development studio "Hammer and Chisel" from profits he made by selling OpenFeint. Cintron worked on MOBAs with limited success. After a while, he decided to change his focus to voice-over software that would provide better user-friendliness compared to the available solutions of that time. He wanted to create a platform that would work efficiently while having minimal impact on computer performance.
Somewhere along the way, Vishnevskiy and Citron were introduced through mutual friends. Vishnevskiy's experience with communication tools proved to be invaluable as it gave a technological basis to start Discord.
In 2015, the Discord platform was officially launched. It used the domain name discordapp.com. Although Discord is now famous among gamers, the company didn't actually target this group. However, due to its high functionality and flexible features, the links slowly started circulating around subreddits. In a short amount of time, the platform became extremely popular among gamers, and organizers quickly started using it for various esports events.
Nowadays, Discord is a platform that can be used by anyone. With the rise in popularity, the company decided to spread its influence, catering to a larger audience. Its newest slogan is "Your place to talk." On top of that, the company made some changes to the UI so that it is more suitable for a wide variety of users.
But still, it seems that the "how does Discord make money" question is being asked internally and commercialization is to be expected. But that should be done carefully as Discord might alienate some of its younger user base.
The company decided to reduce the number of gaming in-jokes within the client. Their next focus is implementing a set of changes that would improve the onboarding experience for new users. They are constantly working on increasing the platform's reliability and server capacity, as well.
Discord's main features
Discord has a total of 250+ million users. Every day, 14 million players log into the platform and exchange 315 million messages with each other.
People often ask, how is Discord free with all these awesome functions and without having fees or ads. The secret lies in its freemium business model and a number of premium features that do not limit regular users. 
Here are some of the great free features of this website:
Voice chat, coupled with various other apps, makes it an ideal platform for people who want to play their favorite game with friends.
There is no limit as to how many people you can add to your Friend List.
Unlike some other gaming platforms, Discord doesn't need that much memory. It also works on a minimum latency.
There is an option of adding bots to your server to increase functionality.
Users can utilize the app on both phone and desktop in a similar way you would use WhatsApp.
Discord is one of the safest social platforms on the internet. Your identity is not jeopardized in any way, and you don't need to identify yourself with other platform users. In fact, you can remain completely anonymous as long as you use it.
The platform provides client-server encryption when you communicate. It also has excellent protection against DDoS attacks while keeping your IP address hidden.
You have numerous other minor functions like multiple channels, in-game overlay, modern text chat, custom hotkeys, direct messaging, and smart push notifications.
How Does Discord Make Money – Discord business model
In a way, Discord is very similar to other modern platforms and social media. It invites as many users as possible, but it makes a profit only from a few. However, the thing that's different is that Discord doesn't rely on ads or anything else that would interfere with the user experience.
Although the website was conceived back in 2015, they didn't manage to monetize until 2017. During this year, the company introduced the Nitro package. Game sales and server boosting followed in the years after.
Nitro
Nitro is a Discord subscription package. You can either go with a monthly or annual version of the service, with monthly being $9.99 and annual $99.99. You also have Nitro Classic at your disposal. This is a cheaper variation of the service with a $4.99 monthly price tag or $49.99 annual price.
Here are some of the things that you'll get with Nitro:
Your own profile that has custom tags and an animated avatar.
The user will be able to create customized emojis.
You will have the ability to upload files that go up to 100 megabytes. Otherwise, you have a limit of 6 megabytes with the free account.
With Nitro, you get a discount of 30% and two server boosts.
The user has access to high-res videos, Discord Go live streaming as well as screen sharing.
An interesting thing about the premium package is that it's free for the first 30 days. You also have the option of canceling at any time, even if you took the annual plan.
Selling games
Given that this is primarily a platform for gamers, it isn't surprising that it allows purchasing of games.
In 2018, the platform started its game store that is very similar to what Steam is doing. In fact, they launched the store as a way of competing with this major platform.
Nitro subscribers got some perks when it came to purchasing from the store as they had access to some Discord exclusives. The first inception of the store didn't succeed as planned, so the company had to redo it. They decided to partner up with game developers who would be willing to create products exclusively for their platform.
In order for a developer to start working with Discord, they have to get their server verified. Upon doing so, the platform will promote them on the platform in order to promote them the right way. As you can presume, the company makes money from every sale, that is, they will make 10% of the price.
Server boosting
Lastly, there is also a feature called Server boosting that the users can buy. As the name implies, it provides additional functions to a server.
You have 3 different packages to choose from:
Level 1 (100 total emoji slots, 128 kbps audio quality, custom server, Go Live streams boosted to 720P 60FPS, animated server icon, invite background)
Level 2 (150 total emoji slots, 256 kbps audio quality, server banner, Go Live streams boosted to 1080P 60FPS, 50MB upload limit for all members on server, everything from level 1)
Level 3 (250 total emoji slots, 384 kbps audio quality, vanity URL, 100MB upload limit for all members on server, everything from level 2)
You can purchase server boost for $4.99 paid on a monthly basis. Nitro subscribers get a 30% discount for this feature. In order to unlock level 1, you will need 2 users to pay the fee. For level 2, you need 15 boosts and for level 3 30 boosts.
The great thing about these premium features is that everyone on the server can see benefits from them. They become an integral part of a server's functionality regardless of whether you paid for them or not.
Discord Merchandise
The next logical step in the discord monetization puzzle is merchandise. Since discord is hosting a variety of various hobbies and gaming communities (amongst many others) it is quite sure to be a success. We will see the final offer soon, as for now they just have a placeholder for it.
How is Discord funded?
Over time, Discord managed to raise a total of $479.3 million through 11 rounds of venture capital funding. During the latest round, which was in December 2020, the company was estimated at 7 billion dollars. It was a huge increase compared to July 2020, when it was valued at 3.5 billion. According to estimates, the company should grow from $70 million (in 2020) to $120 million (in 2021) in terms of revenues.
Discord is funded by a large number of investors. Some of the most notable ones include Spark Capital, Index Ventures, Accel, Tencent, Benchmark, Firstmark, General Catalyst, etc. Out of all these, Benchmark is the company's lead Series A investor and probably the biggest shareholder. Keep in mind that we can't be certain about this, as Discord doesn't disclose full ownership information. However, this will change if and when they decide to go public.
Having that said, there are advantages to staying private. While you have investors pushing for higher valuation – they usually understand what business needs and the time that is required to achieve it. The situation changes with going public, as suddenly everybody will be asking – how does discord make money and how much more can it grow.
How to create a Discord server?
Now that we've gone through some basic things, such as how does discord makes money and how Discord is funded, we need to see how you can create your first server.
You don't have to pay to create a server. So, anyone can make it and invite his friends to it. Here's a step-by-step process that will help you do it:
1.   Login to the platform.
2.   There is a green plus symbol on the left that reads "create a server."
3.   When you create the server, you can click on the plus buttons that are placed under "voice channels" and "text channel" to add new channels to the server.
4.   The admins have access to a drop-down menu that would allow them to change server settings.
The great thing about Discord is that it allows servers a high degree of customization. Among others, you can assign roles to server members as well as modify moderation levels so that new users cannot spam or curse.
When you create a server, you can right-click on the voice or text channel and start inviting friends. You can also create a link that would allow anyone to join. There is an option of setting expiration on the link to prevent too many potential members from joining.
Discord text channels can be used to chat with your friends or to organize gaming sessions. Voice channels are pretty sophisticated, and they give you a lot of control over communication (if you're an admin, that is). For example, you can adjust users' volume, mute, or even ban certain members who crossed the line.
Summary
Hopefully by the ned of this post you got the answer on how does discord make money. They are very comparable to other social networks. They ahve a ton of features for the free users, which there will be a vast majority off, and at the same time they will have also special products for "power-users".
Looking forward, it seems that Discord will also come up with several monetization methods which should be appealing to a greater audience.
FAQ
Who founded Discord?
Jason Citron and Stanislav Vishnevskiy.
What is Discord?
Discord allows its users to create their own community on servers. They can gather groups by interest and moderate them as they find appropriate.
How does Discord make money?
While social networks are using ads to monetize their platform, Discord is using a different approach that is described in details in my post.