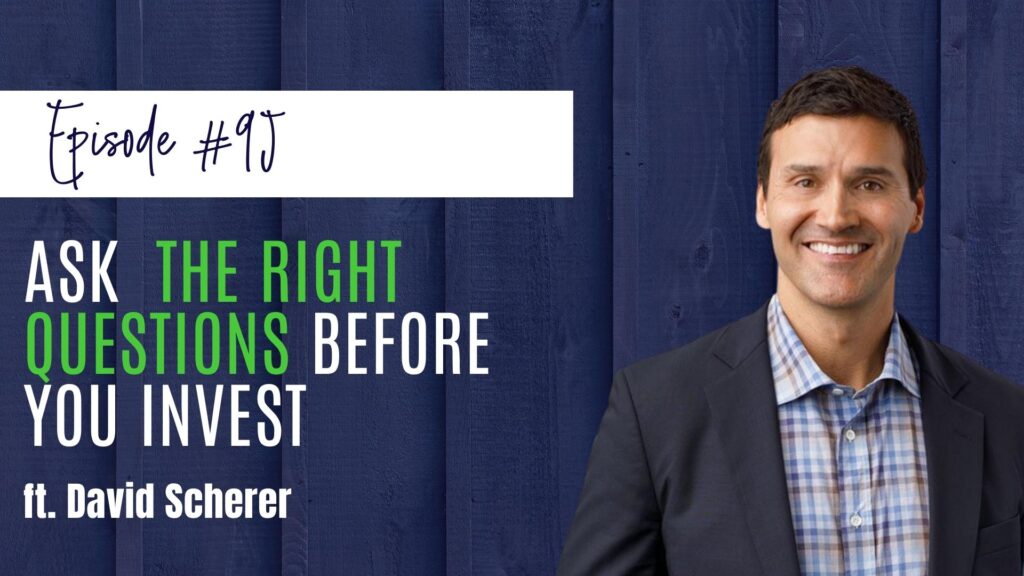 This week we welcome David Scherer. David is co-CEO of Origin Investments, co-chairs the Investment Committee and oversees investment analysis, acquisition and asset management. He has more than 25 years of experience in real estate investing, finance and asset management.
He co-founded Origin Investments in 2007 with a clear mission: build a best-in-class real estate investment firm that places the interests of investors above all else. 
This content in this Podcast is not approved for credit by CMEfy, however, you may reflect on how this Podcast applies to your day-to-day and engage to earn AMA PRA Category 1 Credit(s)™ via point-of-care learning activities here:
Now, let's look at what we discussed in this episode:
Why multifamily is a smart investment.

The cultural demand for development investing. 

Due diligence will help you secure a good deal.

The history, funds, and future for Origin Investments.
Here's a breakdown of how this episode unfolds…
[2:33] 
Multifamily is an essential real estate asset; we all need a place to live. In the past 30 years, multifamily has been the highest returning asset class; it's also the lowest standard deviation. Compared to a hotel, retail or office space which are discretional consumption items.
[ 6:51 ]
In the past three years, development margins have been widening due to the cost of building compared to renovating. The expected value-added investing continues to drop due to the number of large funds and buyers growing worldwide. 
[ 13:50 ]
Looking to invest in funds, syndicate, or development, ask the right questions. David suggests that you do your due diligence before investing. He emphasizes the value of research to make smart decisions with your hard-earned money. 
Is the equity in your fund cross-collateralized? 

Ask if any debt is cross-collateralized across assets?

Is there continuity across your Senior Management Team?

What is your debt-equity rate?

Ask who their large investors are and interview them. 

Are there interest rate hedging strategies in the deal?

Are they marking up the value of the land?
[20:14]
How do you know a good deal when you see it?
Understand the model or hire a consultant.

Have building knowledge to know if the investment facts are valid.

Due diligence takes work. Your money is worth it!
[28:37]
Multifamily development is working right now because there is a premium on mobility. Also, many families are outpriced on owning a home. Therefore, rent spiked in 2021, and there were also not enough units of built-in quality states that are lower-taxed where people of all ages are moving to. David believes multifamily development will continue, but not at the current high rate. It will eventually normalize at 2-4%.
Click Here To Learn More About Origin Investments
Subscribe & Review in iTunes
Hey there – are you subscribed to my podcast? If you aren't, please show your support of the show by doing so now. I don't want you to miss a beat, so if you're not subscribed, there's a good chance you'll miss out on those. Click here to subscribe to iTunes!
If you're one of our super special listeners, I would be really appreciative if you also left me a review over on iTunes. Those reviews help other people find my podcast. Why not spread the insight to help other physicians and professionals on their passive income journey? Just click here to review, select "Ratings and Reviews" and "Write a Review" and let me know why you enjoy the show so much. Thank you!
OTHER WAYS TO ENJOY THIS POST:
Download a Transcript (coming soon!)  
Download on iTunes 
Join the Passive Income Docs Facebook Group
Join the Passive Income Professionals Facebook Group
---