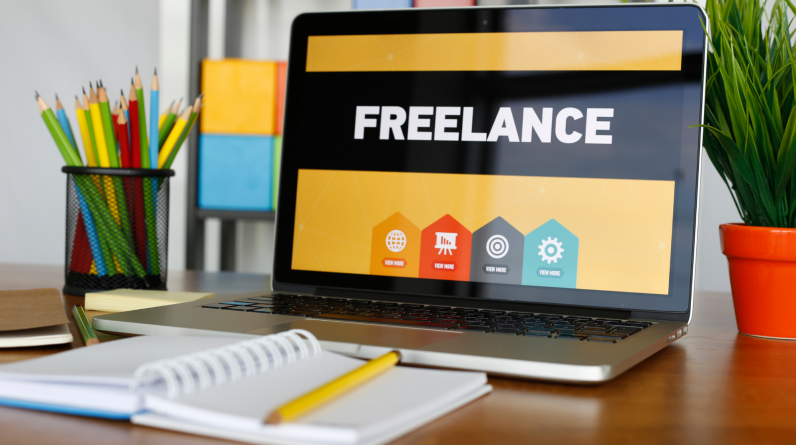 What are the most in-demand freelance skills today?
Freelancing is a top side hustle and after the pandemic, many are looking to work from home, rather than going back to the office.
But knowing where to start is tough. If you have freelance related skills, then great! If not, the good news is that skills can be learned, often for free online.
The internet is not going away anytime soon. Just about every business has a website and online presence.
This means there are a ton of things businesses and entrepreneurs need help with.
Throughout this article we will detail the most in-demand freelance skills, how much they pay and where to get training for free.
Let's get into it.
Most In-Demand Freelance Skills 2022
Freelance Writing
Copywriting
Editing and Proofreading
Graphic Design
Website Design
Social Media Marketing
SEO Specialist
Accounting and Bookkeeping
Virtual Assistant
Video Creation and Editing
Video Marketing
Mobile App Development
Audiobook Narration
What is Freelancing and How Does It Work?
A freelancer is self-employed and hired to work on a specific task or project. Freelancers can work for one client or multiple clients at a time. Jobs are usually paid after completion or an invoice is sent monthly if multiple projects have been finished for the same client.
How Can I Start Freelancing with No Experience?
The best way to start freelancing with no experience is to take time to learn the right skills. Have a think what you enjoy. If you're creative, a freelancing career as a writer or graphic designer could work well.
If you're organized with an eye for detail, becoming a virtual assistant or proofreader could be ideal. Once you know which freelance skill you want to pursue, take a course that teaches you the business and how to get clients.
Top 20 Most In-Demand Freelance Skills 2022 (+Where to Learn for Free)
1. Freelance Writing
Every business these days has a website and that website needs content.
Freelance writers offer this service creating blog content, website copy and more.
Writers can specialise in a certain niche such as business or travel, or be a generalist writer – there is no right or wrong.
According to statistics, the term ''freelance writing'' gets over 2,000 hits per month in the UK and this is continuing to rise.
How Much Do Freelance Writers Earn?
Freelance writers either charge by the word or per amount of words. The average rate per word ranges from $0.03 up to $1 per word. What you charge depends on your experience and who you are working for.
When charging per amount of words, the rate for 500 words can vary from $5 up to $100. Again this depends on your experience and the type of project.
Where to Learn Freelance Writing Skills Free?
The best way to learn freelance writing is to practice often. Start writing for free on your own blog or a free content site like Medium.
Take a look at these online writing courses you can take for free. All are hosted on Skillshare which you can sign up for 1 month free and take as many classes as you like.
---
Further reading:
---
2. Copywriting
Copywriting is another in-demand freelance skill. While content writing focuses heavily on education and entertainment, the main goal of copywriting is to persuade and sell.
Copywriting work includes writing emails, product descriptions, newsletters and advertisements.
How Much Do Copywriters Earn?
Copywriters are seen as specialists and can therefore charge a higher rate than general freelance writers.
According to Reed, the average copywriter salary in the UK is £31,667 up to £84,500 in London.
As a freelance copywriter, you can charge a rate that suits you.
A general guide of what to charge is:
Entry-level: $50 – $80 per hour
Mid-level: $80 – $120 per hour
Experienced: $120 – $200 per hour
Where to Learn Copywriting Skills for Free?
To learn about copywriting, check out Copywriting for Beginners: How to Write Copy that Sells Without Being Cheesy.
This course is hosted on Skillshare which you can sign up for 1 month free. It's taught by a pro copywriter Jesse Forrest and has had 26,352 students go through the course.
3. Editing and Proofreading
With the rise of online content, this means the demand for proficient editors and proofreaders is also increasing.
Editors are hired to work on core issues like sentence re-structuring, language clarity and flow.
Proofreaders are needed to correct errors in the writing such as spelling, grammar and punctuation.
Both editors and proofreaders have important roles. If the writing is not clear before publication, it may scare readers off instead of creating fans that turn into leads and sales.
How Much Do Editors and Proofreaders Earn?
The average editor salary in the UK is £54,280 according to Reed.
As a freelance editor, you could charge $5 – $10 per 500 words depending on the complexity of the work.
To charge hourly, start at $25 and move up to $75 an hour as your experience grows.
Where to Learn Editing and Proofreading Skills for Free?
Check out my free guide How to Become a Proofreader with No Experience. Inside you'll learn the 7 simple steps to success, plus get access to a free workshop.
To learn more about editing, try this free course on Skillshare: Writing and Editing: Polishing a Manuscript | Learn with Wattpad.
This course has over 3,808 students and guides you on turning drafts into well-polished, developed stories.
4. Graphic Design
Graphic design is one of the most in-demand freelance skills that you can learn online. The work includes creating visual media for blogs and social media, plus creating things like infographics, websites and logos for example.
Knowledge of using graphic design software like Canva and Adobe Photoshop is a plus, but this can be learned.
To get freelance design work, you'll need to have a strong portfolio to show off.
Host your creations on your own blog or on a creative marketplace such as Dribbble.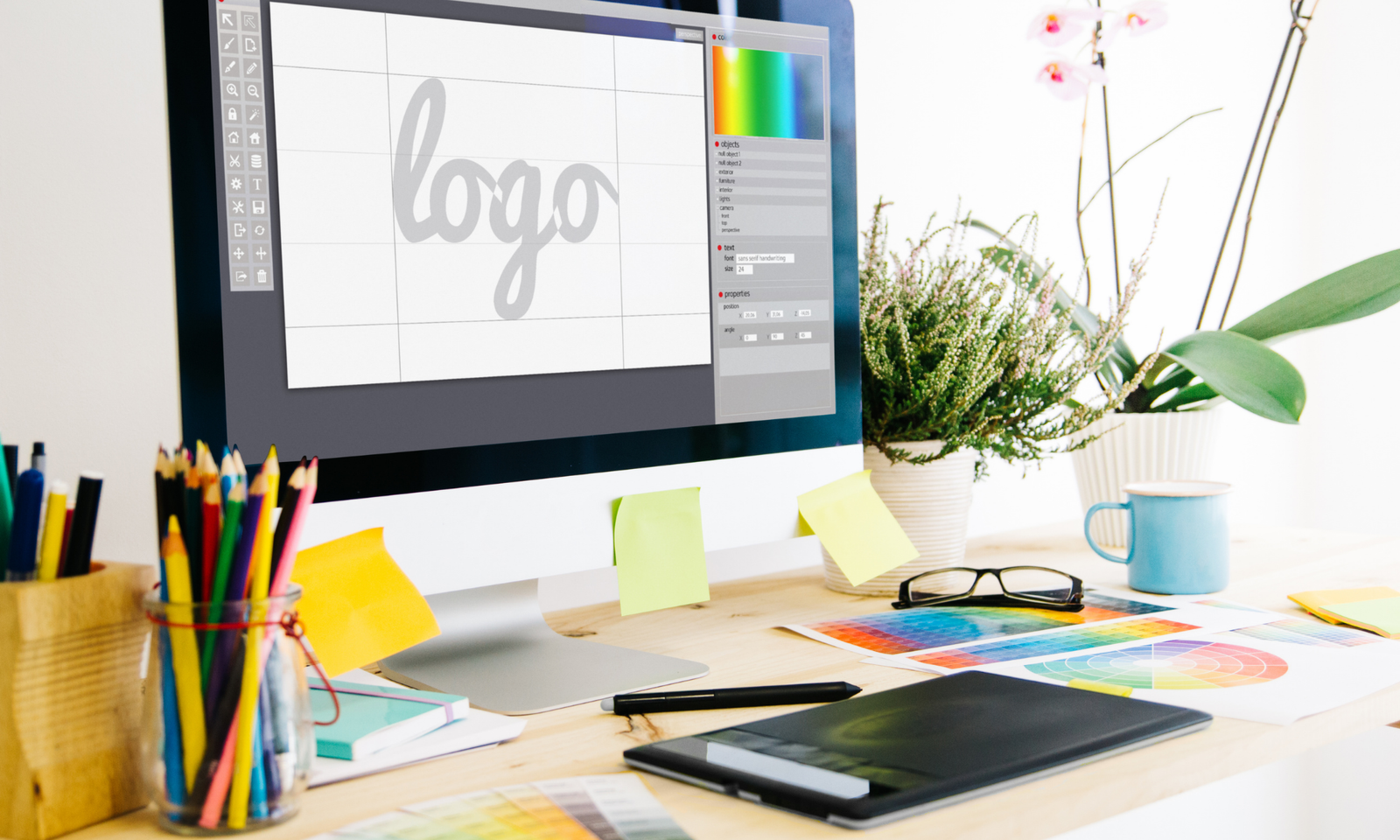 How Much do Graphic Designers Earn?
According to Payscale, the average yearly wage in the UK is £23,543 going up to £31,000 with more experience.
To get started as a freelance graphic designer, offer a lower fee on a platform like Fiverr to build your portfolio. As your experience and happy reviews build, increase your rates.
Where to Learn Graphic Design Skills for Free?
Skillshare offers a range of great graphic design tutorials you can take after signing up for your 1 month free.
The course Graphic Design Basics: Core Principles for Visual Design is a good place to start with over 141,459 students.
5. Website Design
Web designers and developers are hugely in-demand. Without a great website, a business will miss out on a huge chunk of leads and revenue.
If you have decent tech skills, or you're willing to learn them, website design could be a great freelance career for you.
The good news is; you don't even need to learn how to code these days. There are many drag and drop softwares such as Wix and Elementor anyone can use to build beautiful websites relatively easily.
How Much Do Web Designers Earn?
The average web designer salary in the UK is £23,508 going up to £42,000 at the higher end.
As a freelance web designer, you could charge by the hour or per project.
Once you know how to create a website in Elementor for example, you can charge a set fee for a website with 5 pages, extra for 10 pages and so on.
Where to Learn Web Design Skills for Free?
There are a ton of great web design and development courses on Skillshare.
One of the best I saw for beginners was Intro to Web Design Essentials: Creating Marketing Homepages that Drive Results. Sign up for 1 month free and take this class.
6. Transcription
Transcriptionists listen to audio files and type what they hear into text.
Many professionals use transcribers such as Youtubers, podcasters, lawyers, marketers, medical professionals, business owners and more.
This is one of the most in-demand freelance skills with little barrier to entry. You don't need any formal qualification to get work, although taking a course will fast track your success.
How Much Do Transcriptionists Earn?
Entry-level transcriptionists can expect to earn between $3 to $11 per audio hour. With more experience, you can charge up to $40 per audio hour.
As a freelancer, you can set your own rates. Again, it's worth setting your rates a little lower to gain reviews and increase them with time.
Where to Learn Transcription Skills for Free?
Check out this free training from TranscribeMe: 7 Lesson Mini Course to Jumpstart Your Transcription Career.
This is perfect for people wanting to start their own online business using their writing, editing and listening skills.
---
Further reading:
---
7. Social Media Marketing
With 60% of people checking their smartphones within 10 minutes of opening their eyes in the morning, there's never been a better time for businesses to invest in social media marketing.
If you fall into this category and love scrolling social, why not make money as a freelance social media manager.
This is one of the most in-demand freelance skills and it will only keep on growing.
How Much do Social Media Marketers Earn?
Freelance social media marketers can earn between $15 to $50 per hour. This rate can go up to $100 an hour for experienced marketers and if you work with a big brand client.
According to Payscale, social media experts in the UK earn around the £25K mark.
Where to Learn Social Media Marketing Skills for Free?
The best way to learn social media marketing skills for free is to build up your own accounts.
If you gain a big following on any of the main social platforms such as Twitter, Facebook, Tik Tok, Instagram or YouTube, people will pay you to help them do it.
To get guidance, try out this Skillshare course: Social Media Marketing: Top Tips for Growing Your Followers & Going Viral.
8. SEO Specialist
I had no idea about SEO (search engine optimisation) when I started my first blog. And that is why it failed!
Today, I have a better understanding, because I took the time to read up and take an SEO course from someone who knew what they were doing.
Without SEO, a website will never get onto the first page of Google and get traffic. This is why freelancing as an SEO specialist is a great way to make money online, as many businesses need help with this.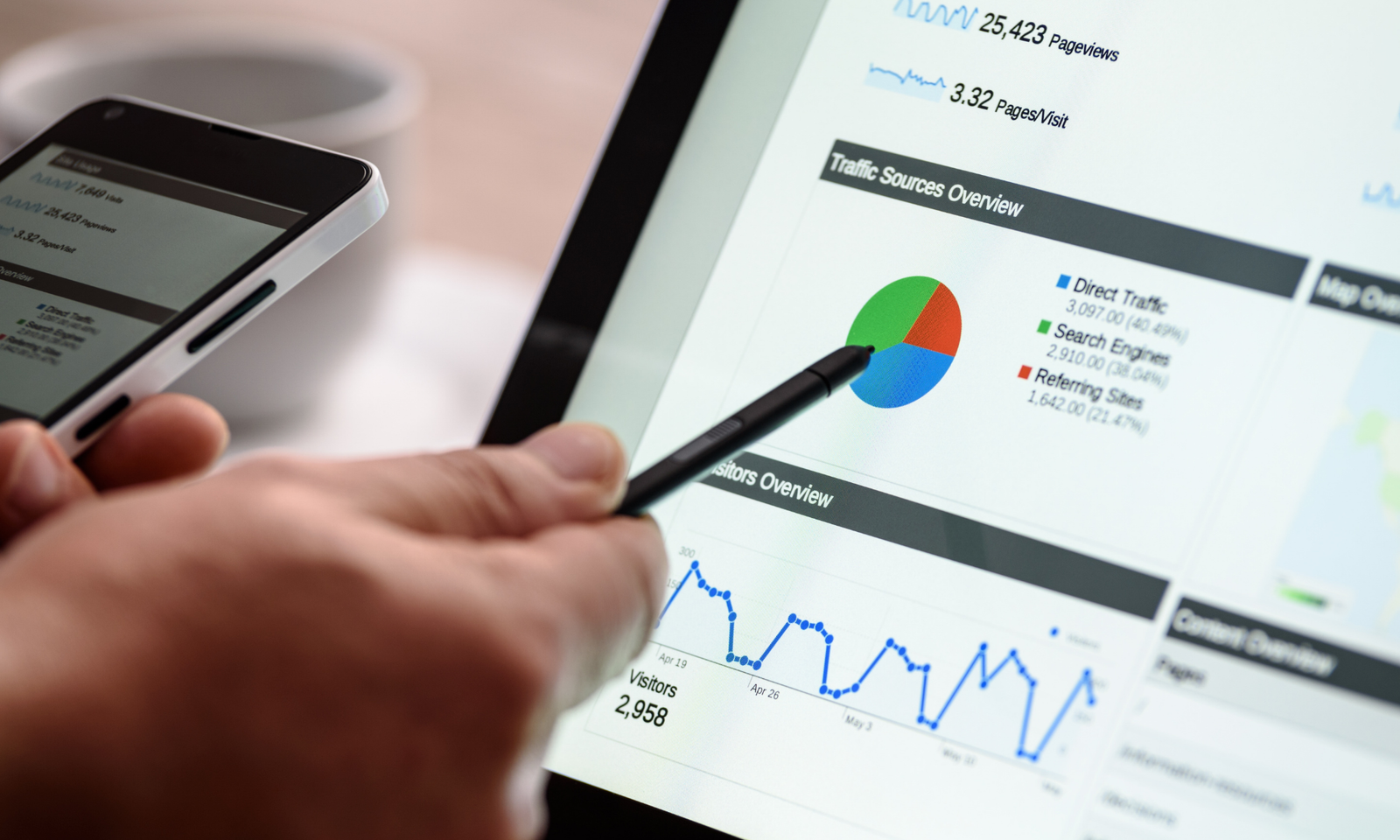 How Much do SEO Specialists Earn?
SEO agencies and freelancers charge anywhere between $50 up to $150 an hour, depending on experience. This fee can rise if working with a large online brand.
It's typical for SEO specialists to charge monthly retainers or packages that include additional services such as content and link building campaigns for example.
Where to Learn SEO Skills for Free?
A popular course I saw on Skillshare was SEO Training 2022: Practical SEO Course to Rank #1 on Google and EAT.
This course gives you over 6 hours of information and has 1,300 students signed up.
9. Accounting and Bookkeeping
Got a way with numbers? Then accounting and bookkeeping could be a great remote career for you.
Nowadays, it's a lot cheaper to hire a freelance bookkeeper rather than having one in house and paying for an office, sick pay and holidays for example.
To get started as a bookkeeper, a certificate is not essential, but you'll need to learn the basics.
How Much Do Bookkeepers Earn?
As a beginner bookkeeper, you can get clients through an agency and earn from $20 – $30 an hour.
When you have experience and get referral clients, you van charge up to $100 an hour, depending on the budget of the client and complexity of work.
Where to Learn Bookkeeping Skills for Free?
FreshBooks is a popular accounting software and details six free online bookkeeping courses with certificates here.
To learn a bit more, take this Skillshare course by Emily Simcox: Bookkeeping for Freelancers: How to Handle Your Finances.
10. Virtual Assistant
Virtual assistance is one of the most in-demand freelance skills, especially after the pandemic pushed everyone home from the office.
Businesses started to re-think how their staff worked and realised some jobs could actually be done just as good remotely and save them on costs.
Virtual assistants are the new receptionists, personal assistants and secretaries.
Work can include making travel arrangements, email management, answering the phone, social media management, research, answering blog comments, website maintenance and more.
How Much do Virtual Assistants Earn?
Virtual assistants charge $15 – $20 an hour on the lower end and up to $50 an hour or more when they have experience or if they are specialised.
Where to Learn Virtual Assistant Skills for Free?
There are a ton of free virtual assistant resources online. Two of the best courses I saw for free on Skillshare were:
11. Video Creation, Editing and Marketing
Video creation and marketing is an important tactic for businesses with 86% of marketers saying it's been effective for generating leads.
Thousands of hours of video are consumed each day, so there is a huge demand for skilled video creators, editors and marketers.
If you love watching videos yourself, this could be a great part-time or full-time career.
How Much Do Video Creators and Editors Earn?
Video creators and editors can work on a per project basis or on a monthly retainer.
Entry-level video creators and editors earn around $25 to $50 an hour. With experience, this rate can climb to $150 an hour or more.
Where to Learn Video Creation and Editing Skills for Free?
Skillshare has a ton of video creation and editing courses you can sign up to for free. A few that looked good were:
12. Mobile App Development
Mobile app development is the process of building software applications that run on mobile devices.
A day in the life of an app developer could include designing, coding, troubleshooting, monitoring developments and providing user support.
If you love tech, or are willing to get the right skills, mobile app development is a lucrative field to work in.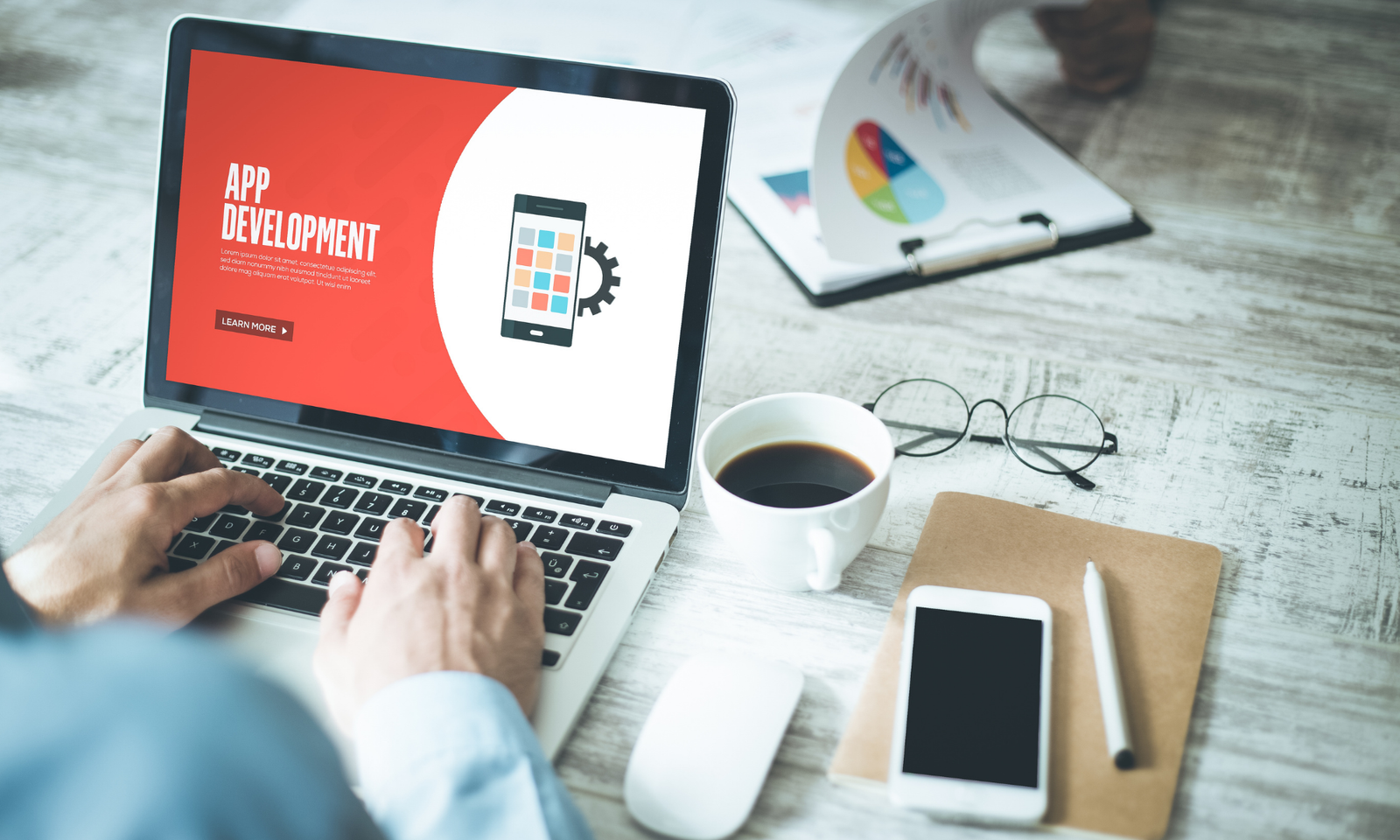 How Much do Mobile App Developers Earn?
Freelance app developers can charge on a per project basis or hourly. Because this is a highly skilled field, rates usually start at $50 and can go up to $100 or more an hour.
Where to Learn Mobile App Development Skills for Free?
The Code Academy is a good place to look for free mobile app development courses. They offer a wealth of free resources on coding, website design, app design and more.
Alernatively, sign up for the course Android App Development for Complete Beginners on Skillshare.
13. Audiobook Narrator
Do you love to read and to talk? Then audiobook narration is the ideal freelance job for you.
According to a study, the average number of audiobooks listened to each year by participants was 8.1. And this number is only going to rise!
Audiobook narration or voice acting work, is a fun way to make side hustle cash or even a full-time income.
Work can include commercials, explainer videos, audiobook narration, video games, podcast intros, corporate training videos, commercials and more.
How Much Do Audiobook Narrators Earn?
Audiobook narrators can choose to be paid in a variety of ways:
Per audio hour (flat payment for the whole book)
Spit royalties 50/50 with the author
A combination of the two
Payment per audio hour depends on your experience and who you are working for. But expect around $100 for each finished audio hour.
If you have experience, pay can jump up to $500 for each finished audio hour.
Where to Learn Audiobook Narration Skills for Free?
While there is no need to get official training to work as an audiobook narrator, a short course will guide you on what is expected.
This class on Skillshare: Voice Over Masterclass – The Official DIY Guide to Voice Acting has over 8,362 students and is taught by a pro voice actor.
---
Further Reading:
---
Final Thoughts on the Most In-Demand Freelance Skills 2022
Now you know the 13 most in-demand freelance skills. Whichever one you decide to focus on, you will make a healthy income once you build up your client base.
Work on getting the right skills in the beginning and build a portfolio to show prospective clients.
The freelancer life isn't always easy, but it's well worth it in the end. Once you're set-up, you can work when you like and from wherever you like.
No more boring office cubicle!
Have you tried out any of the freelancing careers mentioned? I'd love to know your experiences in the comments.
*Disclosure: I only recommend products I would use myself and all opinions expressed here are our own. This post may contain affiliate links that at no additional cost to you, I may earn a small commission.